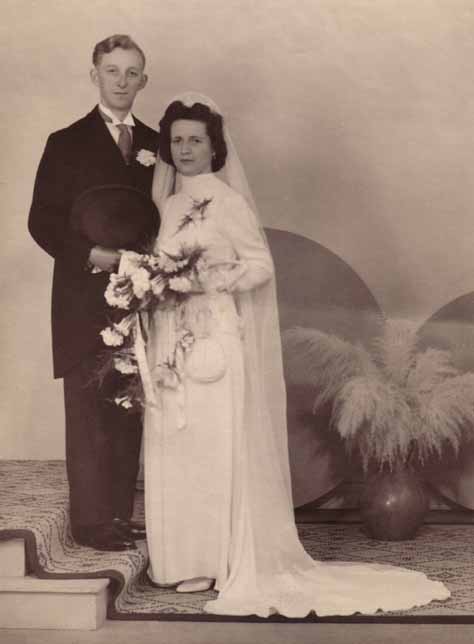 Mijn ouders Floris van der Heijden en Eliza Maria van den Broek zijn op 6 mei 1944 in het Stadhuis van Nijmegen in het huwelijk getreden. Dat was dus kort na het Bombardement op Nijmegen. Reden om daar vandaag nog eens in het bijzonder bij stil te staan. Nadat mijn ouders vervolgens enige tijd in Engeland te gast zijn geweest ben ik op 9 november 1947 in Nijmegen geboren en heb vanwege het hieraan voorafgaande verblijf van mijn ouders in het Verenigd Koninkrijk de naam John gekregen. Daarom heb ik Prins Philip in mijn brief van 21 december 1996 geschreven "I am very concerned about the problems in your family because of the fact that I owe You my existence. My family always has been very committed to You and Queen Elizabeth.".
Een bijzondere gebeurtenis op een andere 9 november werd gisteren door Angela Merkel genoemd: de val van de Berlijnse Muur op 9 november 1989.
Na verzending van VRIJHEID GEEF JE DOOR, SITTING ON A BENCH EN DE TERUGKEER VAN DE PARTIDO POPULAR IN DE COMUNIDAD DE MADRID ontving ik onder meer de volgende berichten van Daily Mail.
10:31 Prince William reveals feisty Princess Charlotte tells asks shes 16 Princess Charlotte has only just turned six but she already has plenty of confidence and a cheeky attitude to match. Her father Prins William, 38, revealed the feisty schoolgirl says she is '16' when asked how old she is and says: 'I'm six now. I'll do what I want'. Speaking on an engagement in the West Midlands yesterday, William also revealed and Kate Middleton, 39, hosted a small garden party to mark their daughter's sixth birthday on Sunday, inviting 'one other family' to celebrate. Government guidelines allow two households to gather outside, meaning the Cambridges would have been allowed to host another family in their garden at Kensington Palace.
11:13 Kate Middleton looks impeccably polished video call Ugandan womens health expert The Duchess of Cambridge looked perfectly polished in a cobalt blue blazer for a video call with a Ugandan midwife. Kate Middleton, 39, interviewed community Nurse Midwife Harriet Nayiga for the latest edition of industry publication Nursing Times, which is released today to coincide with the International Day of the Midwife. Photographs of the video call, which took place in March, were released by Kensington Palace today and show the Duchess of Cambridge in a £59.99 Zara blazer. Kate wore the statement piece over a simple black top and twisted her long locks into an elegant half updo.
11:35 India Covid Country accounted nearly half global cases week met The Duke and Duchess of Cambridge release a family video
11:43 Dating expert claims Snow Whites true loves kiss scene sends wrong message kids consent inzake Sneeuwwitje.
Vanaf 12:00 ging mijn aandacht uit naar de historische online-ontmoeting met Bondskanselier Angela Merkel in Den Haag en Berlijn met het schilderij Victory Boogie Woogie als stille getuige en verwijzing naar mijn 42ste verjaardag 9 november 1989. Hiermee is een lang gekoesterde wens in vervulling gegaan zoals ik dat impliciet in mijn brief van 3 mei 1993 aan Hare Majesteit de Koningin en de Directie van De Baak tot uitdrukking heb willen brengen. Ik beschouw deze reportage als een opmaat naar het verslag van mijn bezoek aan Parijs in de tweede week van 2006. De hiernavolgende uitzending uit Carré heeft al mijn verwachtingen overtroffen. Vervolgens heb ik vastgesteld dat Dionne Stax na haar programma 'Dichtbij Diana' zich thans heeft gewijd aan een driedelig programma met de titel 'Dionne dicht bij Máxima'. In dit verband merk ik op dat zij tijdens de honderdste Nijmeegse Vierdaagse al getuige is geweest van het bezoek van Koning Willem Alexander aan dit wandelfestijn in Cuijk.
Vanuit deze achtergrond memoreer ik mijn verbindende elementen d.d. 6 mei vanaf 1992 tot en met 2012: 1992 Mis diez mandamientos de Salamanca 1996 Agent workshop Paris – Congratulaciones – Felicitaties nieuwe Spaanse Regering 1997 Regarding Mr and Mrs Wijffels 1998 Toekomstbeeld 2000 Zeven als woordspeling op safen 2001 Good intent 2002 Your Ref 2: DEB/0330063/CD4E – Spiderman enorm kassucces in VS – Instituto Cervantes Ltd 2003 The Young Tchaikovsky 2005 Healing 2006 Als een vorst naar Frankrijk 2007 The Order of the Garter 2010 Terug in De Zevende Hemel aan de zuidkust en 2012 Guus Meeuwis: Wij zullen doorgaan
Vandaag werd de Britse berichtgeving vanaf 10:45 voortgezet met het bericht India Covid advisor warns wave second peaked met de mededeling Prince Harry Meghan Markles son Archies second birthday Queen leads wishes "The Queen, Prince Charles and Prince William and Kate Middleton have all sent well-wishes to Prince Harry and Meghan Markle's son Archie on his second birthday. The official Royal Family Instagram account led the birthday greetings this morning with a photo of Harry and Meghan introducing their son to the world at Windsor Castle in May 2019. Prince Charles and the Duke and Duchess of Cambridge followed suit with photographs taken at Archie's Christening in July 2019. The day will be a particularly poignant as the Royal Family have not seen Archie in 18 months. The toddler, who is seventh-in-line to the throne, was last in the UK in the autumn of 2019, before the Sussexes left to spend Christmas in Canada."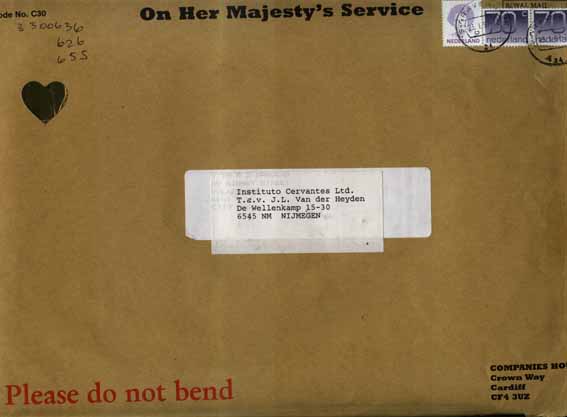 12:59 Kate Williams Instagram revamp By Stephanie Linning For Mailonline Published: 11:47 BST, 6 May 2021 | Updated: 11:47 BST, 6 May 2021 The Duke and Duchess of Cambridge have given their Instagram account a revamp. Prince William, 38, and Kate Middleton, 39, yesterday changed their username from 'Kensington Royal' to the more informal 'Duke and Duchess of Cambridge'. They also updated their profile picture, swapping the 'clap for carers' photograph with their children for a snap taken on a visit to Ireland last year. The candid photo shows the Duke and Duchess of Cambridge with their arms around each other on a walk along Howth Cliff, near Dublin, in March 2020.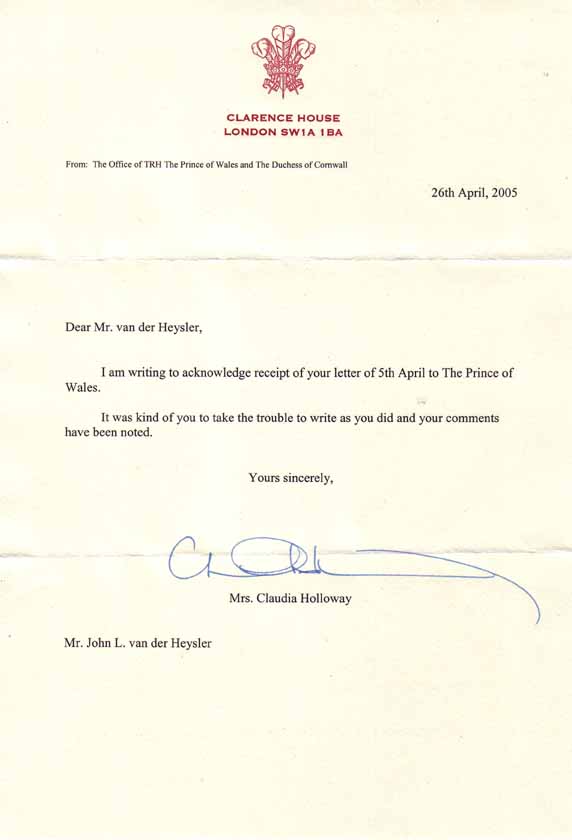 Prince Charles and the Duchess of Cornwall use the 'Clarence House' Instagram handle while the Queen's household posts on the 'Royal Family' account. The Duke and Duchess of Sussex previously posted under 'Sussex Royal' but the account has been inactive since March 2020. Kate and William already post as the 'Duke and Duchess of Cambridge' on Twitter and this Instagram update is a way to make their online presence more cohesive. Yesterday the couple launched their own YouTube channel – also using the Duke and Duchess of Cambridge username – by sharing a slick promotional video. The 25-second clip starts with the couple sitting on a sofa in Anmer Hall, Norfolk, with William turning to Kate to say: 'By the way you need to be careful what you say now because these guys are filming everything. The flashy video then goes on to show various clips from engagements over the years, including Kate launching her Early Years survey last February and the couple visiting Pakistan in October 2019. It also reveals candid moments from the couple, including a behind-the-scenes outtakes from this year's St Patrick's Day video in which Kate tells William: 'You don't need to roll your Rs.' Before launching their own channel, clips from Kate and William's engagements were shared on the official Royal Family channel, which has over 800k subscribers. The Cambridges' YouTube channel has more than 1.1million subscribers less than 24 hours after being announced. They have 12.8million Instagram followers. Today the couple joined the Queen and Prince Charles and the Duchess of Cornwall in wishing Prince Harry and Meghan Markle's son Archie a happy second birthday.
13:55 Military enactment enthusiast shoots MUSKET air Jersey blockade By Jemma Carr For Mailonline Published: 12:08 BST, 6 May 2021 | Updated: 12:37 BST, 6 May 2021 "A member of the Jersey Militia re-enactment group has fired a musket towards the ongoing stand-off between the Royal Navy and 100 French fishing vessels. The fishing boats are blocking access to the port at Saint Helier in a row over post-Brexit fishing rules, prompting Boris Johnson to deploy Navy vessels HMS Severn and HMS Tamar. The ships – which are both significantly larger than French military boat Athos sent by Emmanuel Macron – are armed with menacing cannons and machine guns. But one historical re-enactment enthusiast in the British Crown dependency felt the urge to intervene with his own weaponry. Etc." In mijn dossier is Jersey onder meer vermeld in Hans Wijers weg bij AKZO-Nobel
14:15 Kate Middleton phones cancer patient Mila Sneddon Hold project By Stephanie Linning For Mailonline Published: 13:07 BST, 6 May 2021 | Updated: 13:39 BST, 6 May 2021 "The Duchess of Cambridge praised the strength and bravery of a five-year-old cancer patient in a telephone call released today. Mila Sneddon, of Falkirk, was photographed kissing her father through a window as she shielded while undergoing intensive chemotherapy for leukaemia during lockdown last year. The photograph, titled Shielding Mila, was taken by her mother Lynda and is one of the 100 images included in the Duchess of Cambridge's book Hold Still: A Portrait of Our Nation in 2020, which is out tomorrow. Kate Middleton, 39, phoned Mila and Lynda last autumn and the conversation was released today on the Duke and Duchess of Cambridge's new YouTube channel, alongside heart-warming photographs of Mila and her family. Mila, who was four at the time, began the call by saying: 'Good morning, Your Royal Highness,' prompting Kate to respond: 'Good morning. Goodness me, you're so polite Mila.' Mila excitedly told Kate that she enjoys walking her dog, knows the names of all the Cambridge children and likes the colour pink – prompting Kate to promise she will wear a pink dress if they have the opportunity to meet." Etc.
14:20 Meghan Markle using book army meant Harry By Chloe Morgan For Mailonline Published: 13:09 BST, 6 May 2021 | Updated: 13:09 BST, 6 May 2021 Meghan Markle is using her new children's book to show 'how much the army meant to Harry and how upset he is to lose his military titles,' a royal author has claimed – as price is slashed by £3 a month before release. In one illustration in The Bench, a red-headed soldier wearing an American-style Army cap is seen holding his young son aloft as a woman watches on crying from a window. This is a likely reference to her and Harry, who served in Afghanistan with the Blues and Royals. The words read: 'This is your bench, Where life begins, For you and our son our baby, our kin'. And according to royal biographer Phil Dampier, the children's book hints at how unhappy Prince Harry, 35, who served a decade in the military and two tours in Afghanistan between 2007 and 2008, is to have lost his military titles. The royal, who served a decade in the military and two tours in Afghanistan between 2007 and 2008, is believed to have seen the loss of the titles as the 'bitterest part' of 'Megxit.' Speaking to The Sun, Phil Dampier said: 'The illustration of a red-haired soldier (obviously you know who) hugging his little boy, looks as though he has come home from war after many years and pulls at the heart-strings.' Mum is in tears as she looks through the window, and sees her husband returning from battle to pick up family life once more. He continued: 'It's a scenario familiar to so many military couples separated by conflicts. 'But of course it wasn't a reality for Harry, who was in a different relationship when he served in Afghanistan. 'Rather Meghan is probably showing how much the Army meant to Harry and how upset he is to lose his military titles.' And according to Dampier, the book is another way for the couple to express their feelings on the matter. The Queen decided he could not be half in and half out of the Royal Family, and therefore he could no longer continue with his honorary associations, including being Captain General of the Royal Marines,' he claimed. 'For Harry, who put his life on the line and then founded the highly successful Invictus Games for injured servicemen and women, losing the titles was the bitterest part of 'Megxit.'"
14:59 Victoire Two Royal Navy ships send French fishing flotilla scurrying home By James Gant and Faith Ridler and Chris Pleasance and James Tapsfield and Rory Tingle For Mailonline Published: 13:46 BST, 6 May 2021 | Updated: 14:32 BST, 6 May 2021 "French boats were seen sailing back to France today after being faced down by two Royal Navy gunboats in the sea off Jersey after an attempted blockade of the island sparked by a row over post-Brexit fishing rights. French fishermen said they were ready to restage the Battle of Trafalgar as they descended on the harbour this morning. But by 1.30pm navigation charts showed the armada had given in and was sailing back towards their home waters. Don Thompson, president of Jersey Fishermen's Association, told Sky News that the French boats blockading the harbour had returned home but were not dropping their demands, as the EU accused Jersey of breaking the Brexit withdrawal agreement.  France had sent two gunboats to face-off with two Royal Navy warships in the Channel, which were there to marshal the 100 demonstrating ships in Jersey. The Athos and FS Themis hurtled towards the British Crown dependency to confront HMS Severn and HMS Tamar – despite them being far superior in size and power. But they came to a halt before entering UK waters and were forced to watch from afar. Jersey's minister of external affairs Ian Gorst said the ship had not asked permission from Britain or the island to enter. The British boats are armed with cannon and machine guns and are roaming the Channel after Paris warned yesterday it could cut off electricity to the island – which is largely supplied via an undersea cable. The European Commission said today the terms of the EU/UK trade deal are not being met in waters off the coast of Jersey, due to the conditions imposed on licences for French fishing boats there. But Boris Johnson reiterated his 'unequivocal support' for the island during a phone call with its officials, adding the two Royal Navy vessels are set to remain in place as a precaution. The sabre-rattling Prime Minister will be keeping his eye on events in the Channel throughout today as voters take to the polling booths in the local elections. The blockade was reminiscent of the Cod Wars in the North Atlantic in the 1970s – when the Royal Navy stopped Icelandic boats from interfering with British trawlers – which were revisited last year as Britain readied Royal Navy ships to patrol its fishing waters if tempers flared. The row is the result of Jersey implementing new requirements under the terms of the UK-EU trade deal for boats to submit evidence of their past fishing activities in order to receive a licence to carry on operating in its waters. Shocking footage caught the moment the French ship attacked the British boat in the Channel off Jersey. The steel trawler Lasgot speeds up as it hurtles towards the UK pleasure boat and makes a huge bang as it makes contact. The fibreglass rips apart and skipper Jonathan Ruff is forced to return to the harbour. The millionaire property developer said he was just 'sticking up for the island' after the angry french blockade began at around 6am. He told The Sun: 'I couldn't believe what he was doing. He deliberately sped up and went straight for me clipping my bow. If he had hit my engine I would have been in big, big trouble, I could have lost the boat and anything could have happened. 'They were out of order and if it wasn't for some quick evasive action my boat could have been at the bottom of the Channel. He must have known that I would have come off worse if he had hit me – he's a steel trawler and my boat is only a little pleasure craft. It was totally reckless of him.' Meanwhile smaller vessels went after a British cargo boat called the Commodore Goodwill earlier this morning, stopping it from leaving the harbour. They lined up and formed a small raft in front of the freight ferry while some set off red flares and hurled them into the water near the UK craft. The leader of the demonstration later had to ask the French boats to leave the harbour to let the freight ferry depart. Jean-Claude La Vaullée, skipper of Le Cach, said during the blockade: 'I've refuelled the boat – we're ready to restage the Battle of Trafalgar.' Meanwhile, Jersey fisherman Josh Dearing described the port this morning as 'like an invasion'."
17:09 Nepal Covid Cases soar amid fears country new India Nepal treffen wij aan in Valentijn 1998 – Eerste uitgebreide brief aan prinses Diana – Report from The Seventh Heaven – Communicatie met Thomas Triebels (R.I.P.) – Haesje Claes en de dochter van de Keizer van Japan en een weekend met Mr.Drs. Marc van Hoorn
17:18 Meghan aide tried to protect father media intrusion "The Duchess of Sussex's former communications secretary 'led extensive efforts' to defend her reputation, his lawyers have said – despite Meghan Markle's previous claims that she felt 'unprotected' by the Royal Family. Jason Knauf 'repeatedly' spoke to Meghan's estranged father Thomas Markle and directly contacted media organisations to 'object to intrusions into Mr Markle's privacy' from 2016, his lawyers said in a letter last month. Mr Knauf also advised that 'a reference to Mr Markle's ill-health be included' in a letter sent by the Duchess to her father in August 2018, which his solicitors described as 'only a very minor suggestion'. But Mr Knauf 'did not suggest any specific wording' and 'did not draft, and has never claimed to have drafted, any parts of' the letter to Mr Markle, his lawyers Addleshaw Goddard said in a letter to the Mail on Sunday's legal team. It comes despite court documents submitted by Meghan's legal team in July last year stating that she felt 'unprotected' by the Royal Family from claims made in UK newspapers about her while she was pregnant. In March, Meghan also told Oprah Winfrey that the palace did not protect her and 'were willing to lie' to protect other royals. Oprah asked her: 'Were you silent, or were you silenced?' – and Meghan replied: 'The latter'. Meghan said during the interview shown on March 7: 'It was only once we were married and everything started to really worsen that I came to understand that, not only was I not being protected, but that they were willing to lie to protect other members of the family. They were not willing to tell the truth to protect myself and my husband.' Mr Knauf now works as the chief executive of the Royal Foundation of the Duke and Duchess of Cambridge. Meghan, 39, sued Associated Newspapers Limited (ANL), which is also the publisher of MailOnline, over a series of articles which reproduced parts of a 'personal and private' letter to Mr Markle, 76. She claimed the five articles, published in print and online in February 2019, misused her private information, infringed her copyright and breached the Data Protection Act. In February, the High Court granted Meghan summary judgment in relation to her privacy claim, meaning she won that part of the case without having to go to trial, as well as most of her copyright claim. This week, Lord Justice Warby also granted summary judgment in relation to the remaining parts of the duchess's copyright claim. ANL previously said it believed Mr Knauf was a co-author of the letter and the publisher argued that meant that the letter belonged to the Crown. But lawyers acting on behalf of the Queen said any copyright in the letter does not belong to the Crown, the High Court heard on Wednesday. Solicitors representing 'the Keeper of the Privy Purse, acting on behalf of Her Majesty the Queen told Meghan's solicitors they 'did not consider the Crown to be the copyright owner'. Mr Knauf 'emphatically' denied being a co-author, the court was told, with his lawyers telling ANL 'it has never been his belief that he was an author'. In the letter to ANL's solicitors, released to the media in full on Thursday, Mr Knauf's lawyers said: 'Mr Knauf did not draft, and has never claimed to have drafted, any parts of the electronic draft or the letter and would never have asserted copyright over any of their content. 'In our client's view, it was the duchess's letter alone. From 2016, Mr Knauf led extensive efforts to protect the privacy and reputation of the duchess and, as and when directed by her, the privacy of her parents. 'This included drafting a press statement in November 2016, issued in his own name, condemning racist and sexist coverage of Ms Markle, as she then was, and other regular interventions – directly to media and through the Independent Press Standards Organisation (Ipso) – to request privacy both for her and for her parents.' Mr Knauf was 'involved in providing advice and offering support with a view to protecting her father from media intrusion', including 'many conversations with Mr Markle and a number of interventions, through Ipso and directly with publications, to object to intrusions into Mr Markle's privacy', the letter said. This support continued 'even after the Mail On Sunday reported that Mr Markle had allegedly been co-operating with press photographers' shortly before the Duke and Duchess of Sussex's wedding, the letter added. 'Mr Knauf and his colleagues made significant efforts over many months to protect Mr Markle and to object to intrusions into his privacy, in addition to the steps that were regularly taken to object to coverage of the duchess herself, where this was perceived to be unfair or untrue,' it continued. Addleshaw Goddard told ANL that Meghan sent Mr Knauf 'a series of text messages in August 2018' about a draft of the letter to her father, which she composed on her mobile phone before transcribing it by hand. Their letter added: 'Given that Mr Knauf was a trusted adviser who had spoken to Mr Markle repeatedly and supported the duchess by trying to protect her father from media intrusion, there was nothing unusual about her asking for his opinion on the electronic draft. 'Mr Knauf made only a very minor suggestion on the text of the letter, namely that a reference to Mr Markle's ill-health be included. 'This advice was accepted, but Mr Knauf did not suggest any specific wording.' Ian Mill QC, representing the duchess, told the High Court on Wednesday: 'This unequivocal statement of Mr Knauf's position also gives the lie to the defendant's inferential case, in its defence to both the privacy and copyright claims, that the claimant considered using the letter 'as part of a media strategy'.' In February, Lord Justice Warby said ANL's publication of Meghan's letter to her father was 'manifestly excessive and hence unlawful'. He said: 'It was, in short, a personal and private letter. 'The majority of what was published was about the claimant's own behaviour, her feelings of anguish about her father's behaviour, as she saw it, and the resulting rift between them. 'These are inherently private and personal matters.' The judge said 'the only tenable justification for any such interference was to correct some inaccuracies about the letter', contained in an article in People magazine, published days before ANL's five articles, which featured an interview with five friends of Meghan. But Lord Justice Warby added: 'The inescapable conclusion is that, save to the very limited extent I have identified, the disclosures made were not a necessary or proportionate means of serving that purpose. 'For the most part they did not serve that purpose at all. Taken as a whole, the disclosures were manifestly excessive and hence unlawful.' In March, the publisher was ordered to print a statement on the front page of the Mail On Sunday and a notice on page three of the paper stating it 'infringed her copyright' by publishing parts of the letter to Mr Markle. But the front-page statement about Meghan's victory in her copyright claim is on hold, to allow ANL time to seek permission to appeal".
17:25 Covid killed 7MILLION people world double official tally study claims Dat is dus een fractie van de wereldbevolking op 9 november 2011.
17:41 What happened Spring SNOW chaos sweeps north 5C freeze overnight
18:17 Prince Charles extends olive branch Harry Archies birthday special post By Claire Toureille For Mailonline Published: 17:00 BST, 6 May 2021 | Updated: 17:24 BST, 6 May 2021 Prince Charles today posted a tribute to his grandson Archie on his official Instagram, and eage-eyed royal fans are questioning whether then move could have particular significance in his troubled relationship with Prince Harry. Royal fans noted that Prince Charles did not post on Instagram to mark the sixth birthday of his only granddaughter Princess Charlotte on May 2 nor the third birthday of Prince Louis on April 23. Commenters questoined if the Prince of Wales, 72, who hasn't seen Archie in the flesh for at least 18 months, made the move as a festure of goodwill to Prince Harry, with one writing: 'You're all class, Charles, under very trying circumstances.' It comes after months of royal turmoil following Harry 's revelation to broadcaster Oprah Winfrey that his father had stopped taking his calls after his decision to step down as a senior royal and to move his family to the US. Father and son were reunited at the Duke of Edinburgh's funeral on April 17, and the pair reportedly 'walked and talked' together before a family summit after the funeral. Happy birthday to Archie, who turns two today,' Charles wrote on the Clarence House Instagram account for his youngest grandson, whom he hasn't seen in 18 months. He accompanied the note with a black and white picture taken on the occasion of his youngest grandchild's baptism on July 6 2019. The picture marks the last time grandfather and grandson were officially photographed together. In the heart-warming snap, proud father Prince Harry is beaming as he gazes down at Archie in his Christening robes while proud grandfather Prince Charles looks on, smiling. Eagle-eyed fans were quick to notice that Charles, who has four grandchildren, did not post for Princess Charlotte´s birthday on May 2 or Prince Louis´s third birthday on April 23. Some thought Charles was showing bias by singling out Harry's son. 'Wow, disappointing that there wasn't a dedicated post for Louis and Charlotte recently,' one said. 'Ok he's your grandson but Charlotte and Louis are your grandchildren too. You should've posted for them too,' said another. However, some saw in Charles' post a way to patch things up with his estranged son. 'You're all class Charles under very trying circumstances,' one wrote. The Prince of Wales did share heart-warming social media posts for his other grandchildren in past years. In 2020, the Clarence House Instagram account marked Prince George's seventh, Charlotte's fifth, Louis's second and Archie 's first birthday. In his very candid March 11 interview with US broadcast queen Oprah Winfrey, Prince Harry admitted Prince Charles had stopped taking his calls during the Megxit row. The Duke of Sussex rocked the royal family when he announced he wanted to step down as a senior royal in February 2020, before leaving the country in March of the same year. This led to frictions between Harry and his father, with the royal telling Winfrey: He added: 'There's a lot to work through there. I feel really let down.' Harry 's visit to the UK on the occasion of Prince Philip's funeral and the happier occasion of Archie's second birthday could lead to further reconciliation. William and Harry are expected to meet again in the summer when they unveil a new statue to Princess Diana at Kensington Palace. Insiders hope the July 1 event – done to commemorate what would have been their mother's 60th birthday – will help mend their relationship. The Queen led the sweet messages of celebration this morning to mark Harry and Meghan's firstborn's birthday. The official Royal Family Instagram account led the birthday greetings this morning with a photo of Harry and Meghan introducing their son to the world at Windsor Castle in May 2019. Prince Charles and the Duke and Duchess of Cambridge followed suit with photographs taken at Archie's Christening in July 2019. The happy occasion will no doubt be tinged with a hint of sadness for the Royal Family who have not seen Archie in 18 months. Royal expert Katie Nicholl said Prince Harry and Prince William, 38, would put their differences to one side and come together for a Zoom call with Kate Middleton, 39, and Prince George, seven, Princess Charlotte six, and Prince Louis, three, to mark Archie's birthday. Speaking to Okay! magazine, she said Harry, Meghan and Archie would also likely join the Queen for a call, adding: 'Lockdown is lifting and the sun in California is shining – I'm sure they'll have a lovely celebration at home… Harry will make a really big fuss of Archie' The toddler, who is seventh-in-line to the throne, was last in the UK in the autumn of 2019, before the Sussexes left to spend Christmas in Canada, with pandemic travel restrictions hampering planned visits in the meantime. The Royal Family Instagram account, which is managed by the Queen's staff, shared the message: 'Wishing Archie Mountbatten-Windsor a very happy 2nd birthday today'. Meanwhile, royal expert Katie Nicholl said Prince Harry and Prince William, 38, would put their differences to one side and come together for a Zoom call with Kate Middleton, 39, and Prince George, seven, Princess Charlotte six, and Prince Louis, for the occasion. Katie said Prince Harry faces a difficult challenge in trying to help his children bond with their cousins. She revealed: 'He always wanted his children to grow up close to William and Kate's…Sadly it's looking increasingly unlikely for Archie.' Meanwhile despite difficulties in their relationship over the last 18 months, she said it was 'hard to imagine' the Cambridges wouldn't be in touch with the Sussexes on Archie's birthday.
Gevolgd door Detectives believe PCSO Julia James left home just hour body found Hetgeen ik beschouw als een verantwoordelijkheid voor Scotland Yard.
19:19 Harry Meghan release new photo son holding balloons celebrate turning two
Dit verhaal is gebaseerd op mijn epistel met de titel King John The father of us all