Vandaag is het twaalf jaar geleden dat mijn postzegel met Prinses Diana bij het standbeeld van Eeltje Halbertsma in Grouw is geproduceerd.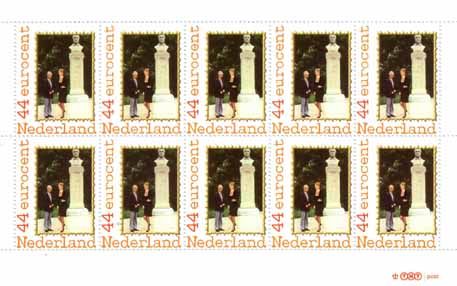 Na verzending van KONINGIN MÁXIMA VIJFTIG JAAR EN MIJN DOCUMENTEN D.D. 17 MEI VANAF 1992 ben ik verder gaan lezen in 'Rode sneeuw in december' van Simone van der Vlugt. Simone komt uit Hoorn en heeft Spaanse Taal- en Letterkunde gestudeerd. Zij is dus een collega van mij. Het is een goede keuze geweest om mij dit boek te laten lezen. Het fragment dat ik gisteren heb gelezen begon in het jaar 1566. Het jaar van de beeldenstorm. De hoofdpersonen Andries en Lidewey Griffioen wonen in die tijd in dienst van Prins Willem van Oranje in Breda. Het roept allerlei associaties bij mij op. Als ik aan Hoorn denk denk ik aan het Westfries Dag/avondcollege wiens rector ooit in De Telegraaf heeft laten schrijven dat het onderwijs 'gecriminaliseerd' zou zijn en een naamgenoot van mij op gewelddadige wijze in Alkmaar om het leven is gebracht. Veel verschil was er toen niet met de jaren die aan de Tachtigjarige Oorlog vooraf zijn gegaan. Het was toevallig ook een naamgenoot van mij die in 1566 met de hagenpreken is begonnen. Hij had althans dezelfde achternaam. Simone heeft die periode zeer beeldend tot leven gebracht. Bij het lezen van het verhaal is het of er een speelfilm aan mij voorbijgaat. Ook een speelfilm van mijn eigen leven. Wij zijn nu 455 jaar verder. Maar het verhaal is nog altijd actueel en ik heb bijna alle plaatsen bezocht die in het boek worden vermeld. Dat begon al met het verhaal uit Leiden in het jaar 1552. Daarover heb ik ooit eens geschreven 'Daarom ging hij graag naar Leyden. Voor het Paars van Van der Heyden'. Die stad heb ik voor het eerst bezocht tijdens de werkweek van het Nijmeegs Lyceum in 1965. Wij logeerden toen op een prachtig landgoed in Wassenaar. Ter hoogte van de Wassenaarse Slag. Het bericht dat ik van Mailonline ontving om 13:29 inzake Prins Harry geeft de actualiteitswaarde nog eens specifiek weer nu ik mij realiseer dat het wapen van Gaspar van der Heyden (Heydanus 1530-1586) is afgebeeld boven de ingang van de Sint Janskerk in Utrecht. Het is een schaap met de vlag van Engeland in zijn voorpoot. Simone van der Vlugt laat in dit verband in haar boek ook weten dat verschillende Nederlandse predikheren de Nederlanden hebben ontvlucht naar Engeland vanaf het moment dat Filips II had besloten het aantal bisdommen in ons land te vergroten zodat de Inquisitie ook in ons land haar werk kon doen. Het stadje Hoorn heb ik in mijn leven slechts één keer bezocht. Voor een bezoek aan de Gedempte Appelhaven en een café aan de Bierkaai. Simone is in 1966 geboren en dus van de generatie kinderen die ik als onderwijzer in de klas heb gehad in de periode 1971-1979. Haar verhaal roept dus ook herinneringen bij mij op aan de geschiedenislessen die ik in die tijd aan mijn leerlingen heb gegeven. Dat was voornamelijk thematisch onderwijs. Op dat gebied spreekt mij haar weergave van het vervoer in de zestiende eeuw bijzonder aan. Hoe zij zich weet te verplaatsen in een reis in een trekschuit of een koets. Of simpelweg te paard zoals Heydanus dat heeft gedaan toen hij Charlotte de Bourbon vergezelde van Heidelberg naar Brielle en tijdens de Slag op de Mookerheide op zijn paard moest vluchten voor de Spanjaarden en de graven Lodewijk en Hendrik van Nassau het leven hebben gelaten. De Spaanse troepen stonden toen onder aanvoering van Bernardino de Mendoza en Sancho d'Ávila. Laatstgenoemde was uit Ávila afkomstig. Die stad heb ik vier keer bezocht. De eerste keer op 17 mei 1992, de tweede keer tijdens het AEPE-Congres in Madrid op 30 juli 2008, de derde keer tijdens onze excursie met Ankie Dobbelman en vervolgens met Francis Versteeg op 6 en 7 november 2018.
Na dit te hebben vastgesteld heb ik gisteravond gekeken naar het interview met onze charmante koningin door Matthijs van Nieuwkerk en vervolgens naar Deel 2 van Dionne dichtbij Máxima. Dit verhaal begint in augustus 1999. Dat was dus in de tijd dat Willem-Alexander af en toe op de Nijmeegse Waalkade te zien was. En een jaar nadat mij tijdens Prinsjesdag in Den Haag werd gevraagd "Wat vind jij daar nu van? Nou heeft Beatrix aan José van den Broek gevraagd om een nieuwe vriendin te zoeken voor Alex". José van den Broek is de echtgenote van Hans van den Broek en moeder van Prinses Marilène. Justine Marcella is de huidige hoofdredacteur van het magazine Vorsten. NOS-medewerker Huub de Graaf uit Maarn was de eerste die alles van mij wilde weten over Máxima in verband met mijn intensieve contacten met het instituut Rennert Bilingual op Manhattan die ik op mijn verjaardag 9 november 1985 had leren kennen op het Malaca Instituto en onze lunch in de Parador Gibralfaro.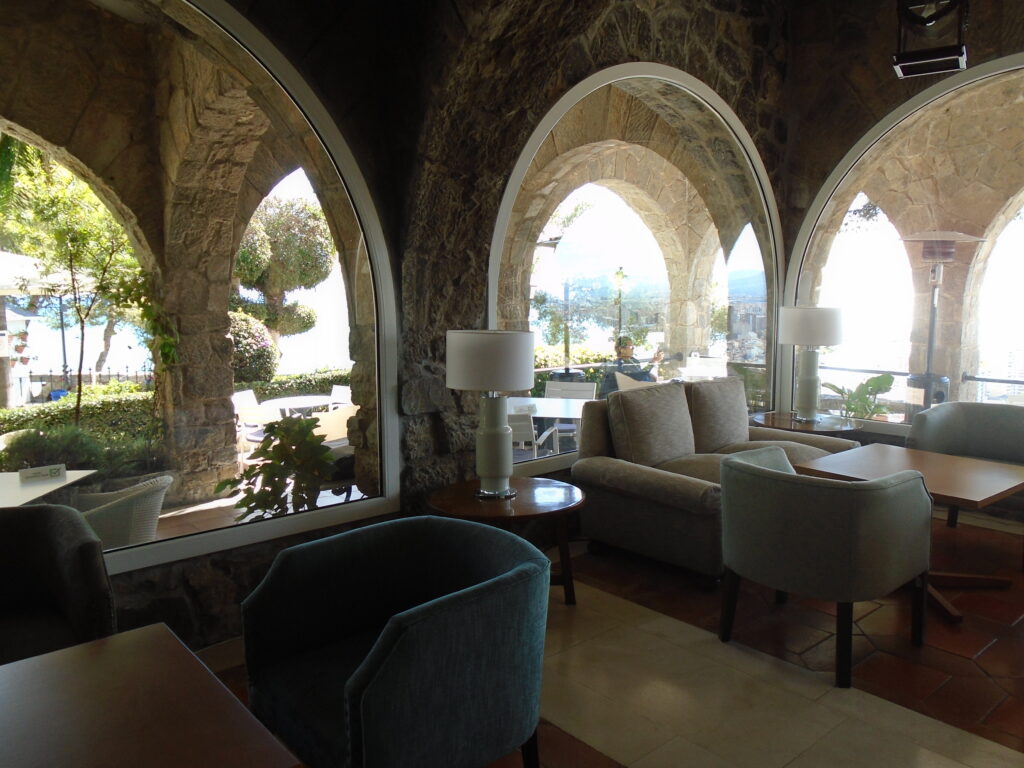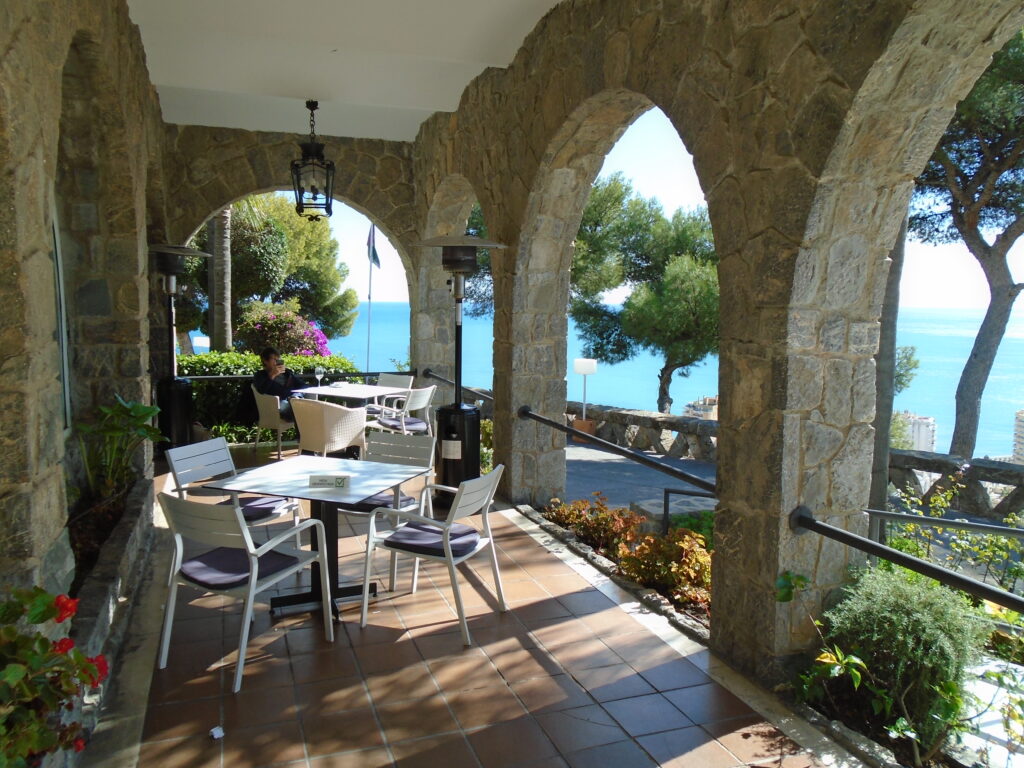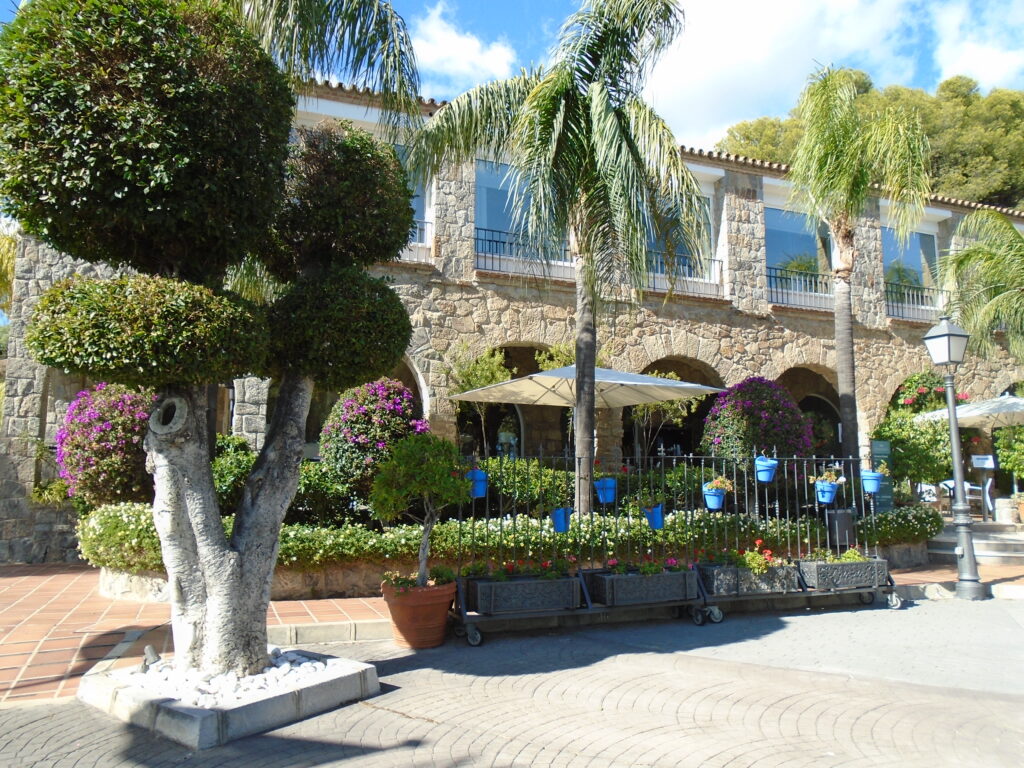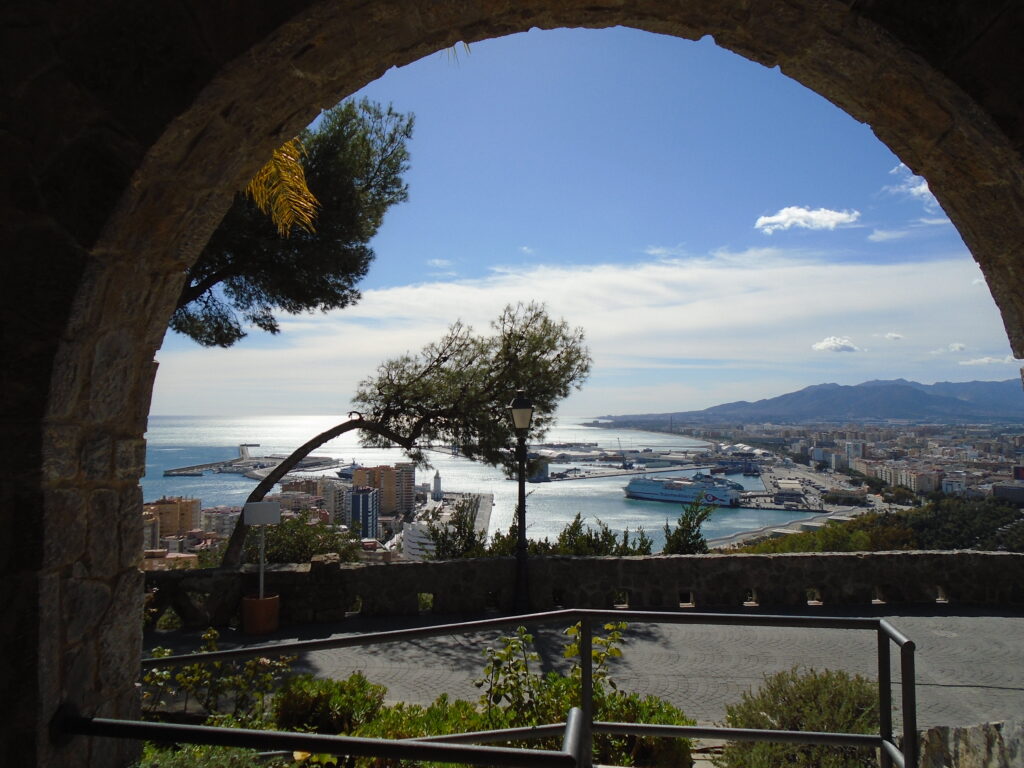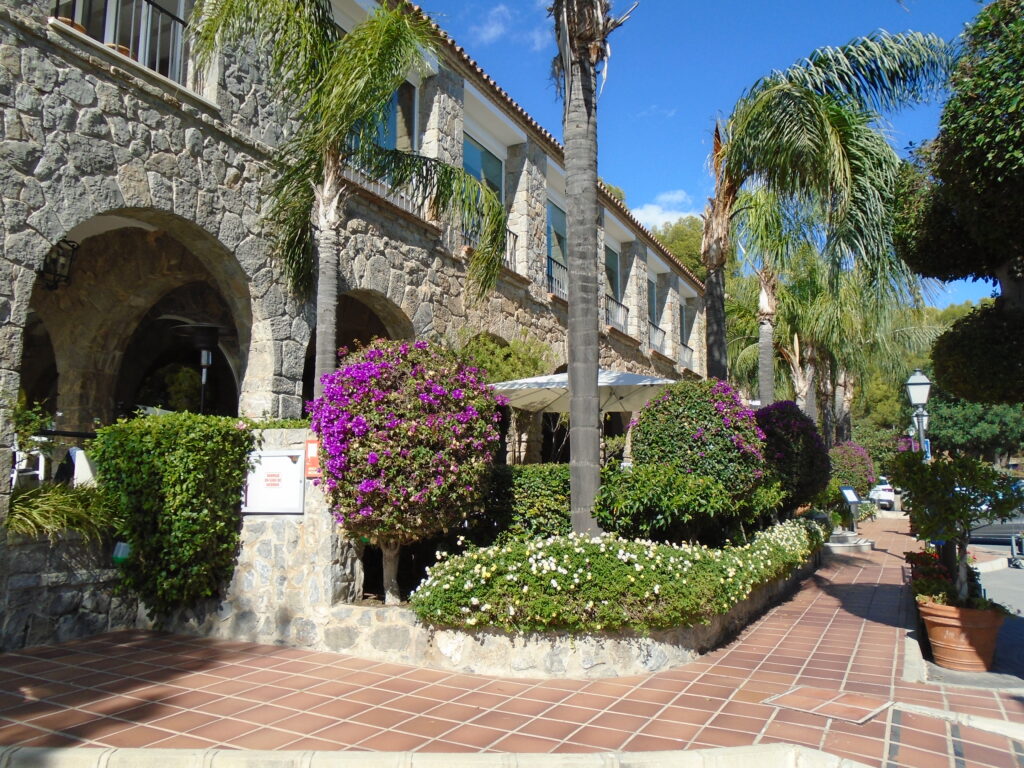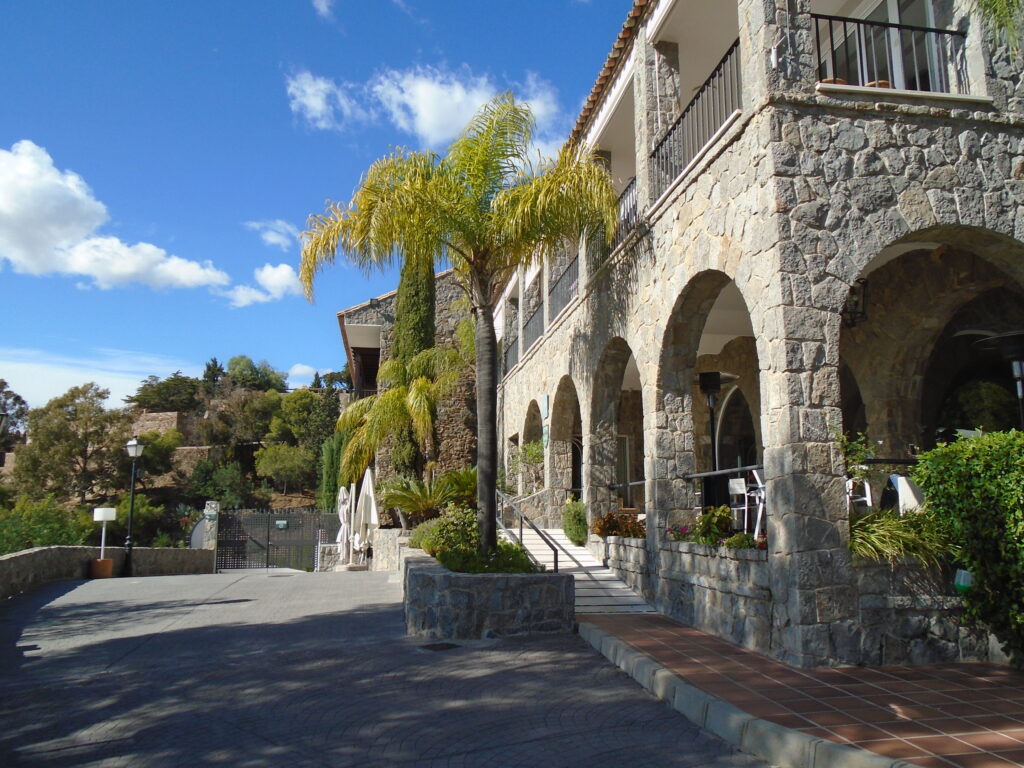 We zien Dionne bij de Deutsche Bank waar Máxima heeft gewerkt. Niet ver van de vestiging van Rennert Bilingual. Max Westerman doet hierover zijn verhaal in deze reportage. Ik krijg er nu weer koude rillingen bij. Het idee dat Dionne daar eveneens heeft rondgelopen. Het is wel opmerkelijk dat Onze Prins verliefd werd op een vrouw die voor hem is uitgezocht door een naamgenoot van mijn moeder. Max Westerman weet het heel aardig te vertellen. Ik citeer Dione Stax (8:05): "Op 1 september is er dus nog geen sprake van een serieuze relatie. Op 2 september – slechts één dag later – liggen de kaarten anders. Willem-Alexander heeft er in een persoonlijk gesprek met Wim Kok op aangedrongen de relatie toch openbaar te maken". (8:45) Vervolgens zien wij Dionne weer in de oude Fiat 1500 door Buenos Aires rijden. Zij spreekt met fotograaf Henri von Battenberg. Een opmerkelijke naam. Mountbatten dus. "In 1999 was hij even 'paparazzo'. Sinds de foto van 18 augustus op de boot van Prins Bernhard heeft niemand Máxima en Willem-Alexander meer samen gezien." Op 17 november verschijnen twee van zijn foto's op de cover van het roddelblad Party. De fotograaf heeft er 30.000 dollar voor gekregen. In dit verband ben ik nu benieuwd hoeveel mijn postzegels waard zijn.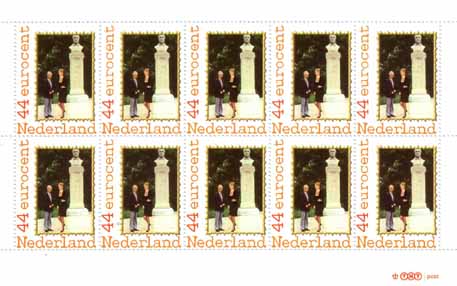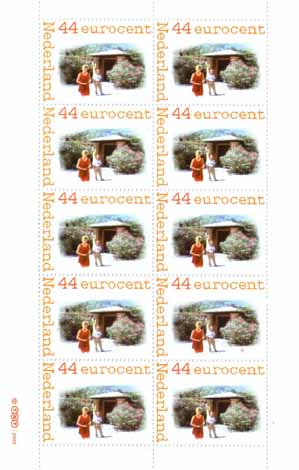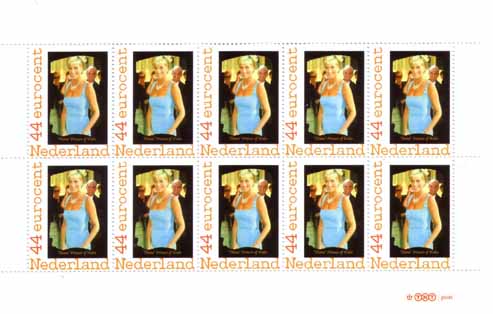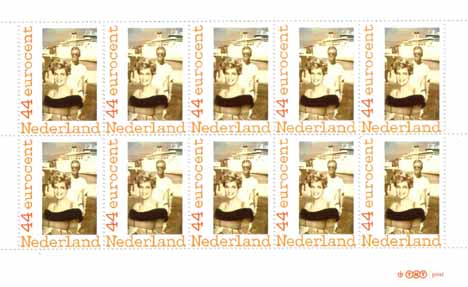 13:22 Terug in New York. 22:24 Reinildis van Ditzhuyzen heb ik gesproken ter gelegenheid van hun tiende trouwdag. 31:41 Paleis te Brussel 40:42 De verloving vindt plaats op 30 maart 2001.
Vanuit deze achtergrond memoreer ik mijn verbindende elementen d.d. 18 mei vanaf 1992 tot en met 2012: 1992 Alcalá de Henares – Instituto Cervantes Alcalá de Henares 1995 Uw standaardbrief d.d. 15 mei 1995 19950518 Brief BD14r/jr van DE BURGEMEESTER VAN NIJMEGEN Mr. E.M. d'Hondt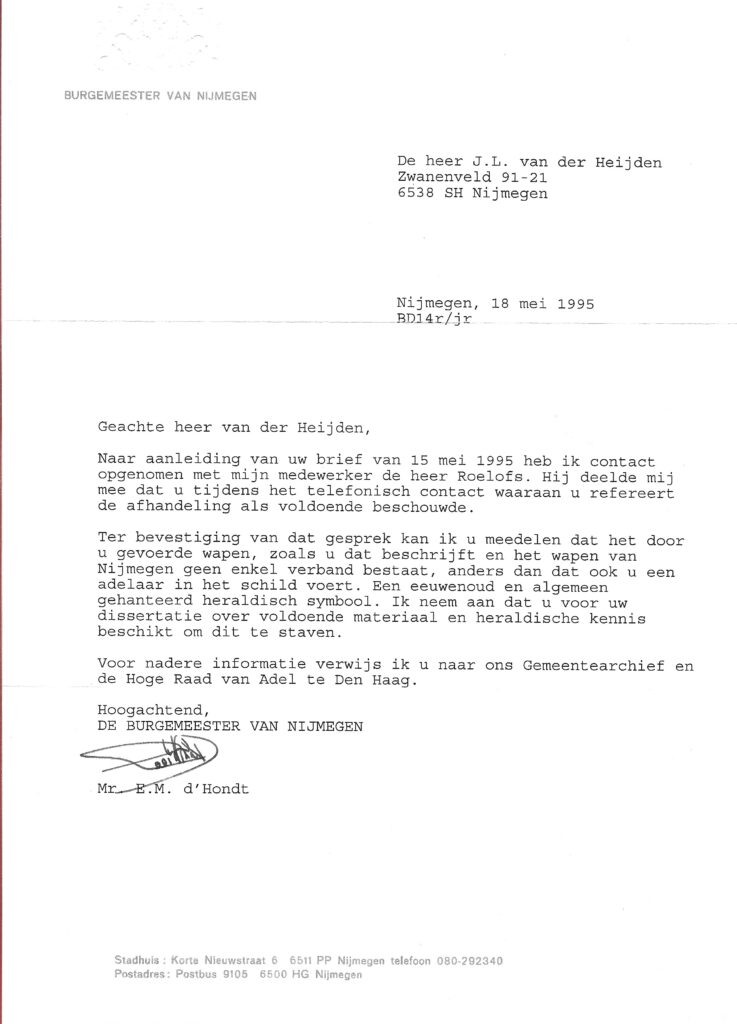 1997 Building the Bridge between Stratford-on-Avon and Alcaláde Henares 1998 Beleidsplan/095000 – AQ 588.096 – Ernstige uitlatingen van een gewaardeerde collega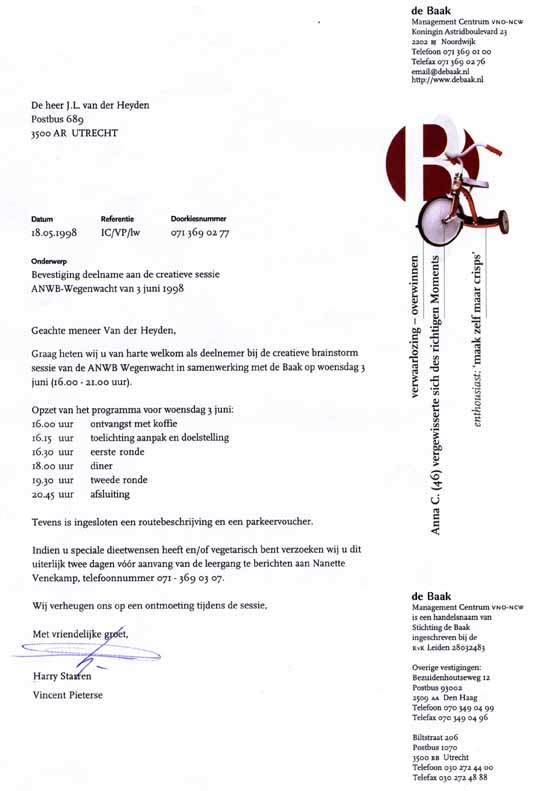 1999 El Mundo de Mañana 2001 Huwelijk Constantijn en Laurentien 2002 Nog iets vergeten (1) – Nog iets vergeten (2) 2005 Wettelijke kaders 2006 La Verdad 2007 Verbindingen 2010 Bezoek aan de consul en de NCCS 2011 Instituto Cervantes Limited en RTL Boulevarden 2012 Een terras aan de Avenida Palma de Mallorca
16:05 Prince Charles gives video message NO picture Prince Harry Had a clear out Charles? Future King appears in front just a single photo of him with the Queen, Prince William and Prince George during video message to Australian chairty… with no Prince Harry in sight. Prince Charles chooses pared back background with no picture of his youngest son Harry for video message. Inn previous video calls the Prince of Wales has chosen his office, packed with pictured of the Sussexes. Sources suggest Prince Harry's complaints over his childhood echo Prince Charles' own in a 1994 biography. New programme featuring royal is called The Me You Can't See and has been in development for two years. Footage of Harry at his mother's funeral is shown in the clip along with hint he will discuss his family again. The young prince looks heartbroken as the narrator says: 'Treating people with dignity is the first act'. Meghan is seen looking over Harry's shoulder in a 'Raising The Future' t-shirt and holding their son Archie
By Martin Robinson, Chief Reporter For Mailonline Published: 13:36 BST, 18 May 2021 | Updated: 14:50 BST, 18 May 2021 Prince Charles has given a video message of support to an Australian charity with just a single photo of his mother, eldest son and eldest grandchild behind him amid growing concerns about Prince Harry's brutal criticism of his upbringing and his 'pot-shots' at the Royal Family from LA. The Prince of Wales has been seen throughout the pandemic on video calls from his offices at Highgrove or Birkhall with an array of family photos behind him, including of the Duke and Duchess of Sussex and their son Archie. But today the heir to the throne spoke to the Australian Institute of Superannuation Trustees conference in Adelaide, with just a single framed photo of himself with the Queen, Prince William and Prince George – the line of succession to the throne. It came as Harry again hinted he was ready to pour his heart out again about his mother Diana's death and his relationship with his father in an emotional trailer for a new mental health documentary for Apple, due for release on Friday. The Duke of Sussex also appeared to question his father's parenting in a podcast last week. Royal insiders have expressed their exasperation at Harry and say it is becoming impossible for the family to repair their fractured relationships because of his insistence at taking 'pot-shots' from across the Atlantic. While another source told the Mirror: 'There is concern given the Duke and Duchess's recent claims as to just what they may have said to Winfrey. They have not held back in their allegations and there is nothing to suggest they won't make further ones'. Harry's criticism of his childhood is merely echoing details shared by a younger Prince Charles in a biography about his own unhappy upbringing, sources close to the Sussexes suggest. The Duke of Sussex, 36, faced a backlash from Royal aides on Monday after they claimed he had shown a 'woeful lack of compassion' for his family by implying Prince Charles and the Queen had failed him as a child. Speaking to Dax Shepard, host of the 'Armchair Expert' podcast, Prince Harry said that his father had treated him 'the way he was treated', with Harry asking himself 'so how can I change that for my own kids?'. The Duke then went on to add that he and Meghan, the Duchess of Sussex, had made the move to the US to 'break the cycle' of 'genetic pain' he had experienced growing up. Senior palace aides told The Mail on Sunday of a growing sense of 'bewilderment and betrayal', and even called for the Duke and Duchess of Sussex to give up their titles following Prince Harry's latest 'disgraceful' assault on the Royal Family. Royal courtiers also claimed the Prince had shown a 'woeful lack of compassion' and 'thrown others under the bus' during the latest podcast interview, The Telegraph reports. But sources close to Prince Harry were quick to point out that Prince Charles had lived through his own tell-all moment in a 1994 when he authorised Jonathan Dimbleby to write The Prince of Wales: A Biography, following extensive personal interviews with the Prince, The Telegraph reports. In the book Dimbleby wrote of Charles' unhappy childhood with details the Prince laid bare. The book was largely interpreted as Charles's account of the breakdown of his marriage to Princess Diana. The comparison comes as a new trailer for the Duke of Sussex and Oprah Winfrey's new Apple TV+ mental health series featured a video of the young prince alongside his father Prince Charles at his mother Princess Diana funeral 24 years ago. The stand-out feature of the trailer comes as a 13-year-old Harry is shown watching Diana's coffin passing him during her funeral in London in 1997. Charles can be seen speaking to his heartbroken son as a female voiceover says over dramatic music: 'Treating people with dignity is the first act'. Harry tells Oprah: 'To make that decision to receive help is not a sign of weakness. In today's world more than ever, it is a sign of strength.' The trailer for 'The Me You Can't See' – which is set to be released this Friday – features Meghan, Archie and a major hint that the Duke will again pour his heart out about the Royal Family and his relationship with Charles. It includes tearful interviews with singer Lady Gaga, actress Glenn Close and US chat show queen Oprah herself as well as a feature on a Syrian refugee named Fawzi, described as a hero on the programme. The two-minute promo, which was released on the Archewell website and YouTube, will likely be seen as another barbed attack on the Royal Family and spark fresh pain for Charles, coming so soon after Prince Harry said he quit as a frontline royal to 'break the cycle' of 'genetic suffering'. At one point Meghan can be seen looking over Harry's shoulder at a computer as she wears a 'Raising The Future' t-shirt in their LA mansion. Her £27 top is made by British designer Mere Soeur, which makes clothing aimed at mothers, describing parenting as 'the greatest and hardest job you'll ever have'. The Duchess also appears cuddling their son Archie, who the Sussexes claim was subject to racism from the Royal Family. NBA basketball stars DeMar DeRozan and Langston Galloway are also interviewed along with speaker Zak Williams, Olympic boxer Virginia 'Ginny' Fuchs and celebrity chef Rashad Armstead, who also cries as he describes his mental problems. Its release comes amid a backlash in the US after Harry's attack on the 'bonkers' First Amendment that protects free speech and days after he launched another broadside at the Royal Family in which he appeared to suggest both his father and the Queen failed as parents. Royal Family expert Katie Nicholl said that Harry's recent comments have left Britons in 'quite a bit of shock' that he 'went as far as he did'. She told Entertainment Tonight: 'I think certainly people over here are a little disappointed and I think frustrated as well, hearing Prince Harry indirectly criticize the Royal Family, which I think is the interpretation by some over here in the UK' Ms Nicholl added: 'A lot of people here think Prince Harry has overstepped a mark in talking so personally about his father, and his relationship with his father, in what most people have interpreted to be quite a critical way.' The Duke of Sussex had told Dax Shepard, host of the 'Armchair Expert' podcast: 'He (Charles) treated me the way he was treated, so how can I change that for my own kids?' Harry then described his life as a cross between the film The Truman Show – in which a man discovers he is living in a reality TV programme – and a zoo. Other guests on the show include Lady Gaga and actress and producer Glenn Close. Harry is seen saying: 'What words have you heard around mental health? Crazy? 'To make that decision to receive help is not a sign of weakness 'In today's world more than ever, it is a sign of strength 'The results of this year will be felt for decades, the kids the families, husbands, wives everybody.' At that moment a picture of Meghan and Archie is flashed on the screen. The Apple TV+ series will begin on Friday May 21 and singer Lady Gaga, actress Glenn Close, Syrian refugee Fawzi, and DeMar DeRozan of the NBA's San Antonio Spurs, all appear in the trailer. Lady Gaga and Glenn Close, along with Winfrey, appear close to tears as they discuss their experiences. Winfrey says: 'It's just something I accepted.' Meghan makes a brief appearance, coming into shot at Harry's side. The duchess is smiling and wearing a T-shirt printed with the slogan 'Raising the Future'. The Sussexes' son Archie is also shown sitting on his mother's lap later on – in footage filmed around the time of his first birthday. The duke and Winfrey have joined forces to guide 'honest discussions about mental health and emotional wellbeing while opening up about their personal journeys and struggles', the Archewell website said. Harry adds in the footage: 'The results of this year will be felt for decades. The kids, families, husbands, wives, everybody.' Harry and Winfrey are co-creators and executive producers of the project. Poet Hussain Manawer also appears in the trailer for the new documentary. He was previously in the Sussexes' first Archewell Audio podcast last December. The Sussexes made a series of damaging allegations about the Royal Family when they were interviewed by Winfrey earlier his year. The couple accused an unnamed royal, not the Queen or Philip, of raising concerns about how dark their son Archie's skin tone would be, before he was born. Meghan also said she asked for help when she was suicidal, but said the monarchy gave her no support. Harry has spoken of the emotional turmoil he faced after his mother was killed in a Paris car crash in 1997, saying he spent nearly two decades 'not thinking' about her death before eventually getting help after a period of 'total chaos'. It comes just days after Prince Harry suggested he took drugs as he spoke about 'going wild' during a chat with a Hollywood star about their own drugs and alcohol problems. The Duke of Sussex, 36, was speaking on actor Dax Shepard's 'Armchair Expert' mental health podcast when he made the remarks. Harry was quizzing the star – who is married to Frozen actress Kristen Bell – about the American's substance use in high school. The Royal asked him about Shepard's 'awareness' of what sparked his path towards drugs as a teenager. Harry told him 'For you it was your upbringing and everything that happened to you – the trauma, pain and suffering. 'All of a sudden you find yourself doing a s***load of drugs and partying hard. 'Look how many other people do that as well. They wouldn't have the awareness at the time. 'I certainly wouldn't have had the awareness when I was going wild. 'It's like why am I actually doing this? In the moment its like, this is fun. I'm in my 20s – it's what you're supposed to do.' Harry, who is expecting a daughter with Meghan this summer, suggested Charles had 'suffered' because of his upbringing by the Queen and Prince Philip, and the Prince of Wales had 'treated me the way he was treated', calling it 'genetic pain'. During the wide-ranging interview lasting 90 minutes, Harry – who appears to have developed an American twang to his British accent since leaving the UK – said: 'I don't think we should be pointing the finger or blaming anybody, but certainly when it comes to parenting, if I've experienced some form of pain or suffering because of the pain or suffering that perhaps my father or my parents had suffered, I'm going to make sure I break that cycle so that I don't pass it on, basically. 'It's a lot of genetic pain and suffering that gets passed on anyway so we as parents should be doing the most we can to try and say 'you know what, that happened to me, I'm going to make sure that doesn't happen to you'.' He added: 'I never saw it, I never knew about it, and then suddenly I started to piece it together and go 'OK, so this is where he went to school, this is what happened, I know this about his life, I also know that is connected to his parents so that means he's treated me the way he was treated, so how can I change that for my own kids'. And here I am, I moved my whole family to the US, that wasn't the plan but sometimes you've got make decisions and put your family first and put your mental health first.'
Na verzending van dit bericht heb ik het interview met Máxima door Matthijs van Nieuwkerk nog eens op mij laten inwerken. Op de eerste plaats gaan mijn complimenten uit naar Matthijs voor de sympathieke wijze waarop hij het gesprek heeft gevoerd. Een boekje als cadeau met gedichten van Pablo Neruda. Het verhaal over de tarotkaarten sprak mij zeer tot de verbeelding. Het brengt mij in gedachten immers terug naar mijn ontmoeting op het strand van Alicante op 10 juni 1992. Matthijs heeft zich goed voorbereid. "1999 Sevilla  april". Opmerkelijk vind ik in dit verband haar opmerking over een contract. 16:41 Nederlandse les in New York . 17:09 Pruik Gronings Museum 17:53 30 maart 2001. Na de beelden over het Fierljeppen is deze berichtgeving een momentje geblokkeerd in verband met auteursrechten van BNNVARA. Volgens Matthijs moet het jaar 2001 "een knettergek jaar" zijn geweest voor Máxima. 23:31 Hij haalt hier de probleemsituatie aan in Argentinië die ik reeds vanaf 1992 met Bob van Aalst heb besproken. 25:29 Een bijzonder moment inzake het opteden van Carel Kraayenhof met zijn Bandoneón. Adiós noniño. 32:59 Lid Commissaris van Toezicht Paleis Het Loo: opgezegd. 34:29 Oranjefonds