Aansluitend aan mijn bericht ZONDAG 13 JUNI 2121 TROOPING THE COLOUR IN WINDSOR CASTLE, MIJN VERBINDENDE ELEMENTEN D.D. 13 JUNI VANAF 1987 EN MIJN BRIEF VAN 22 DECEMBER 1997 AAN HARE MAJESTEIT KONINGIN ELIZABETH II deed het mij deugd om de Nijmegen Company te zien en vervolgens het Nederlands voetbaleftal met 3-2 ten overstaan van Koning Willem-Alexander en echtgenote te zien winnen tijdens de eerste wedstrijd van het Europees voetbalkampioenschap. Vanuit deze achtergrond memoreer ik mijn verbindende elementen d.d. 14 juni vanaf 1987 tot en met 2012: 1992 La queimada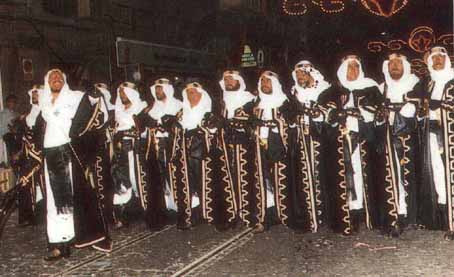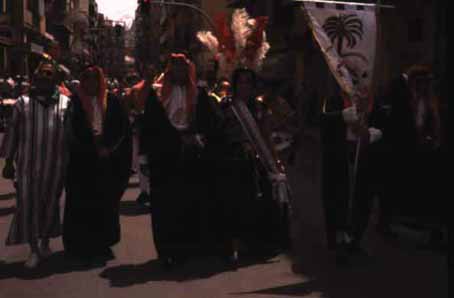 Blue and purple moros – Moros y Cristianos in AlicanteBlue and Purple Moros 1997 Your trip to Sydney last October 1999 Erfenis 2002 Dagboek 009 bij mijn 25-jarig dienstjubileum 2003 Overdracht Cervantes domeinnamen 2004 Laatste brief uit Nederland 2005 Don't forsake me 2007 Mijn boek voor Prins William 2008 Nederland Frankrijk 4-1 La Naranja vuelve a ser mecánica 2010 Nederland-Denemarken 2-0 2012 Brieven en faxberichten 'on behalf of'
In dit verband gaan mijn gedachten thans ook uit naar ons laatste bezoek aan Athene vanaf 23 april 2018 . Terzake heb ik kennis genomen van Harry es invitado a un almuerzo privado por la reina Isabel sin Meghan . Hier sta ik volledig achter. Het is thans zaak om vast te stellen waarom het door Anthony Julius in december 1996 vastgestelde testament van Prinses Diana niet is vrijgegeven.
17:44 Ontvangen Queen Kate Middletons pink outfits signal theyre ready forge ahead enthusiasm Queen and Kate Middleton's pink outfits signal they're ready to 'forge ahead with enthusiasm' after a difficult year and are 'compassionate and kind', colour expert reveals. The Queen, Kate Middleton, Camilla and Carrie all wore pink over the weekend. Colour psychologist Jules Standish decodes the meaning of the vibrant colour. Explained pink signifies 'compassion', 'kindness' and a 'playful side'. Said the Queen's more muted pink suggests she has a 'generous personality' By Stephanie Linning For Mailonline. Published: 15:27 BST, 14 June 2021 | Updated: 15:36 BST, 14 June 2021. A colour expert has decoded the potential hidden meaning behind the pink outfits worn by the Queen, the Duchess of Cambridge, Jill Biden and Carrie Symonds over the weekend. Kate Middleton, 39, cut an elegant figure in the £1,125 fuschia midi dress from Alexander McQueen, when she visited a Cornish school with the First Lady, 70, who was wearing a £440 bright pink L'Agence Fashion blazer. That same day the new Mrs Johnson, 33, wore a £1,395 vibrant pink Roksanda dress, which she borrowed from a rental website for a discounted rate. Two days later, the Queen wore a pink floral dress and matching hat as she welcomed the Bidens to Windsor Castle. Speaking to FEMAIL, author Jules Standish, Head of Colour at the London College of Style, explained the decision to wear pink is a sign of 'compassion and kindness' as well as a desire to 'forge ahead with enthusiasm' after a difficult year. 'These inspirational ladies are leading the way in the hottest fashion colour of the season,' she said. 'All sporting varying shades of pink, their message suggests they are forging ahead in a new way with enthusiasm and vigour, whilst being supportive and thoughtful in their actions. 'Strong pink is assertive and empowering whilst highlighting feminine qualities of compassion and kindness with a playful side.' Jules explained a tendency to gravitate towards pink can reflect a 'naturally nurturing and supportive' personality. She continued: 'Pink is loving and can also be empowering and invigorating, highlighting someone who is both compassionate yet confident, enjoying life and having fun with others. 'Equally by wearing pink, it can help you get in touch with this side of your personality. Mindfully choose some pink to help you in your everyday life, for feeling romantic on a date or sharing some unconditional love if working in a caring profession.' Jules noted that there is a different in the vibrant shades chosen by Kate, Jill and Carrie, and the softer shade worn by the Queen. 'Whilst all pinks can represent an open heart and friendly nature, strong hot pink might also portray a vivacious, confident individual, who likes to have fun, whilst pale, pastel pink could suggest someone who has a generous personality, putting others first, but doesn't like to draw lots of attention to themselves,' she said. The Queen put on an elegant display in her soft pink ensemble as she welcomed the Bidens to Windsor Castle. She accessorised the outfit with the diamond Jardine Star Brooch, which is understood to have been given to her by a friend in the 1980s."
This means to me that Her Majesty and Her grand daughter in law must have understood that I received from Princess Diana a present in the colour pink which can be seen in my message Don't cry for me Argentina of 4 February 1997. The name Jules Standish reminds me of my colleague Peter Standish of the Asociación Europea de Profesores de Español. I recorded him on 28 July 2017 in Las Palmas de Gran Canaria.