Aansluitend aan mijn bericht HET LICHT OP EREVOORZITTER PETER STANDISH VAN DE ASOCIACIÓN EUROPEA DE PROFESORES DE ESPAÑOL, MIJN VERBINDENDE ELEMENTEN D.D. 15 JUNI VANAF 1987 EN EEN NIEUWE AFLEVERING VAN 'THE CROWN' OVER DE PERIODE 1990 TOT EN MET 1997 memoreer ik mijn verbindende elementen d.d. 16 juni vanaf 1987 tot en met 2012: 1995 Beschikkingsnummer 8509286 1997 Request to present the European Cervantes Foundation – Number One and The Court of Justice – Your Coronation 19970616 ICB/Justitie Naamswijziging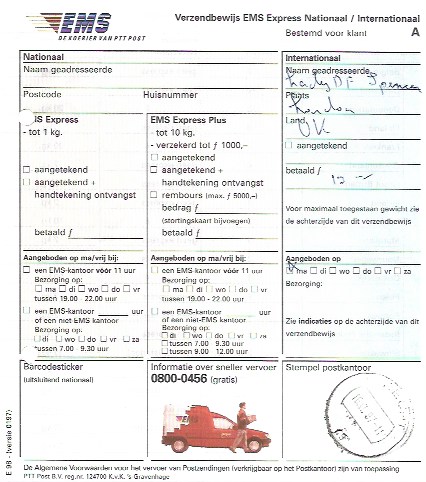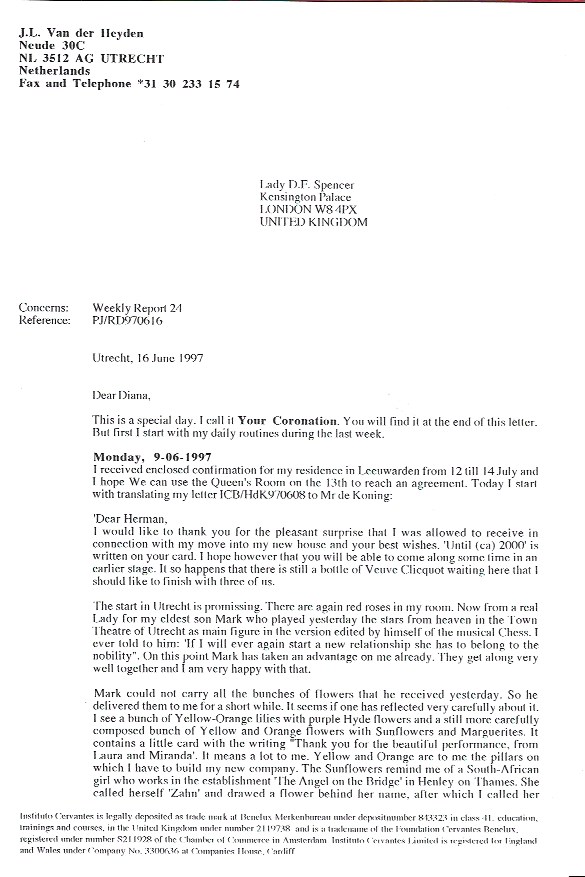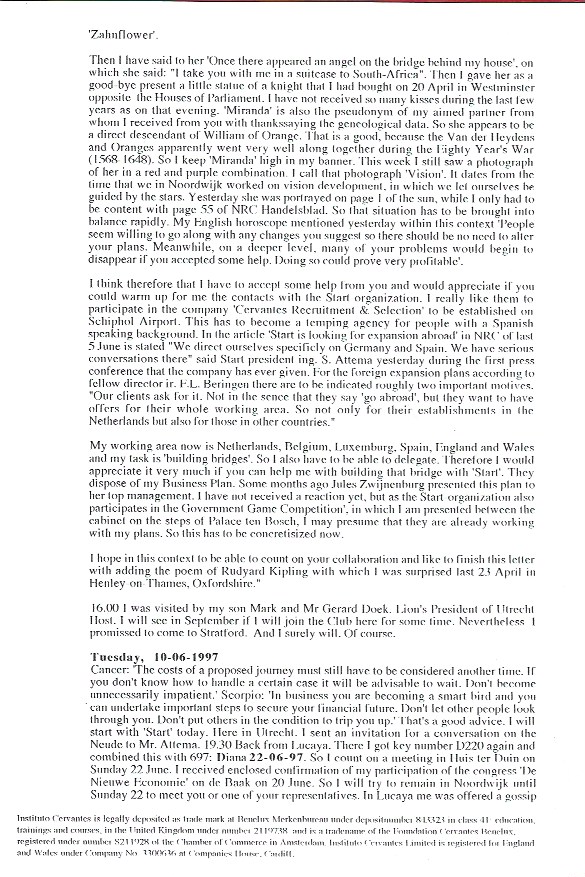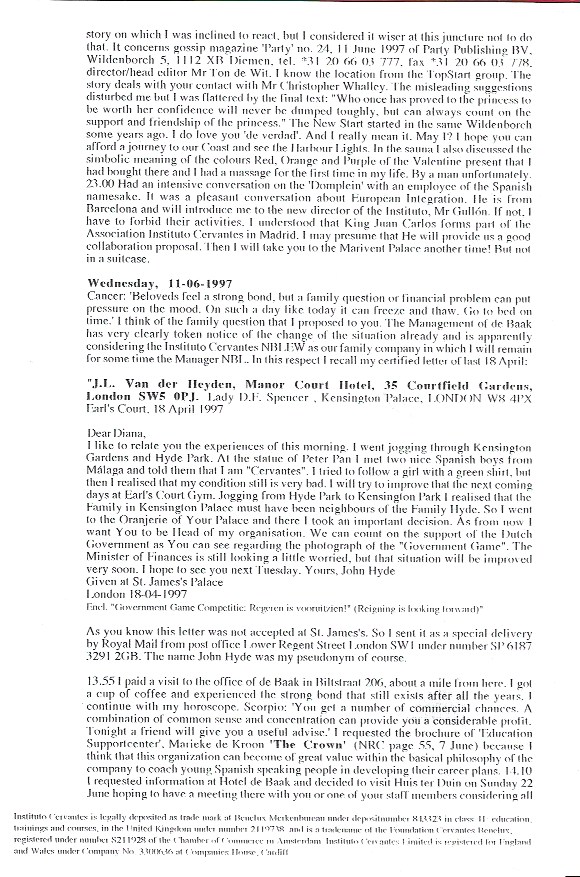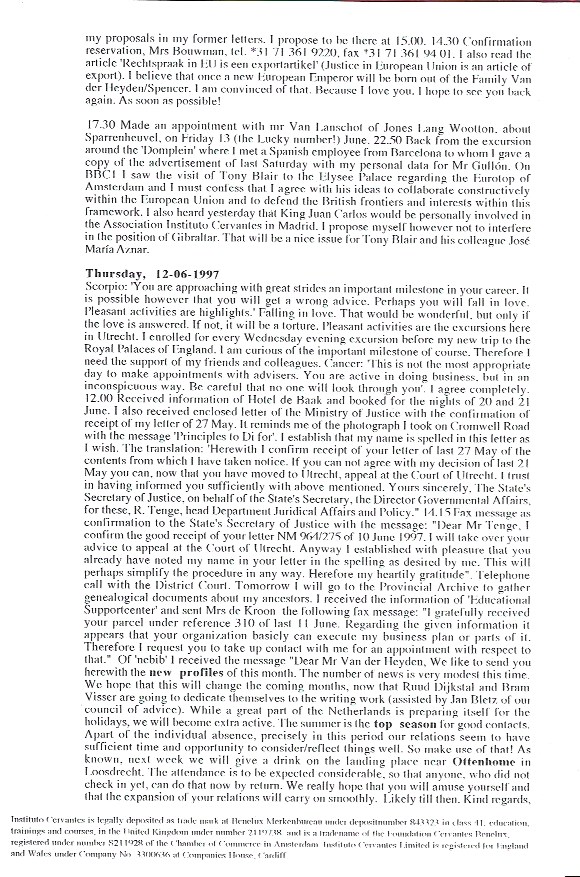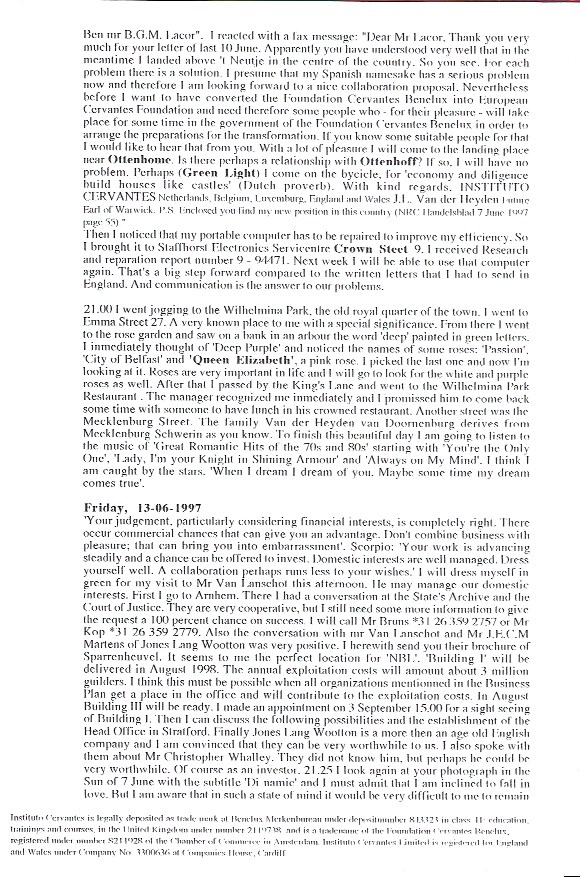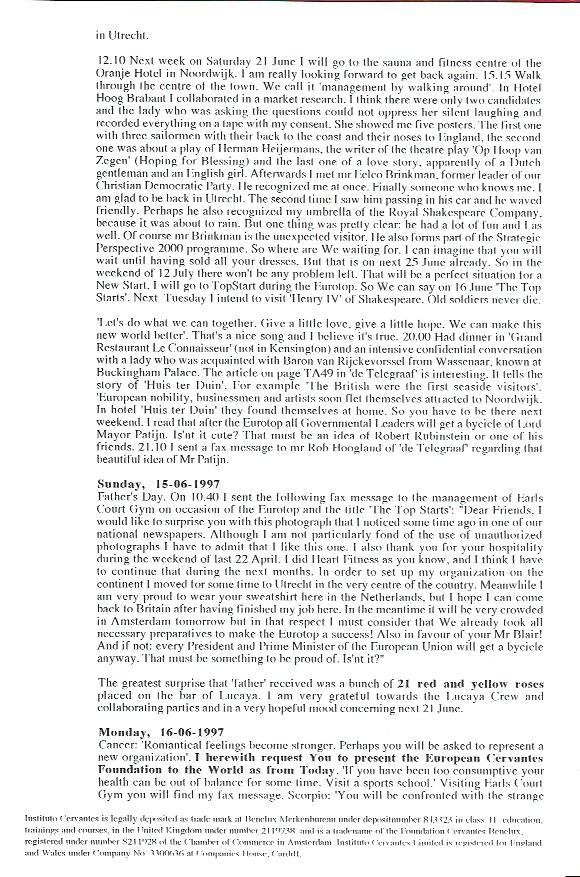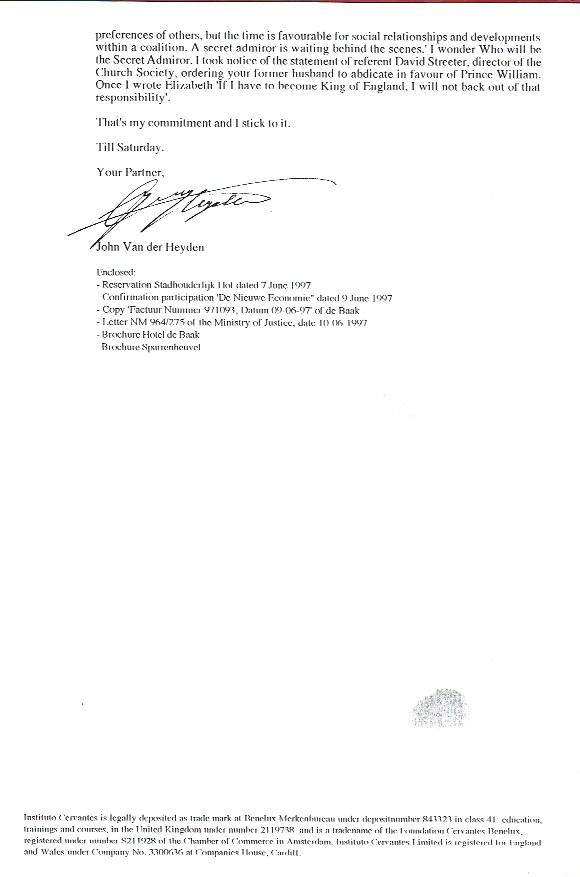 1998 Wereldkampioenschap 1999 TH-ZL-50 2001 Baakkring/Cervanteskring (2) 2002 Dagboek 011 (Deel 1) 2003 ¿? Don Quijote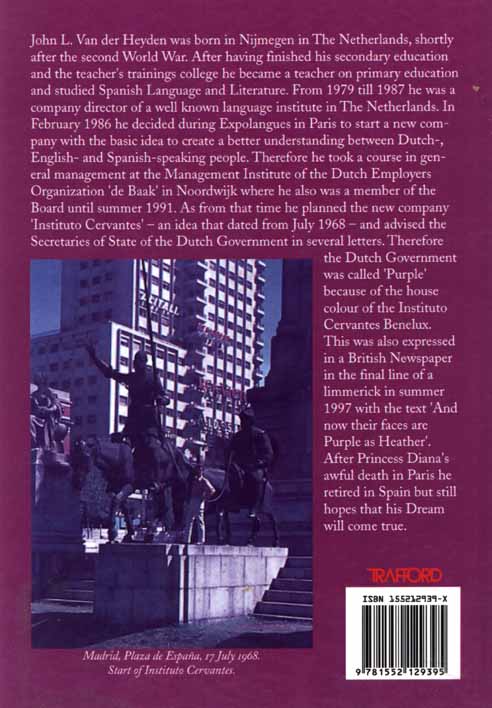 2005 Special event 2006 Terug in De Zevende Hemel 2007 Kennismaking met Doña Isabel Clara Lorda Vidal 2009 Peter Rehwinkel Burgemeester van Groningen 2010 De dames van Bavaria – Earl Charles Spencer, Thom de Graaf en de Oranje dames 2011 75-jarig jubileum van de Waalbrug te Nijmegen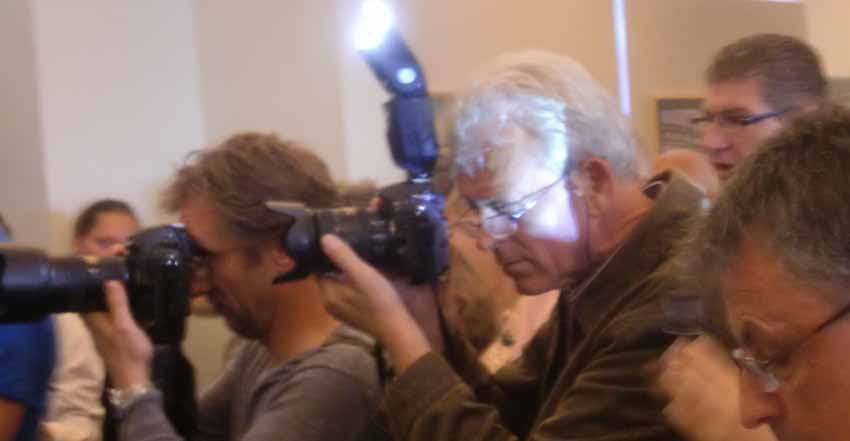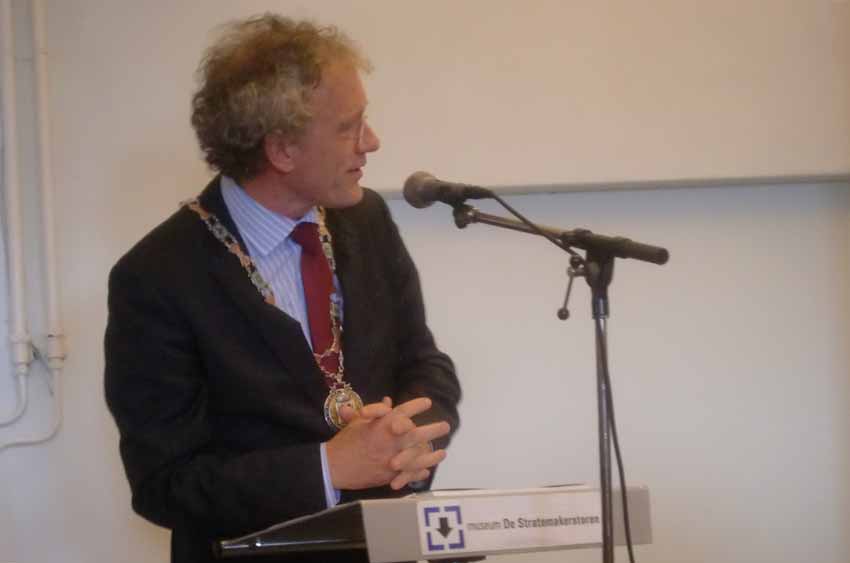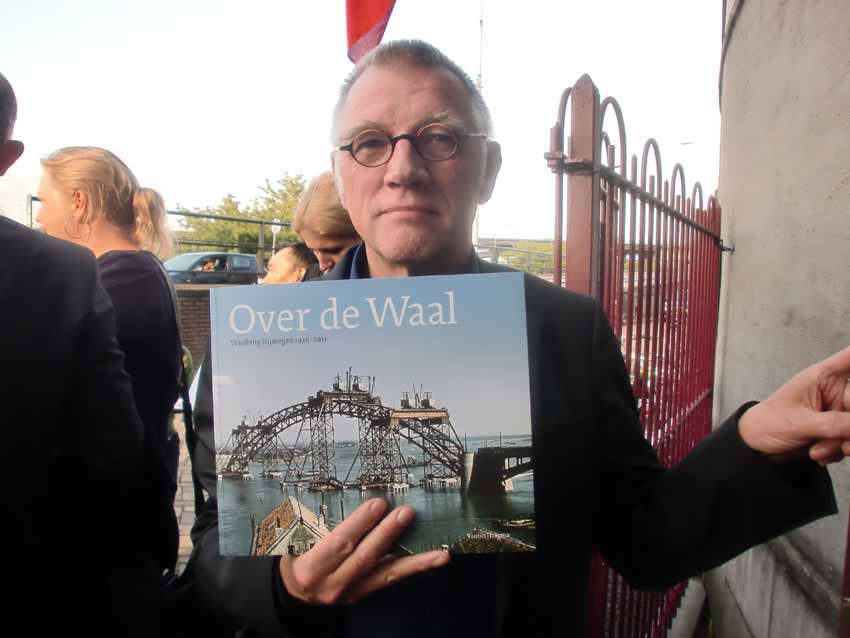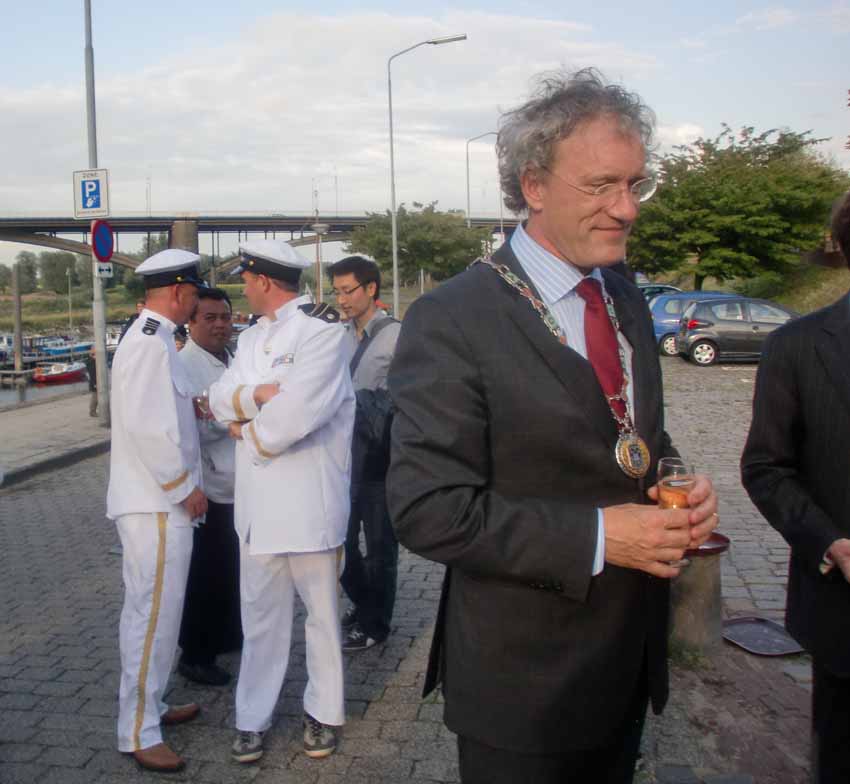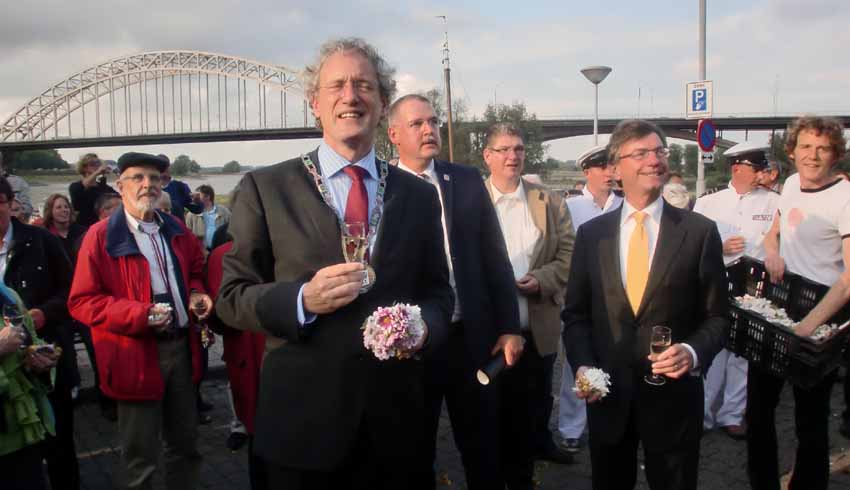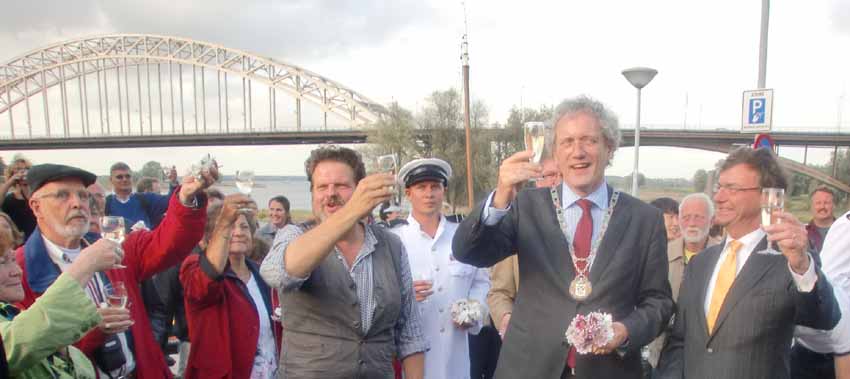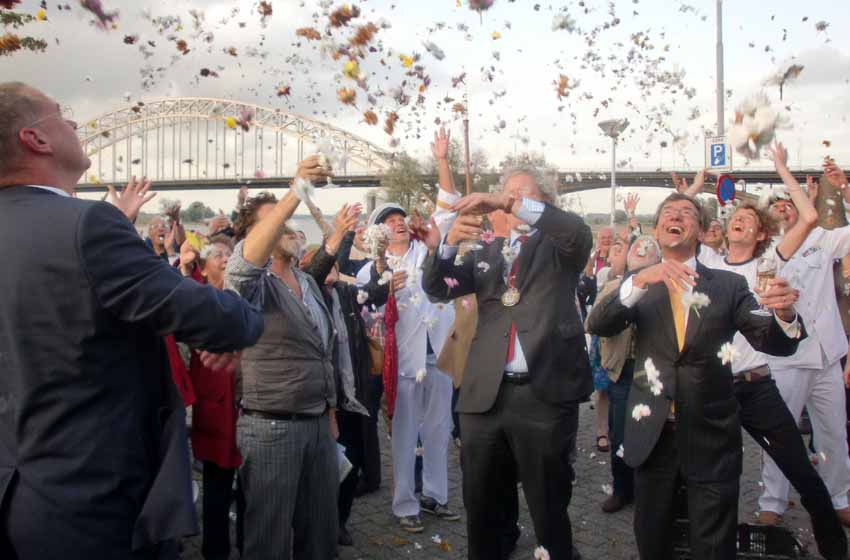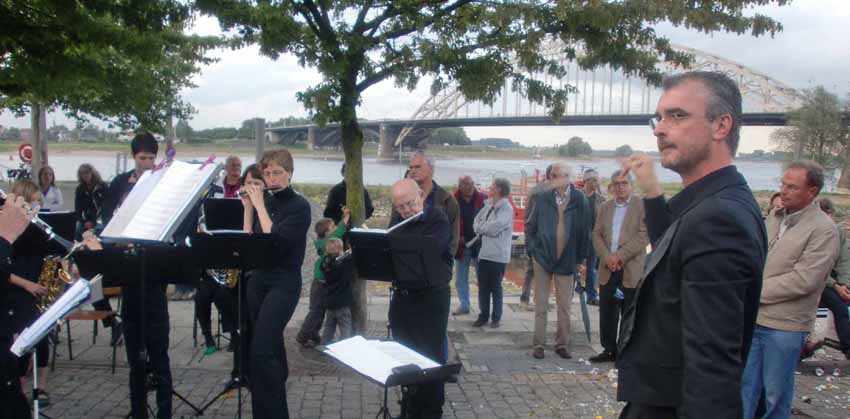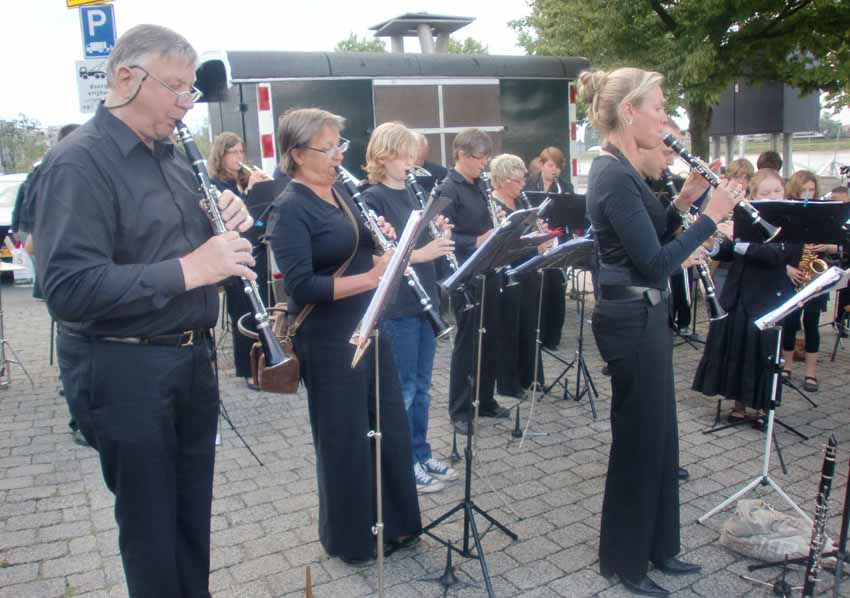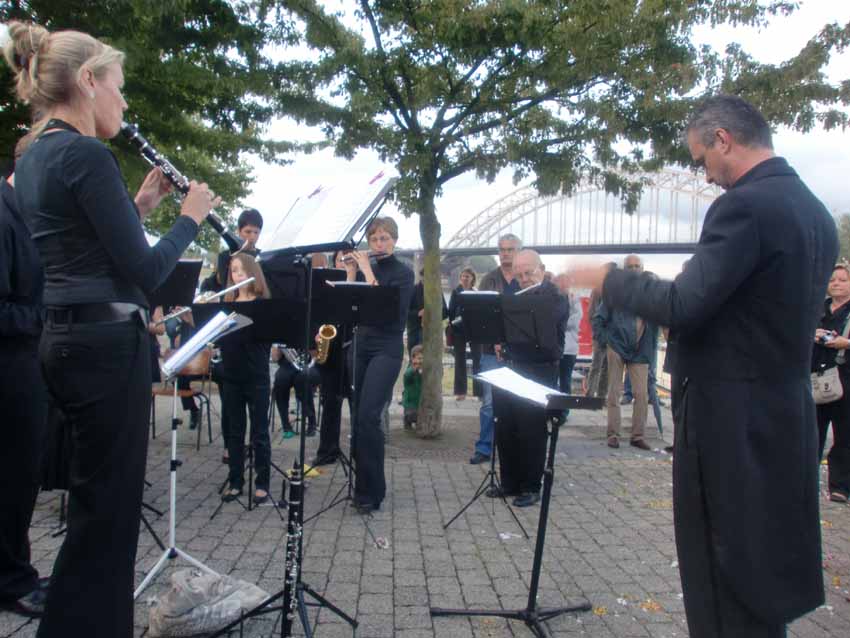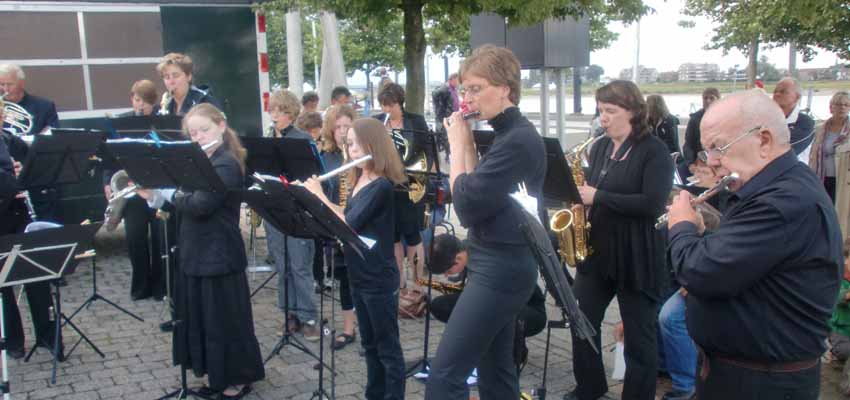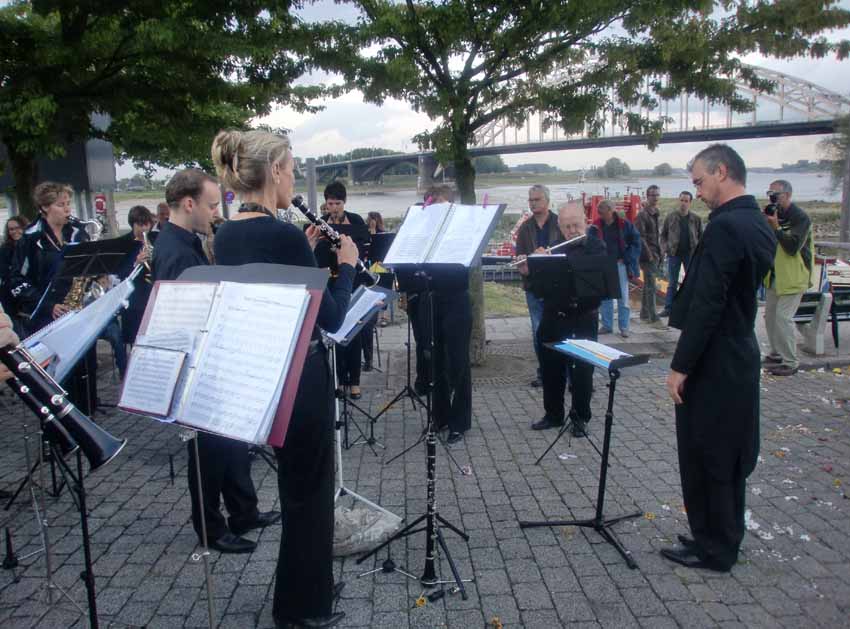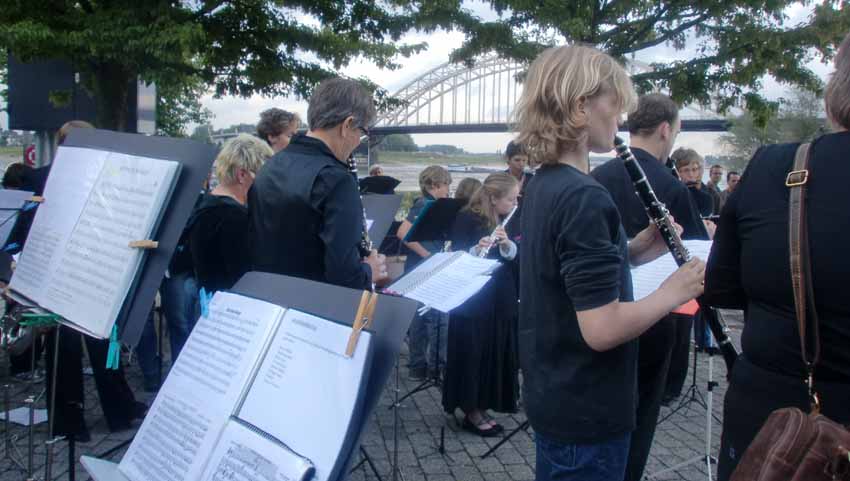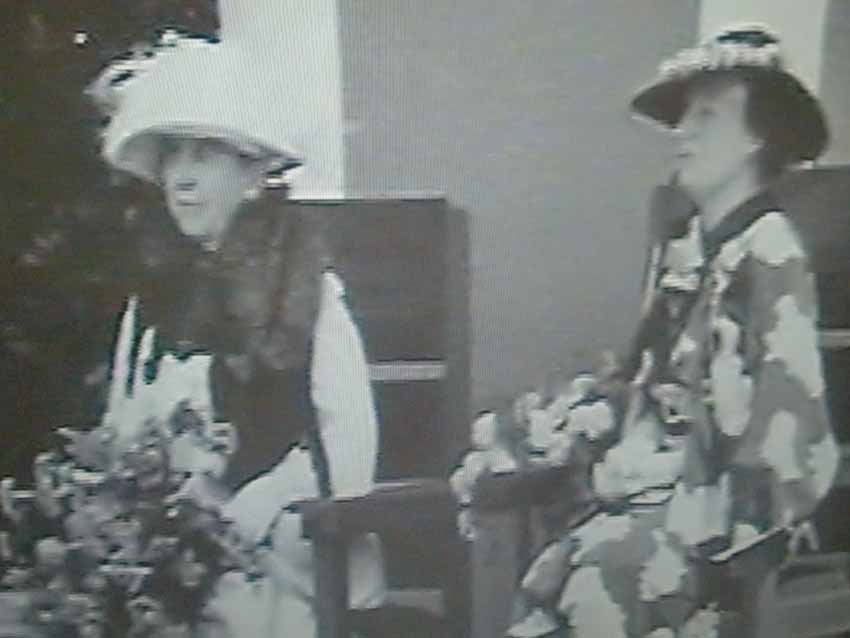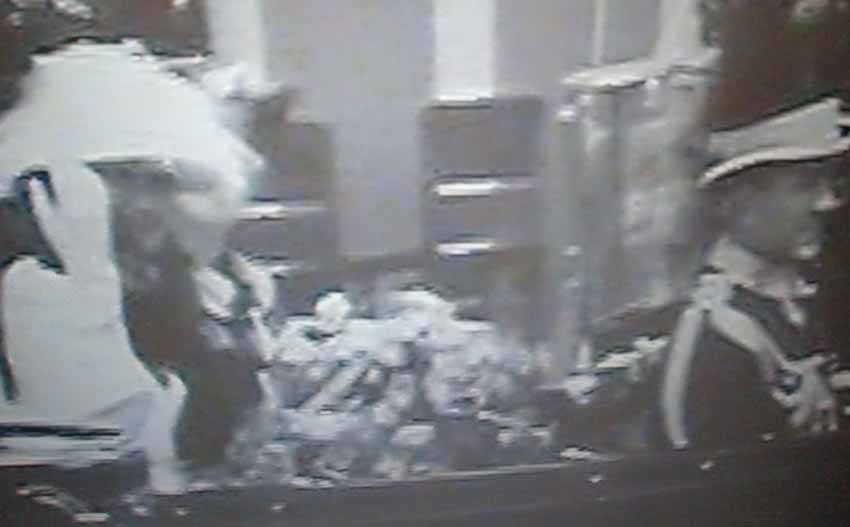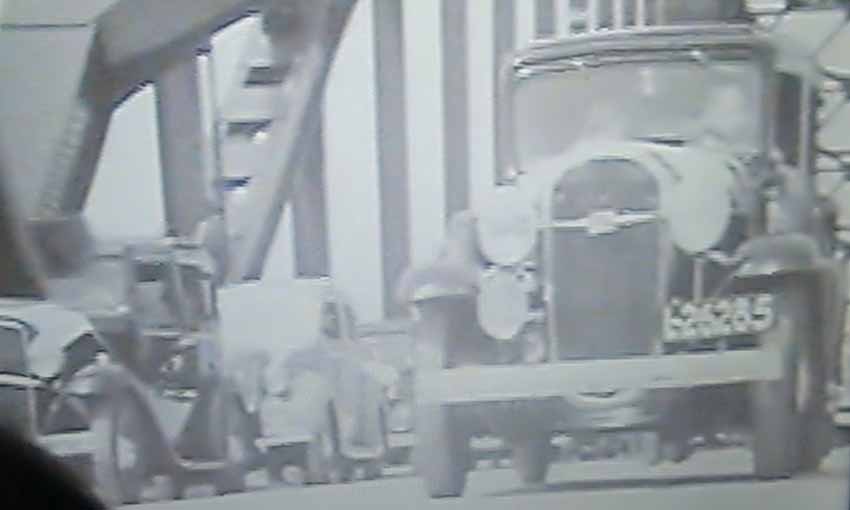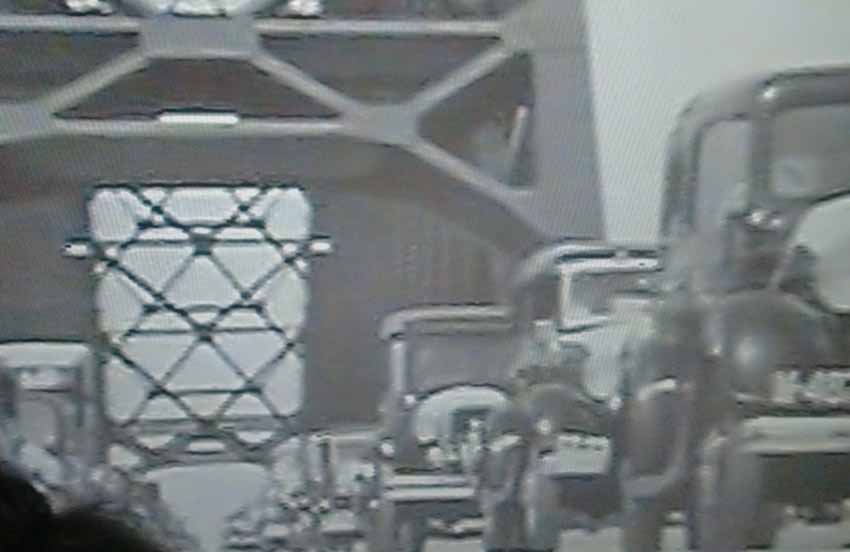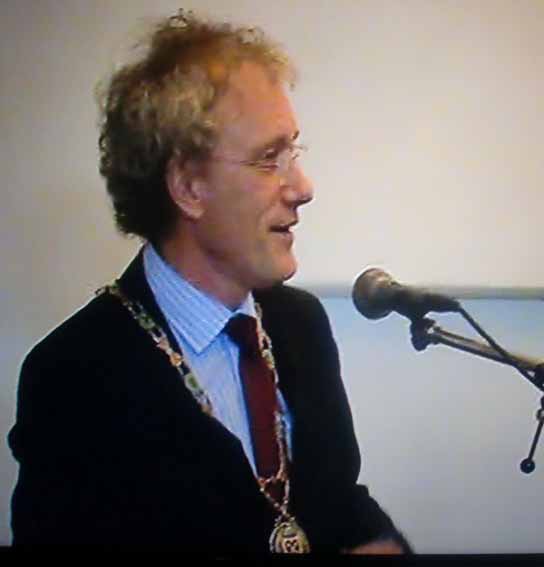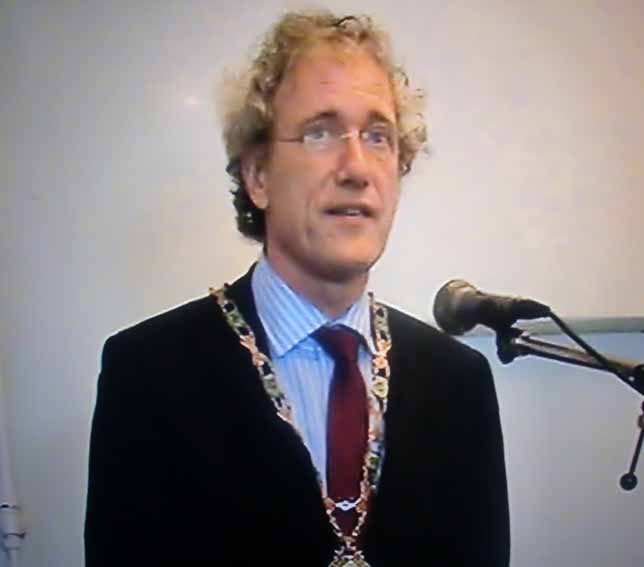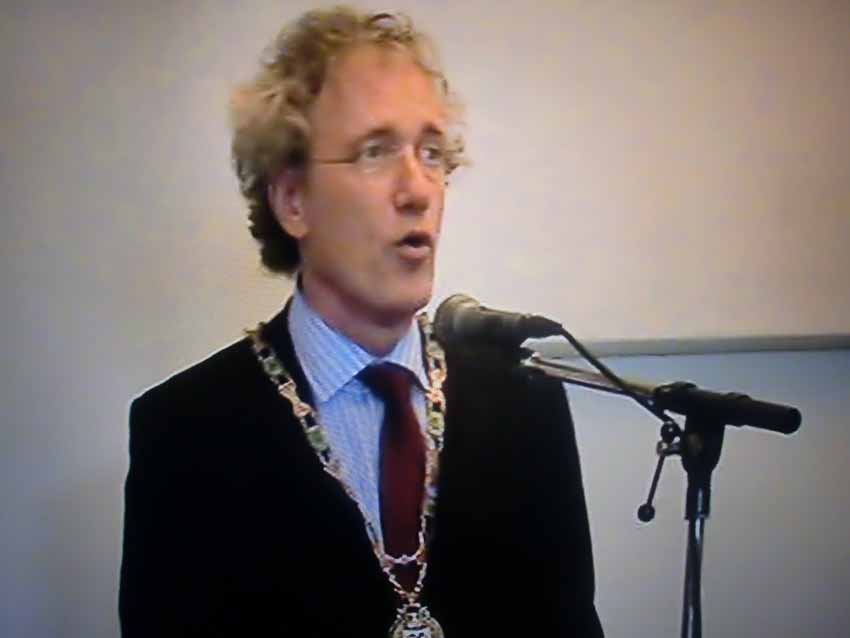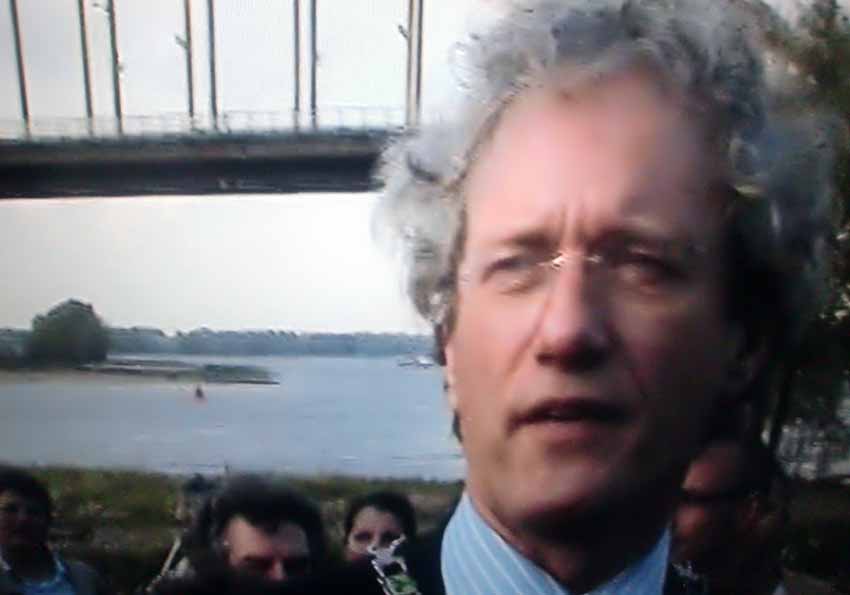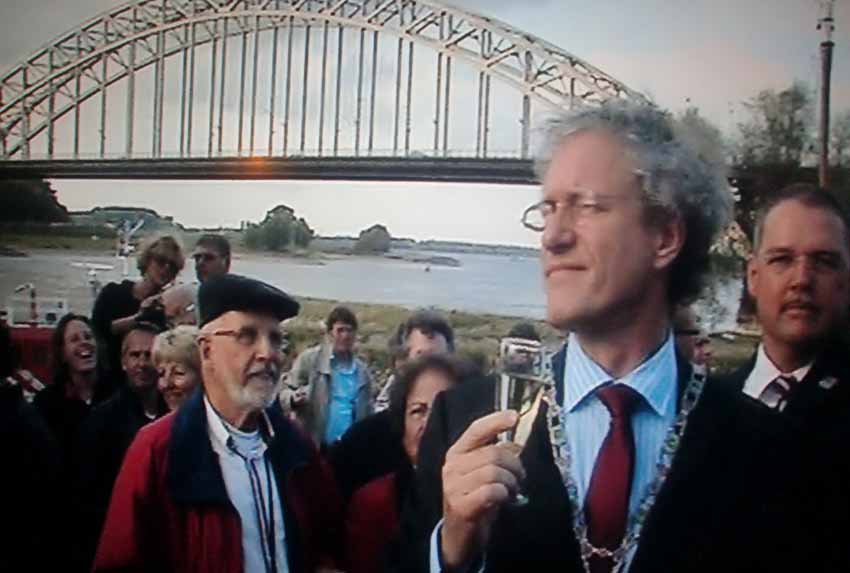 2012 Kerkelijk huwelijk van Prinses Carolina en Albert Brenninkmeijer in Toscane.
In dit verband vond ik gisteren deze foto van Prinses Irene.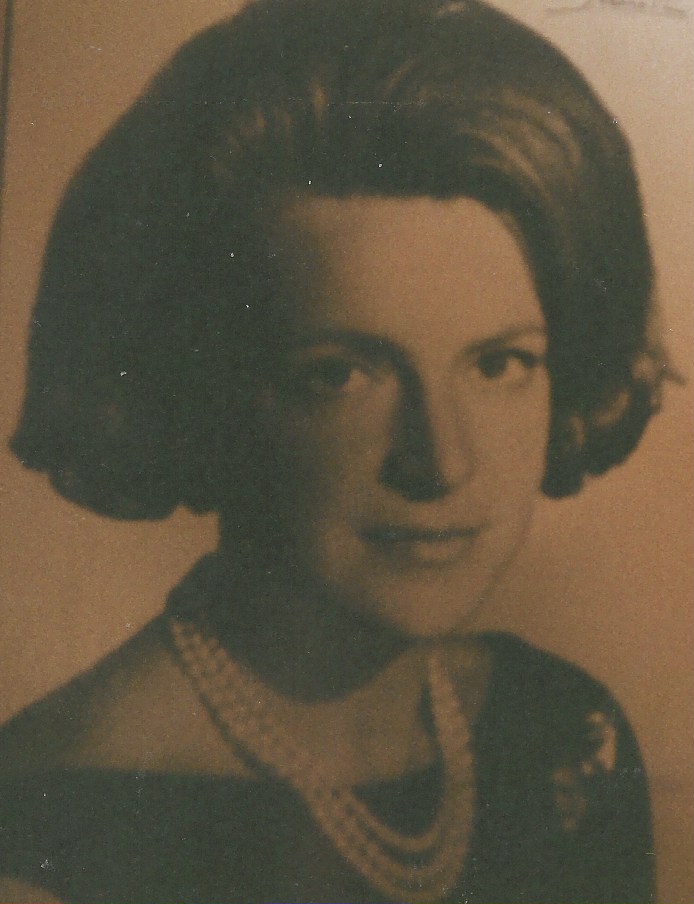 Ik heb deze foto gemaakt tijdens mijn bezoek met de heer Herman de Koning uit Nijmegen aan het Militair Museum Harskamp op 24 maart 2000.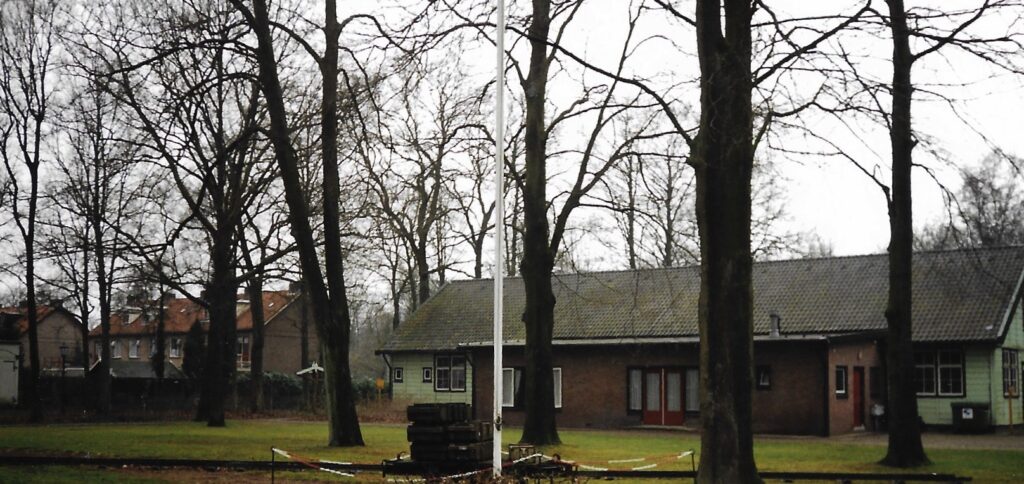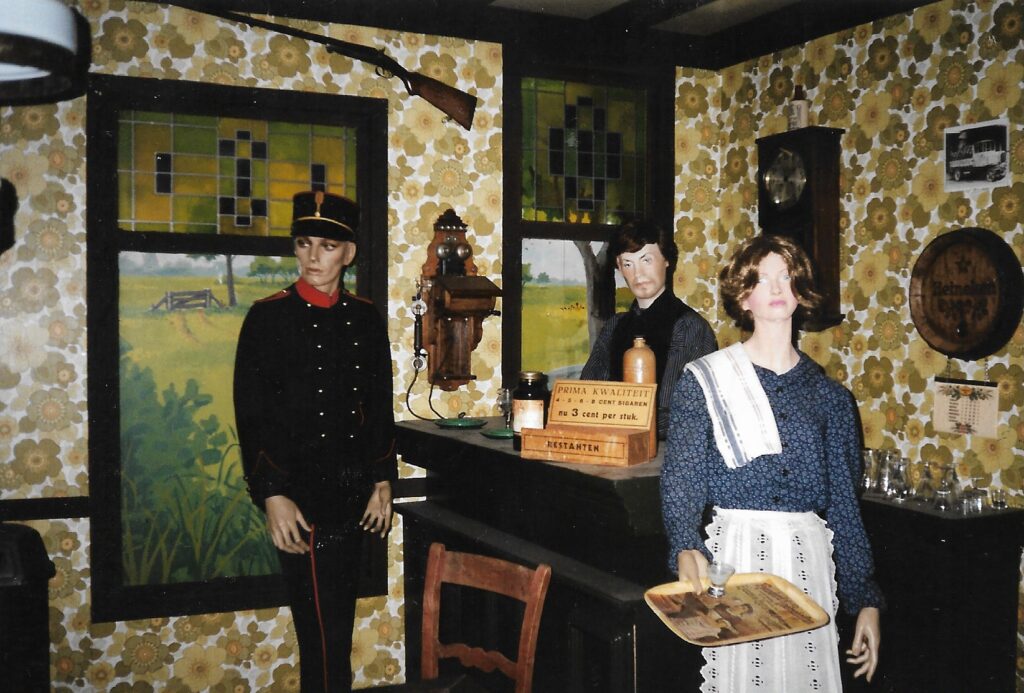 Wij hebben op die dag ook twee keer een bezoek gebracht aan het Kasteel Zypendaal in Arnhem.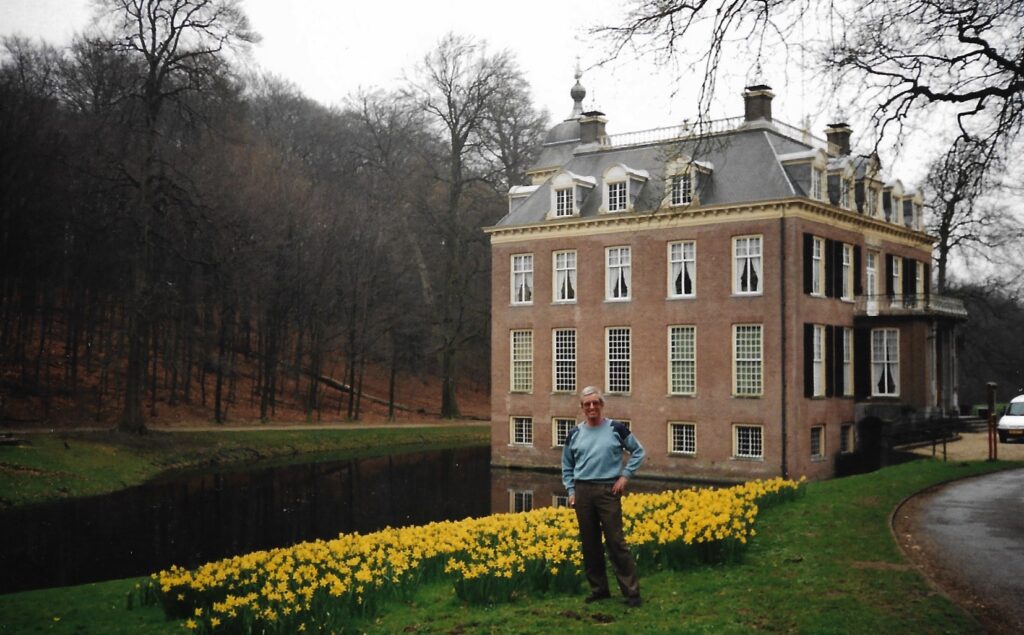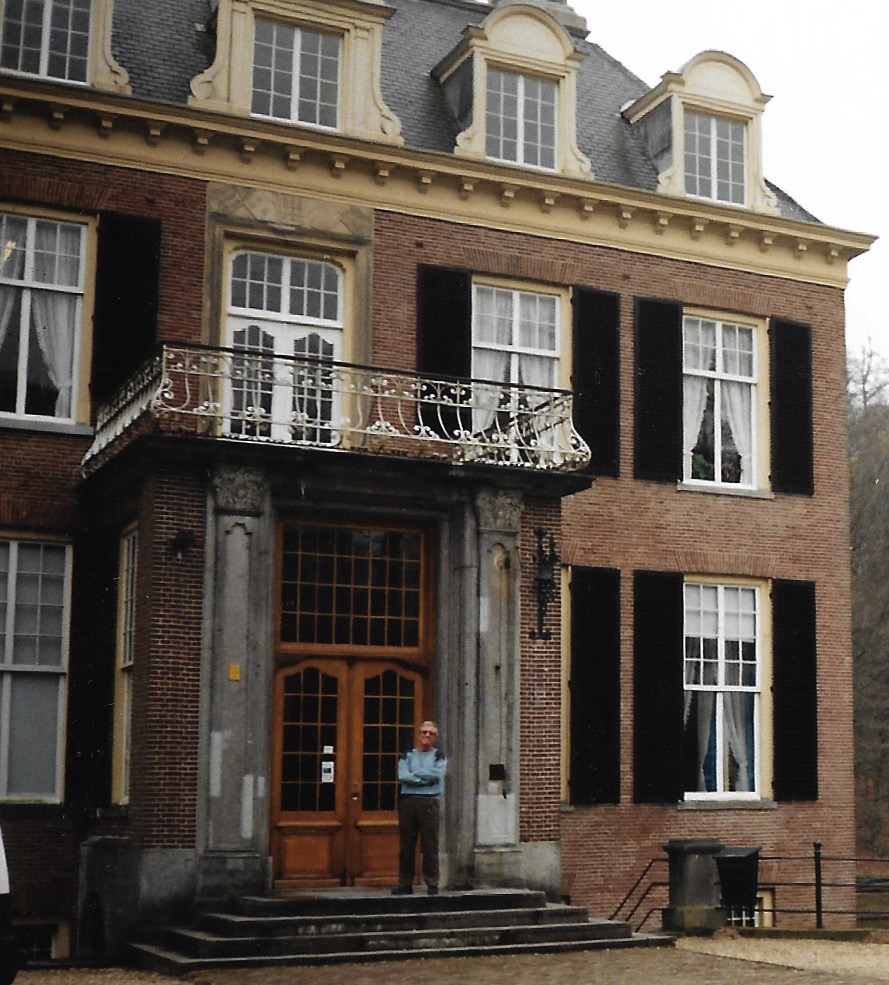 11:39 Ontvangen van Daily Mail Meghan Markle support Prince Harry unveiling Princess Diana's statue Meghan Markle will fly to London to support husband Prince Harry at the unveiling of Princess Diana's statue because family relations have 'worsened' since Prince Philip's funeral, a source claims. Meghan Markle, 39, will fly to London for Diana statue unveiling, a source claims. Duchess of Sussex will reportedly support husband Prince Harry at the event. Family relations have 'gotten worse' in recent months, a source tells Radar. Harry is scheduled to attend alongside the Duke and Duchess of Cambridge. By Stephanie Linning For Mailonline. Published: 10:25 BST, 16 June 2021 | Updated: 10:33 BST, 16 June 2021
Meghan Markle will fly out to London to support Prince Harry at the unveiling of the new Princess Diana statue at Kensington Palace, it has been reported. The Duchess of Sussex, 39, wants to be there as her husband comes face-to-face with his family for the first time since the Duke of Edinburgh's funeral in April, a source told Radar Online. In the weeks since, Harry has given an explosive series of interviews in which he accused the Queen of handing down 'genetic pain and suffering' and blamed his family for his mental anguish. It has reportedly led to relations getting 'worse not better'. The source said: 'Meghan knows how hard it was to attend his grandfather's funeral alone and doesn't want that to happen again. 'Harry was given the cold shoulder by most of his relatives, with several refusing to talk to him or even make eye contact. 'Since the funeral things have got worse, not better, so you can only imagine how he will be treated at the big event on July 1.' The source claimed Meghan and Harry could bring two-year-old son Archie to the UK but plan to leave newborn daughter Lilibet Diana – named after her great-grandmother the Queen and grandmother Diana – at home. Prince Harry and Prince William will reunite to unveil the statue in their mother's honour on July 1, what would have been her 60th birthday. The statue is set to be placed and unveiled in the princess' favourite spot on Kensington Palace's grounds, in the Sunken Gardens. The insider also said the Queen would be delighted to see her grandsons standing together with their wives. The Queen has reportedly invited Prince Harry for lunch at Windsor Castle during his visit. 'It's a typically magnanimous gesture by Her Majesty,' a courtier told Richard Eden. 'The lunch will be a chance for them to talk things through.'It would be the first time that Harry has had a tete-a-tete with his grandmother since he and Meghan announced that they were quitting Britain more than a year ago. After the rancour of the Sandringham summit and tense 'Megxit' negotiations, she hosted an informal Sunday lunch for Harry in March 2020 — a month before he and Meghan formally stepped down as working members of the Royal Family. They ate in the Queen's dining room in her Windsor Castle apartment. When Harry attended the funeral of his grandfather, Prince Philip, he spoke to the Queen only outdoors with other members of the Royal Family. They will certainly have much to discuss. In his and Meghan's now infamous interview with Oprah Winfrey, they made a string of distressing claims about the Royal Family and accused an unnamed royal of racism. In a string of public appearances since, Harry has blamed his family for his mental anguish and said just the thought of flying back to London was enough to fill him with dread. The Queen, by contrast, has made clear that Harry and Meghan will be 'much loved family members'. A Buckingham Palace spokesman declined to comment.
In dit verband memoreer ik tevens mijn bericht van VRIJDAG 25 OKTOBER 2019 09:40 BEELDEN VAN THE SUNKEN GARDEN Na verzending van DONDERDAG 24 OKTOBER 2019 20:25 HET LICHT NOGMAALS OP HENLEY-ON-THAMES EN MIJN DOCUMENTEN D.D. 26 OKTOBER VANAF 5 JANUARI 1991 zag ik deze beelden van The sunken garden. Het roept herinneringen bij mij op van mijn bezoek aan Kensington Palace op 18 augustus 1997. Het doet mij deugd dat er mensen zijn die mijn wandeling door Kensington Gardens en Hyde Park op 18 april 1997 hebben nagebootst. In dit verband verneem ik dat de eerstkomende inloopborrel van de Nederlandse Club Costa del Sol niet op 1 november wordt gehouden maar op 8 november. De vooravond dus van mijn 72ste verjaardag. Dat roept weer herinneringen op aan mijn 66ste verjaardag in Aracena op 8 en 9 november 2013 tijdens onze excursie naar Huelva en Río Tinto onder leiding van Ankie Dobbelman met als hoogtepunt ons bezoek aan het klooster La Rábida waar Christoffel Columbus verbleef voordat hij naar Amerika vertrok. Daar heb ik nog mooie videobeelden van. Wellicht een leuke gelegenheid om die op vrijdag 8 november in Valparaíso te vertonen. Bij leven en welzijn.
Ik werd ook verbonden met Royal Ascot Sophie Wessex leads Royal Family arrivals A royal day out! Sophie Wessex leads the glamour in a statement hat as she and Prince Edward join Princess Anne and Prince Charles for a second day of fun at Ascot. Sophie Wessex, Prince Edward and Princess Anne led the royal arrivals on day two of Royal Ascot. They were joined by Prince Charles and the Duchess of Cornwall, who cut an elegant figure. 12,000 revellers have been given tickets for each day of the five-day race meet as part of a pilot scheme. By Stephanie Linning For Mailonline Published: 13:24 BST, 16 June 2021 | Updated: 16:11 BST, 16 June 2021
Sophie Wessex stood out from the crowd in a fabulous feathered hat as she led the royal arrivals on the second day of Royal Ascot. The Countess of Wessex, 56, joined husband Prince Edward, 57, Princess Anne, 70, and Prince Charles and the Duchess of Cornwall for a second day of fun at the Berkshire racing festival. Sophie cut an elegant figure in an A-line midi skirt printed with large purple flowers, which she paired with a simple white blouse, pink pumps and a purple snakeskin-effect clutch bag. The outing came hours after she spoke about the 'giant-sized hole' left by Prince Philip's death in a new BBC interview. Meanwhile the Duchess of Cornwall opted for a classic cream ensemble, finished with a wide-brimmed hat. Princess Anne brought a splash of colour to proceedings in an emerald green dress, which she accessorised with an off-white hat, heeled pumps and a pair of gloves. The royals are joined by Princess Margaret's son, David Armstrong-Jones, and the Duchess of Cornwall's ex-husband, Andrew Parker-Bowles. The Queen is notably absent from the line-up, having also missed out on the first day of the race meet yesterday. Her racing manager explained Her Majesty is hoping to make an appearance at Ascot later this week. A total of 12,000 revellers have been granted tickets to each day of Royal Ascot as part of a list of pilot events taking place before the possible lifting of all lockdown restrictions next month. Glamorous women put on showstopping displays in bright summer frocks while men looked dapper in top hats and tails as they arrived at the Berkshire racecourse for a day of fun in the sun. As ever, extravagant millinery stole the show and women turned heads in their colourful creations adorned with feathers, jewels and delicate lace. On Monday Boris Johnson announced a four-week delay to 'Freedom Day' – and to the ending of all social distancing measures – but any disappointment looked far from the minds of racegoers as they kicked off the festivities this morning. Princess Anne, Prince Charles, the Duchess of Cornwall, Sophie Wessex, Prince Edward and Zara and Mike Tindall all turned out for the start of Royal Ascot yesterday. One notable exception to the royal line-up was the Queen, 95, but Prince Charles and the Duchess of Cornwall were spotted taking a keen interest in the races as her horse King's Lynn took part in the King's Stand Stakes -finishing in seventh place. Camilla looked animated as she clutched her racing programme in the royal box, while discussing the action with her husband. They were joined by Mike and Zara Tindall making their first public appearance since the birth of their son Lucas in March, Princess Anne, Prince Edward and Sophie Wessex at the Berkshire racecourse for the annual family event. The Queen missed Royal Ascot for only the second time in 69 years. Her Majesty's racing manager confirmed the monarch would not be attending yesterday but is hoping to make it later in the week depending on 'how things go'. However he said the experience would be different for the monarch, adding: 'In the past, she would have gone and looked at horses in the paddock, even though they weren't hers because she is so fascinated in the breed so she'd want go and look at the stallion prospects of the future.' John continued: Every race that takes place every day of the week, the Queen will certainly read the Racing Post every morning, look at the breeding of all the winners the day before, and see that these stallions that she uses will be potential horses for her own mares. 'It's a deep fascination, a very broad escapism for all the other things that the Queen has to deal with in her life.' The Queen has a number of runners at the Berkshire racecourse, with Mr Warren tipping Tactical in the Jersey Stakes on Saturday as a potential winner. Last year – when Ascot was held behind closed doors – was the first time the Queen had missed it in her entire reign.
Ik heb Sophie Wessex ofwel Sophie Rhys-Jones onder meer vermeld in Europese ontwikkelingen – De Heyden of Waarsegger – Edinburgh Castleand Thirlestane afscheid van the borderland in The Buccleuch Arms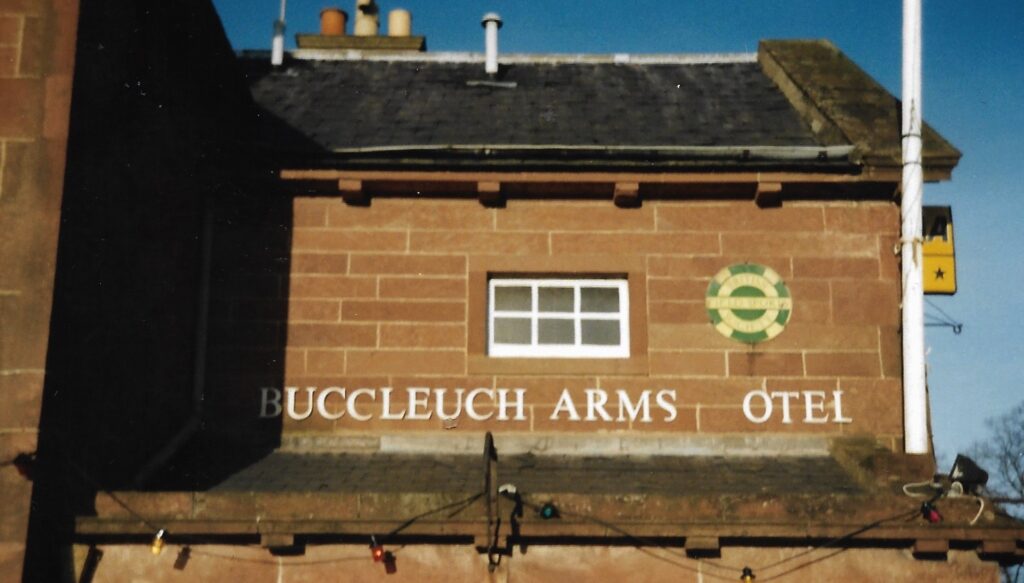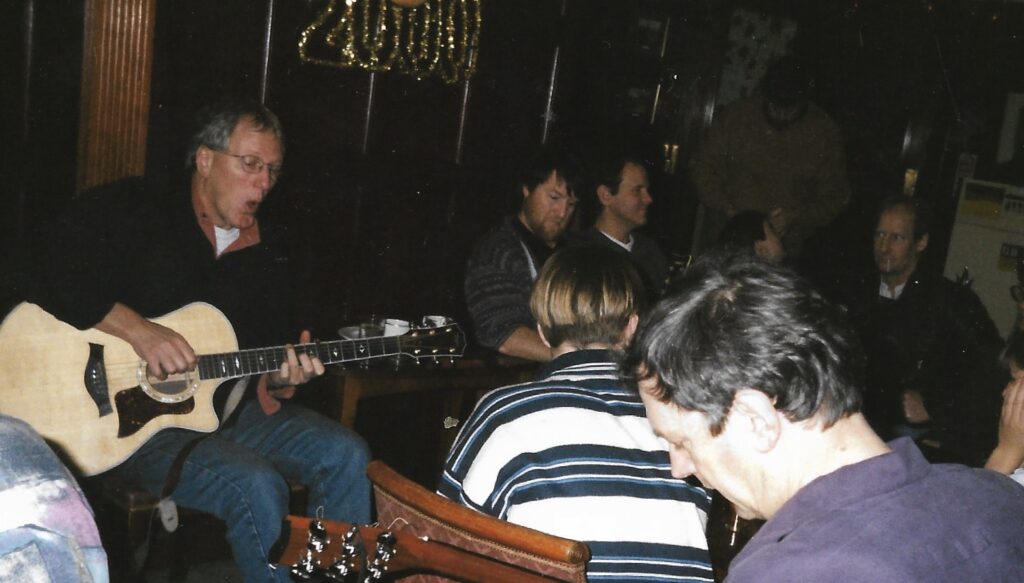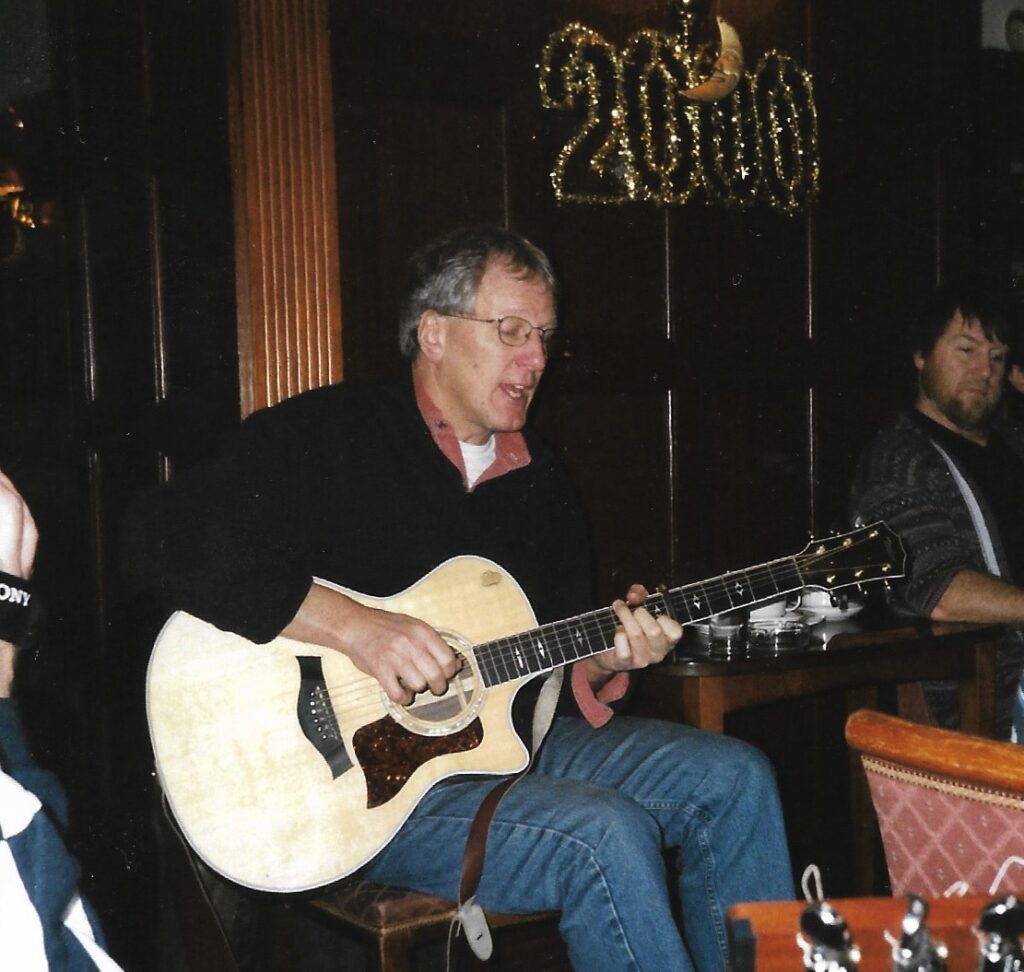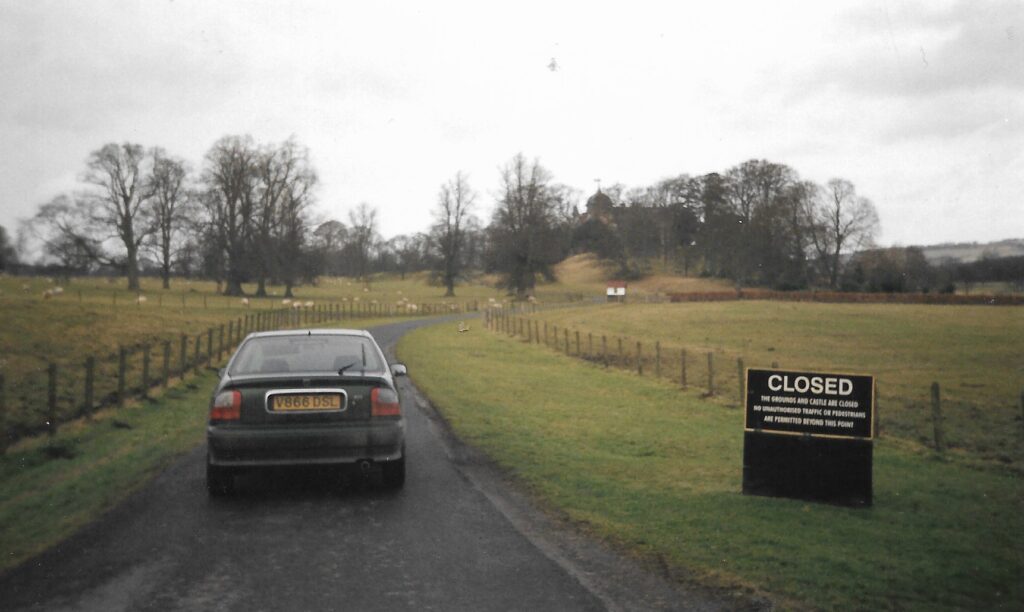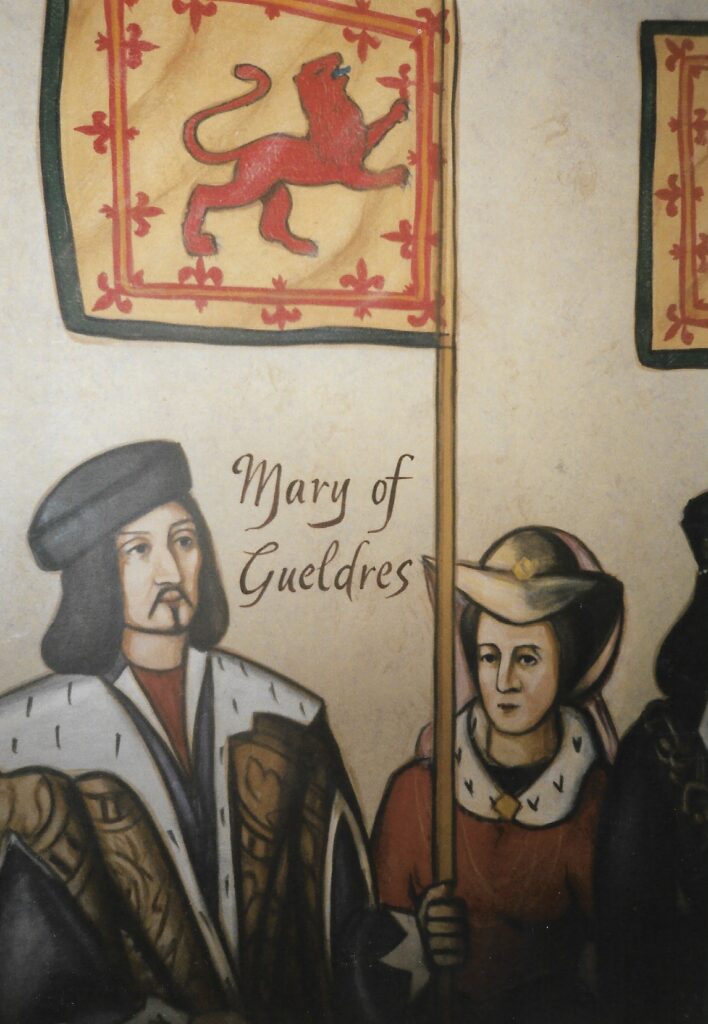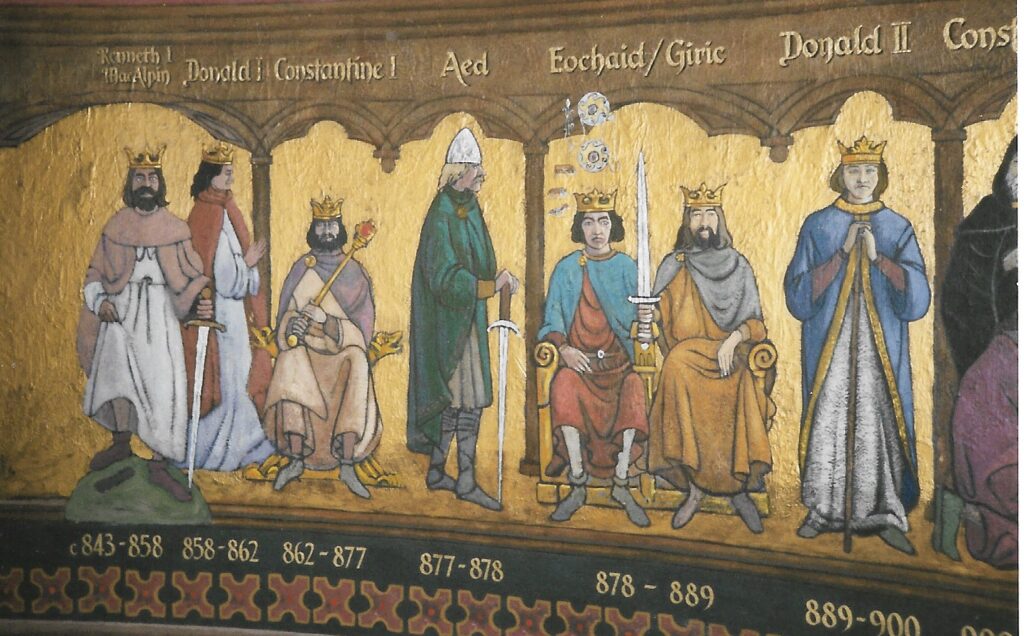 Prinses Sophie beëindigt PR-werkzaamheden – Stichting Wereldouders (1) – Vordering op Vitesse –  Driemaal is scheepsrecht – Shakespeare en Cervantes – Van de Zevende naar de Achtste Hemel – Verhalen van de Number One – Mijn collega's van de Vereniging Docenten Spaans in Nederland en Veertiende verjaardag van mijn eerste bezoek aan St James's Palace.
22:18 Mijn keuze voor vanavond: Pollo al ajillo.