Aansluitend aan mijn bericht VEERTIGSTE TROUWDAG VAN CHARLES EN DIANA, CUARTO DÍA LV CONGRESO INTERNACIONAL PRIMER CONGRESO VIRTUAL, MIJN VERBINDENDE ELEMENTEN D.D. 29 JULI VANAF 1995, VIDEOFRAGMENTEN OP DEZE DATUM EN HET LICHT OP DE BAAK memoreer ik mijn verbindende elementen d.d. 30 juli vanaf 1995 tot en met 2012: 1995 Baltasar Garzón 1996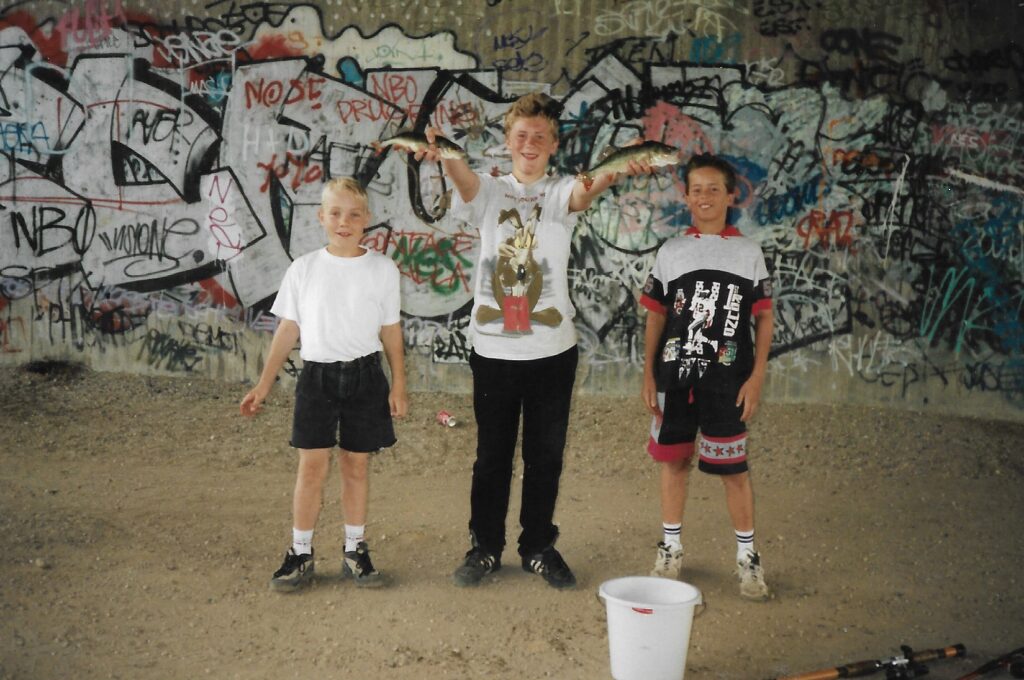 1997 Letter to Professor Knol – Faxbericht Beleidsplan (2) – Brief Beleidsplan (2) – Voortgangsrapportage 1998 Foto's Brummen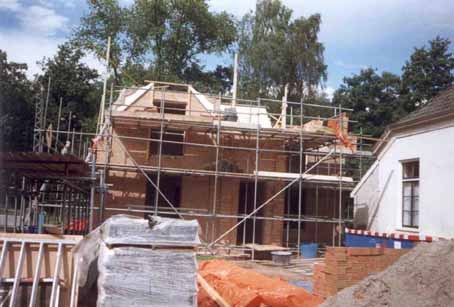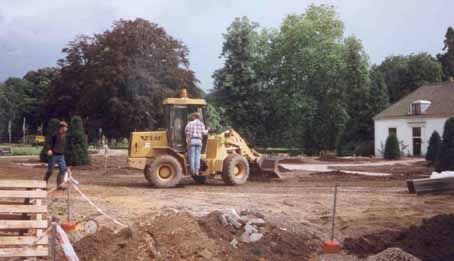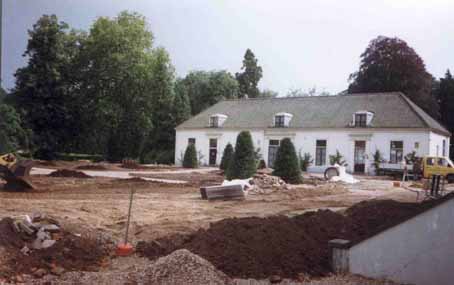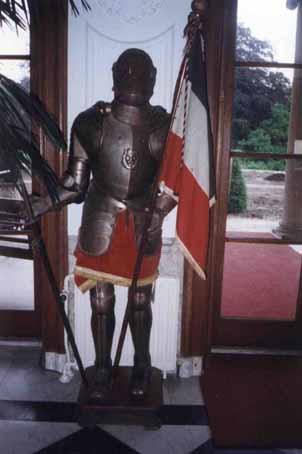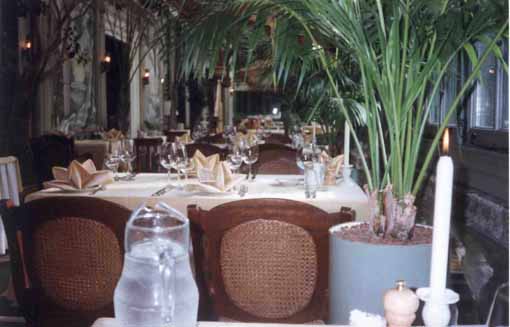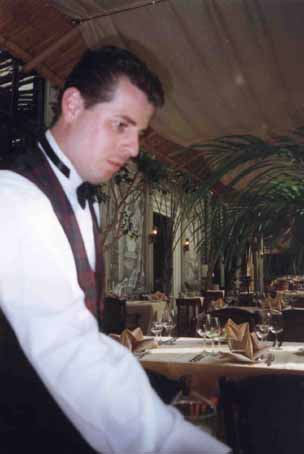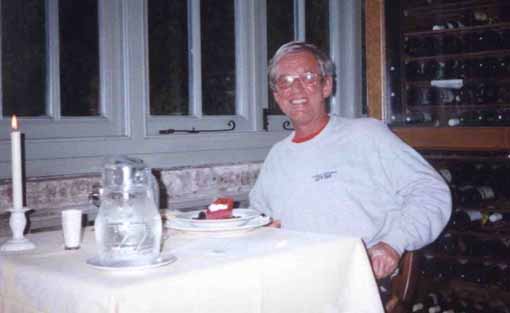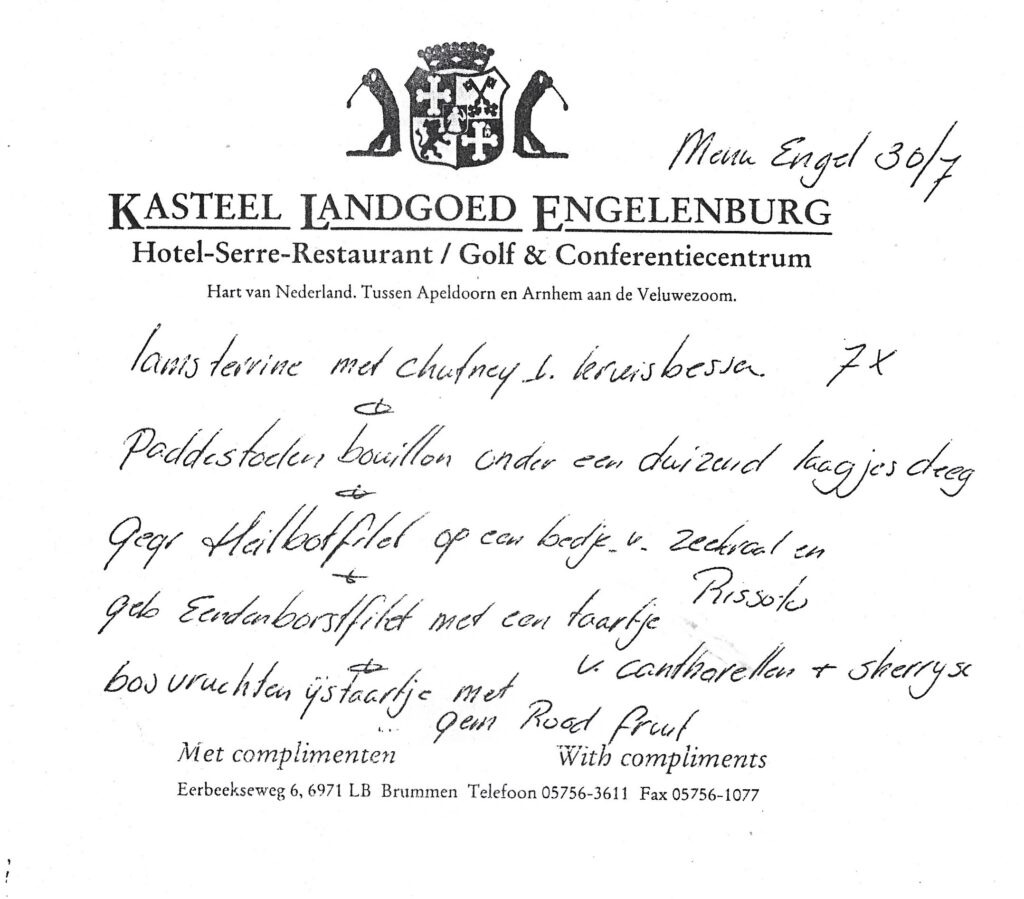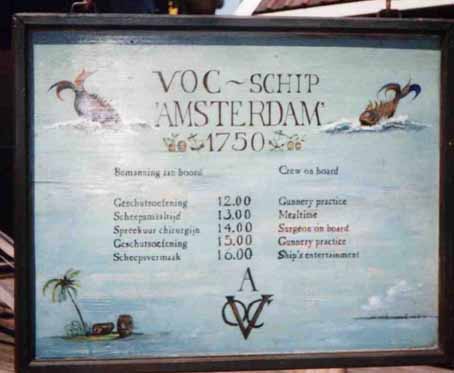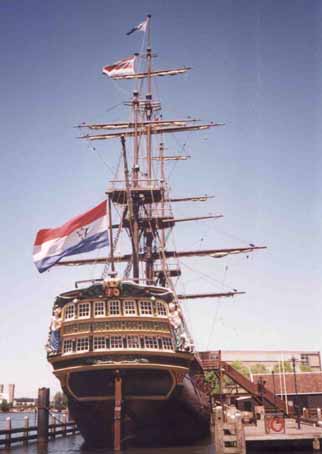 2002 20020730 Nájera 2003 De Horsten wellicht dicht voor publiek 2004 Segovia: Acta de la Asamblea General de la Asociación Europea de Profesores de Español 2005 Uitwisseling van uitgangspunten van beleid met Don César Antonio Molina tussen het Instituto Cervantes Benelux en het Instituto Cervantes de España 2007Santander: Universidad Internacional Menéndez y Pelayo 2008 Excursie naar San Lorenzo de El Escorial en Ávila 2009 Mi Buenos Aires querido – 20090730 Mi Buenos Aires querido reportaje audiovisual del último Coloquio Internacional de la AEPE en la capital de Argentina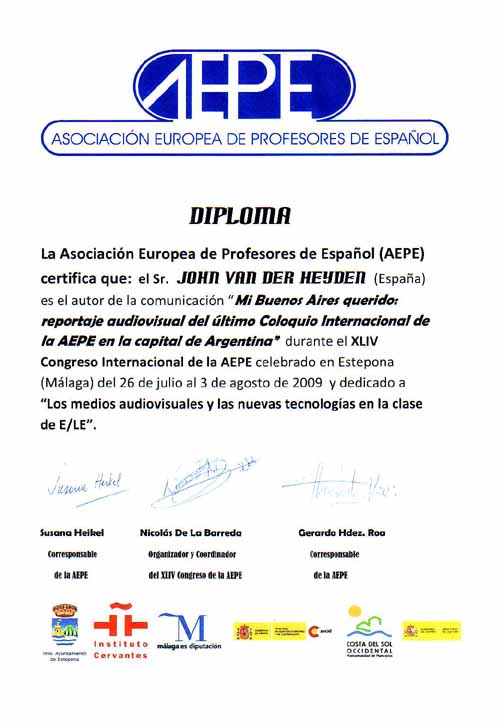 2010 Sluiting van het 45ste internationale congres van de Asociación Europea de Profesores de Español in La Coruña en banket in het Hotel Hesperia 2011 Cuenca-Torremolinos 2012 Pasta met Gerookte Zalm 2016 Het huwelijk van Daniel en Mary in Palencia
Ontvangen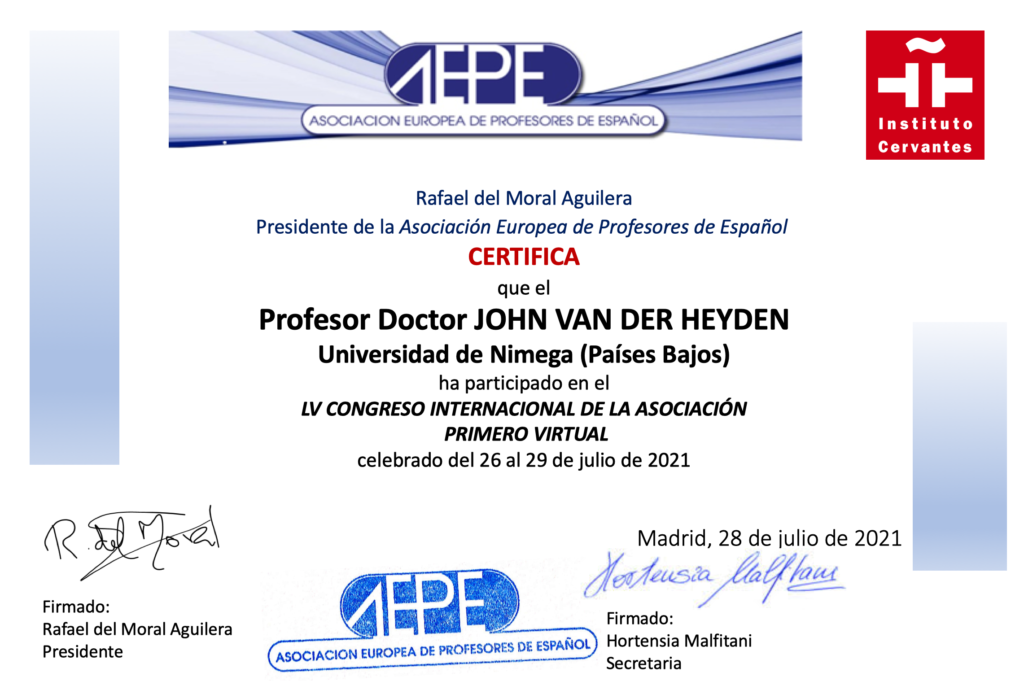 En "Op zoek naar een doorbraak. 12:24 (22 minuten geleden) aan mij Beste John, Hartelijk dank voor je e-mail aan D66. De ontwikkelingen rondom de formatie hebben begrijpelijkerwijs tot veel vragen geleid. Het is ons daardoor niet gelukt om je bericht eerder te beantwoorden. Excuses daarvoor. Jouw input stellen wij uiteraard zeer op prijs en nemen we mee in onze overwegingen. Inmiddels zijn er al weer veel nieuwe ontwikkelingen geweest. Alles over het formatieproces en de inbreng van D66 vindt u op deze pagina http://d66.nl/formatie . Mocht je na het lezen van deze pagina nog verdere vragen hebben, horen wij dat natuurlijk graag. Je kunt dan reageren op deze mail. Met vriendelijke groet, Floor van der Velde Publieksvoorlichter Tweede Kamerfractie D66 Postbus 20018, 2500 EA Den Haag"
15:48 Fergie says Diana would be 'so proud' of Harry and Meghan whos hould'nt be judged By Jennifer Smith For Dailymail.com Sarah Ferguson said on Friday that Princess Diana would be 'so proud' of Harry and Meghan, who she thinks shouldn't be judged based on 'race, creed, color or any other denomination'. She went on to say that she and Diana had it 'tough' with the British media in their day, and that she is now 'finding her voice' with her novel – Her Heart for a Compass: A Novel. It is about a 'rebel' royal in 1895."
Ik denk hierbij terug aan het gesprek dat ik op 28 november 1997 met haar toenmalige vriendin Lynne Dawson uit Yorkshire heb gevoerd in de pauze van Prinses Diana ´Concert for Life' in de Pieterskerk in Leiden en vraag mij af of zij met dat kompas niet duidt op het jaar 1995 en het kompas van Frigiliana. Een vergissing is menselijk. Maar een verschil van honderd jaar is wel een beetje veel.
16.44 In dit verband ontving ik The Crown series 5 FIRST LOOK: Imelda Staunton transforms into an ageing Queen Elizabeth II as she begins filming for Netflix drama after replacing Olivia Colman in the in the role By Niomi Harris and Lydia Spencer-elliott and Ciara Farmer For Mailonline "Published: 15:23 BST, 30 July 2021 | Updated: 15:42 BST, 30 July 2021 The very first image of Imelda Staunton in character as Queen Elizabeth II in series 5 of The Crown has been revealed on Friday. The Netflix show took to Twitter to upload a snap of the actress, 65, dressed as the monarch as she prepares to take over the regal role from current Queen actress Olivia Colman. Alongside the image, The Crown's official Twitter account simply wrote: 'An early glimpse of our new Queen Elizabeth II, Imelda Staunton.' Lesley Manville, 64, is set to star as Princess Margaret, who was played by Helena Bonham Carter previously. Jonathan Pryce, 73, will take over the role of Prince Philip. Filming on series 5 will involve following strict Covid rules, however the UK is hoping to ease restrictions throughout the summer with some measures already changing. The final two series of The Crown will cover the Royal Family's history throughout the 1990s and into 2003, however it is not yet known which moments will be seen. There are several poignant moments which could be used, including the Queen making a speech on her 40th anniversary of her accession in 1992, in which she called the year an 'annus horriblis'. (As far as I can remember was that the year 1993) She was referring to the breakdown of three of her children's marriages; Prince Andrew, Princess Anne's and Prince Charles divorce from Princess Diana . Other notable events during the time period included a fire at Windsor Castle, her golden wedding anniversary in 1997, and the deaths of Princess Margaret, the Queen Mother and the Princess of Wales. Speaking about joining the hit show, Imelda admitted she is 'frightened' to take on the Queen Elizabeth role in The Crown. The 65-year-old actress is following on from Claire Foy and Olivia Colman, but says she has an 'extra challenge' playing a recent version as it will be fresh in the audiences mind. Speaking to The Sun, Imelda said: 'When Claire was in the first series, to all of us that felt like history. Then following on from that with Olivia, again it seems like history. 'Now we start in 1991 playing someone much more recent. That's the extra challenge I have, people saying, "Oh, I don't think she's like that at all"'. Many members of the series four cast have also joked that they won't be giving any advice to their successors. Many members of the series four cast have also joked that they won't be giving any advice to their successors. Oscar-winning actress Olivia said recently: 'I haven't spoken to Imelda and I wouldn't dare offer any advice about playing the Queen. 'Imelda is extraordinary and she's going to do it all much better than me. I can't wait to watch what she does.' While Josh, who won a Golden Globe for his portrayal of Charles, also appeared to confirm his successor is The Affair star Dominic West – and joked he'd 'laugh him off' if the 51-year-old approached him for advice in an interview with GQ. He said: 'Playing that character has brought me a lot of joy. But it's lovely to come away and go, "Great. Now hand it over to Dominic West" … But if Dominic West came to me asking me for advice, I'd laugh him off. I'd be like, "Dom! You're Dominic West!"' The Crown has covered controversies from Royal affairs to family feuds but it's conveniently going to end in the early 2000s and miss of perhaps some of the most controversial storylines of all. The Royal drama won't be covering Prince Harry's wild years and Megxit because recent events haven't had enough time to 'gain a proper perspective', an executive producer has confirmed. Suzanna Mackie revealed that the Royal drama will come to an end in the early 2000s, when Prince Harry and William were just teenagers, meaning Harry's past behavior will be avoided by the creators. Speaking to Broadcast earlier this month, the producer, 35, claimed the Netflix show's creator Peter Morgan 'simply can't' write another season because recent history hasn't 'had time to gain a proper perspective'. She explained: 'Peter has said it very articulately, that he simply can't write something unless there has been time to gain a proper perspective.' Suzanne also reflected on the fact that Peter likes to leave a decade between The Crown's plot lines and current modern life. She explained: 'I think he's [Peter] always felt 10 years is the minimum amount of time that he can see something in a historical context, to allow him to really understand it. I don't think he'll deviate from that. The executive producer continued: 'We all know these stories, but what Peter does so brilliantly is get underneath that, and understand the landscape in a more nuanced, complex, surprising way.' The Crown insider then explained that if the show's script gets too close to present day events she fears the plot will start to feel contrived. Peter also previously expressed his relief at not having to write about recent events regarding the Riyals. He told T&C: 'The Meghan and Harry story is nowhere near over yet. And I'm happy that I'm never going to write it.' Despite the show's success, Suzanne said she agreed with Peter's decision and thought it was definitely time to move on from the popular show. Reflecting on casting Emma Corrin as Diana, Princess of Wales, in season four, Suzanne claimed it was one of her proudest career highlights. Emma was originally brought to the show to help out while Emerald Fennell ran her lines as Camilla Parker-Bowles. But after the young actress impressed executives at the read-through they gave her a screen test and realised 'that might be Diana'. Executive producer Suzanne Mackie shared earlier this year: 'To be honest, whatever the life of 'The Crown' is after where we are now, I doubt we'll ever go as far into the present day.' Key moments in the Royal Family's history the show will not cover includes Harry's romance with Meghan Markle and the couple's decision to step back as senior Royals. Meghan and Harry rocked the foundations of the Royal Family in 2020 when they announced their shock decision as they 'work to become financially independent'. In an extraordinary statement, the Duke and Duchess of Sussex said they wanted to 'carve out a progressive new role' and 'step back as 'senior' members of the Royal Family'. They said they wanted to balance their time between the UK and North America, 'continuing to honour our duty to the Queen, the Commonwealth, and our patronages'. Since their exit, the couple first moved to Canada before later settling in an £11m mansion in Montecito in Santa Barbara, Los Angeles.
They've since welcomed a daughter Lilibet Diana last month, a baby sister to their son Archie Harrison, two.
But while Harry's life as a loving husband and father will be skipped, his wild partying days will also not be aired, which will no doubt come as a relief to the Duke. Most notably, his 2005 controversy in which the then 20-year-old Prince was widely condemned for wearing a Nazi uniform, complete with swastika armband, to a fancy dress party. Images of Harry, pictured holding a drink and a cigarette caused 'public outrage', with the young Prince forced to issue and apology. His actions sparked angry condemnation from politicians, anti-fascist groups and Jewish human rights organisations. In a statement, he said: 'I'm very sorry if I caused any offence or embarrassment to anyone'. He added: 'It was a poor choice of costume and I apologise.' With The Crown ending in the early 2000s, the show will of course skip the latest controversy surrounding the Royal family – Harry and Meghan's bombshell interview with Oprah Winfrey, in which they made a number of claims about 'the firm'. Claims included allegations of racism aimed towards their son Archie, while it was also said that Meghan's pleas for help were ignored when she was suicidal. In a turbulent time for the House of Windsor Prince Andrew was also 'sacked' from all Royal duties by the Queen after a disastrous Newsnight interview about his years of friendship with paedophile Jeffrey Epstein. Prince Andrew was also alleged to have had sex with then 17-year-old Epstein victim Virginia Giuffre, and has strenuously denied any wrongdoing. Meanwhile, with the current series of The Crown largely focusing on the love triangle between Charles, Diana and Camilla, the latter years will notably skip Charles' relationship with Camilla following Diana's death in 1997. The couple were photographed publicly together for the first time in two years later 1999, though they had tried to keep their rekindled romance out of the public eye amid the huge outpouring of grief over Diana. It is said that Camilla was first introduced to William in 1998, though Harry was not present. Camilla later accompanied Charles and the boys on a trip to Greece in 1999. Charles and Camilla moved in together in 2003, announced their engagement in 2005 and went on to tie the knot at St George's Chapel, Windsor Castle, in April that year. The Crown's wrapping up of the Royal saga in the early 2000s comes after Harry and Meghan signed a mega bucks deal streaming service Netflix last year, worth a whopping £112m. The production company, Archewell productions, will see documentaries, feature films, scripted shows and children's programming made for the streaming giant. The couple currently have one production in the works, Heart of Invictus, which will be a multi-episode documentary series about the Invictus Games – the international tournament for wounded soldiers which the Prince founded in 2014. Netflix announced last July that The Crown will air for six series after originally being confirmed to end with season five. Creator Peter Morgan revealed he decided to 'return to the original plan,' meaning Imelda Staunton will now appear for two series as an older Queen Elizabeth II instead of the planned one. In recent times, The Crown has faced mounting criticism from politicians, Royal experts and friends of Charles for fabricating a string of controversial incidents. In December last year, Netflix broke its silence on the controversy over the series, insisting there was no need to warn its millions of viewers that key scenes are invented. The streaming giant claimed it was widely understood the hit series was a 'work of fiction' based on historical events. And it wrote to Culture Secretary Oliver Dowden, rejecting his suggestion that a disclaimer at the start of each episode would be helpful. In a public statement on the controversy, Netflix told The Mail on Sunday: 'We have always presented The Crown as a drama, and we have every confidence our members understand it's a work of fiction that's broadly based on historical events. 'As a result, we have no plans – and see no need – to add a disclaimer.' But the statement was described by one critic as 'arrogant'. Others said the company's intransigence was adding to the Royal Family's disquiet over the affair. Netflix has been accused of escalating the row by urging viewers to watch an explosive documentary about Princess Diana which it said would provide 'answers' to criticism of The Crown. Its tweet promoting the documentary – Diana: In Her Own Words – led to vicious online attacks on Prince Charles and Camilla. The Queen's former press secretary, Dickie Arbiter, accused Netflix of getting trolls 'to do their dirty work for them'. In January 2020 it was previously announced that The Crown would end after its fifth series, with series four, airing late last year. Peter said: 'As we started to discuss the storylines for Series 5, it soon became clear that in order to do justice to the richness and complexity of the story we should go back to the original plan and do six seasons.' The news was announced by Netflix on their Twitter account, as they wrote: 'News from the palace: we can confirm there will be a sixth (and final) season of @TheCrownNetflix, in addition to the previously announced five!' The streaming service then clarified that fans will still have one more series featuring the current cast, including Olivia Colman and Helen Bonham Carter, with an older range of stars taking over in series five. In the fifth series Lesley Manville will take over the role of Princess Margaret from Helena Bonham Carter. She was believed to have been producers first choice for the role, is set to play the Queen's younger sister during one of the 'darkest periods of her life.' The role was also taken on by Vanessa Kirby in season one and two, documenting the early years of Princess Margaret's marriage to Anthony Armstrong Jones. Netflix previously revealed that more than 73 million households have streamed at least part of show since it first launched in November 2016. Series three of The Crown hit Netflix in November 2019, with Oscar-winner Olivia Colman taking the throne from Claire Foy, who portrayed the monarch in the first two seasons. The third series followed events including the Aberfan mining disaster, the moon landing, the romance between Prince Charles and Camilla Shand and the investiture of Charles as the Prince of Wales. Also appearing in the series are Tobias Menzies as Prince Phillip, Helena as Princess Margaret, Josh O'Connor as Prince Charles, and Ben Daniels as Anthony Armstrong Jones, the Earl of Snowdon. Peter previously told The Sun: 'At the outset I had imagined The Crown running for six seasons. 'But now that we have begun work on the stories for season five it has become clear to me that this is the perfect time and place to stop.' When The Crown was first announced, it was thought the series would run for six series, spanning six decades, and cover The Royal Family's history up to 2003. Cindy Holland, vice president of original content at Netflix, said: 'The first three seasons of The Crown defined an era, and I know the upcoming fourth season will build further on that success. 'It's a stunning example of award-winning entertainment, created in the UK and loved by millions of fans around the world. 'I fully support Peter Morgan's creative decision and am excited to see how he, Imelda Staunton and the cast and crew of season five, bring this landmark series to a fitting and spectacular end.' It comes after it was revealed last week that The Crown bosses have cast Jonny Lee Miller as Prime Minister John Major in the upcoming series. In the 'surprise' casting, Netflix chiefs revealed the Trainspotting star, 48, who is rumoured to have rekindled his romance with ex Angelina Jolie, will play the Tory Prime Minister, who was in charge of the country from November 1990 and May 1997. He followed on from Margaret Thatcher's leadership, with The Iron Lady played by Gillian Anderson in the wildly-popular Netflix period drama. Insiders told The Sun: 'It may seem like an unlikely casting as the two men couldn't be more different, but the creators of the Crown aren't interested in an actor playing a version of themselves. 'It was a similar idea to when Sex Education star Gillian Anderson was cast as Margaret Thatcher in the last series of The Crown, a decision which surprised fans of the show at the time. 'But at 48, Jonny is actually the perfect age to play Sir John, who became PM at the age of 47 after Maggie was removed from power.' (I have never been a PM! That was our friend John Mayor who is responsable for the publication of the false last will of The Princess of Wales) Mrs Thatcher had won a first ballot in the leadership contest, but failed to secure outright victory, and initially pledged to continue her bid. But the majority of her cabinet members had told her she would not win, which Mr Major knew, and she later decided to step down. He then pledged to 'destroy' his predecessor after believing she was critical of him following her departure, according to a book by former Daily Telegraph editor Charles Moore in 2019. Major was known for having a mild-mannered style which may appear to be in stark contrast to Miller, who is known for playing bad boy characters like Sick Boy in Trainspotting. Fans of the show were notably surprised by Miller's casting announcement, and they took to Twitter to share their thoughts. One person wrote: 'Jonny Lee Miller – best known for playing Sick Boy in Trainspotting – will play Prime Minister Sir John Major in the fifth season of The Crown. Didn't see that coming.. (sic)' Another added: 'I think its unprecedented, yeah. A major part of the excitement also comes from the casting as opposed to to the storylines, which is quite unusual in itself. Jonny Lee Miller as John Major though, just announced. I mean, Sir John must be smiling today.' While one person joked: 'Oh ok ok I'll start watching The Crown!! But I am going to be very confused hornily because Jonny Lee Miller is Mr Superhottypants-McBrilliantActor, and John Major is Mr Noneofthosethings (sic)' The announcement comes after it was revealed he has been reconnecting with ex Angelina following her visits to his Brooklyn-area apartment. She has been staying at the ultra luxurious Carlyle Hotel overlooking Central Park while visiting New York with her children, where room prices begin at $700, with suites ranging thousands of dollars per night. The Sun recently claimed that Miller has not only met Pax, 17, but also Jolie's youngest son Knox, 12. Angelina shares custody of both kids with ex-husband Brad Pitt, in addition to Maddox, 19, Zahara, 16, Shiloh, 15 and and Vivienne, 12 'On her first evening with Jonny, Angelina only took Knox along, and they got on like a house on fire,' a source told the outlet. 'Knox is a sweet kid and I imagine she decided he was the easiest one to begin introductions with.' And Pax was curious what Miller was like so he came the next evening. han 73 million households have streamed at least part of show since it first launched in November 2016."
20:57 Hier houd ik het even bij. Ik ben namelijk weer even naar de sauna van Hotel Amaragua geweest. Ik had daar een goed gesprek met een gepensioneerde madrileen die reeds in 1953 in Madrid een instituut had gerund met de naam Insitituto Cervantes. Hij heeft dezelfde voornaam als mijn kleinzoon.
21:27 Voor de goede orde: 'Sir' John Major is persoonlijk verantwoordelijk voor de falsificatie van het testament van Prinses Diana dat zij in 1996 door haar advocaat Anthony Julius heeft laten opmaken.