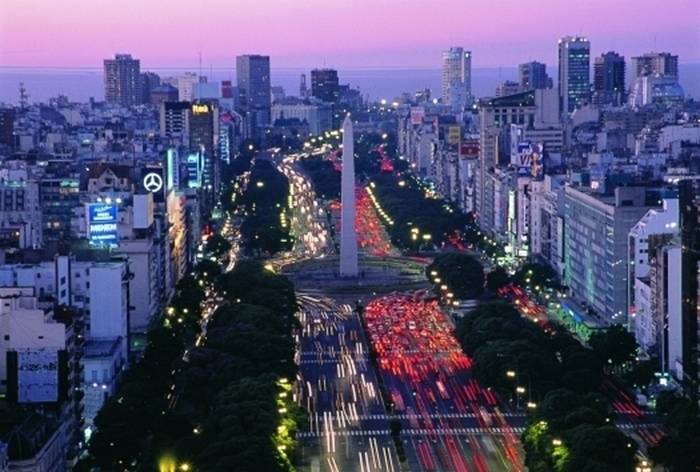 Donderdag 19 december 2002 Verzonden: "Subject: Re: Exciting News From Trafford Date: Thu, 19 Dec 2002 10:30:14 Organization: Instituto Cervantes NBLEW To: sheri@trafford.com CC: Shop@althorp.com, Ros Halley Dear Sheri, Thank you for your message, I thought the exciting news from Trafford was that you sold a couple of millions of my book 'Letters to Diana, Princess of Wales'. It is amazing that a lot of rubbish that has been published around Her has received a worldwide attention and the real and legal truth has not been faced until now. I have been extremely worried of all the consequences of the communication around her can lead to misunderstandings. Therefore I opened my own website <http://www.cervantes.nu> with more information about the organization that We were building. Mostly in Dutch at the time. Therefore it is extremely important that people who are directly involved in 'Our Quixotic Quest' will also pay a contribution to my book. I am not the only player in the playfield, although I took the lead in July and August 1996. I give you my answers to your questions.
1. We are preparing to make some changes to Trafford's packages of publishing services and want your input! Would you please tell us:
- What you would like to be added/altered in the list of services?
- Is there anything we could leave out?
I don't really know.
2. We are going to write a book on Marketing Tips for Trafford Authors. This will be sent out to new authors instead of the "1001 Ways to Market Your Book" or "A Simple Guide to Marketing Your Book". It will be tailored to the situation facing Trafford authors. Would you please tell us:
- What worked best for you in selling your books?
- What DIDN'T work?
In general I can neither answer this question. My book is a very specific one with worldwide and legal consequences. Some answers still have to be given to serious questions such as "How far reaches the responsibility of the management of Harrods in London and the Ritz in Paris concerning the fatal death of My Partner? What were the consequences of the untrue message that My Partner was going to marry the son of the chairman of Harrods although I had proposed to Her already and was preparing for a celebration as can be read in my book? (Together with Five Royal Families and the complete Dutch 'Purple' Government at that time). How great is the damage to be calculated? When will they pay the damage to our Limited Company? So almost nothing worked until now. Looking to my royalty-account I can only see that some bookstores in the United States and Canada have bought a copy. I think it would be wise that you ask for their feedback and promote the selling of the book in their bookstores. I think it will be very worthwhile before Christmas.
3. We are also preparing to launch an exciting new breakthrough in affordable full-color publishing early in 2003. Could you please help us out by sending in contact information for any media outlets that successfully promote your titles?
Unfortunately not. I think the most interesting media outlet that can succesfully promote my book will be the giftshop of Althorp House in England. Last summer they sent me the following message: Subject: RE: The Launch of the 2002 Althorp Gift Range Date: Mon, 15 Jul 2002 13:54:14 +0100 From: Shop <Shop@althorp.com> Dear Mr Van Der Heyden, Thank you for your email letting us know about the book you have written. The designers welcome all suggestions and I have passed on your details to them for them to consider when they begin to design next year's range. Yours sincerely, Helen Boucher Shop Manager Therefore I also sent copy of this message to them and Ros Halley of the Scottish Borders. I am also adding my correspondence with her. I hope this will do for the moment. And a message for Ros: I did not receive your information yet here in Spain about the next Ceilidh. I hope you will enjoy my website. You can find the images of 1999/2000 in my 'Letters to Elizabeth', number 20000110JHLH Perhaps some friends of her can translate all these letters into English, because she is a very Busy Lady as my proposed company director since Diana died (born in Canada, TORONTO). Kind regards from a rainy Mediterranean Cost, JOHN L. VAN DER HEYDEN TORREMOLINOS Subject: Re: Great News! Date: Tue, 13 Aug 2002 08:11:17 From: "Ros Halley" Hi John, Thanks for your letter. I'll be in touch again soon and let you know the details - good luck with the book! Ros Original Message To: Ros Halley Cc: Scottish Borders Tourist Board Sent: Friday, August 09, 2002 12:58 PM Subject: Great News! Dear Ros, What a surprise! I received your letter today of last 2 August. So you are in charge again at the Borders. I seriously will consider to come back for the final fling. I will never forget the brochure that you sent me three years ago from the Deeside and the message "You located the Royals there". So in fact I consider it as a royal duty to come back. Much depends on the sales pitch of my book 'Letters to Diana, Princess of Wales' in the United Kingdom. I hope you can be a helping hand to promote my book in all British bookshops. They can easily be ordered by email at www.trafford.com in Victoria BC, Canada. My sales managers are Ben Harrison and Bruce Batchelor. I also hope to count on the collaboration of Althorp House. Recently they sent me the following message concerning their gift shop. "Dear Mr Van Der Heyden, Thank you for your email letting us know about the book you have written. The designers welcome all suggestions and I have passed on your details to them for them to consider when they begin to design next year's range. Yours sincerely, Helen Boucher Shop Manager." I am looking forward to their further proceedings. I think it would be a good idea that I combine my trip to Scotland with a visit to Althorp House to present my book. I already delivered the manuscript there on 25 December 1997 on behalf of the Spencer Family. During our New Years Day Walk on the 1st of January 2000 I was specificly surprised by the visit of the Wizard of Oz. He plays a very important role in my book. I also met him on the 26th of April 1997 in Warwick Castle as can be read in my book on the pages 220-222. Together with three ladies in blue, yellow and red. I was specifically charmed by the Lady in Red as you know. As a matter of fact I have to continue Her work now as the owner of Instituto Cervantes Limited England and Wales. But I can not do everything alone. So I hope to count on your indispensable support. Attached you find the photograph of the Wizard and the Ladies. I also dispose of a series of fotos from the weekend in 1999/2000. If you would like to have them I will send them on CD. Please give my regards tot Riddell Graham, John Wright, Kenny Speirs and Stewart Hardy. From 28 August till 28 October I will be in the Netherlands. My agenda for December is still open. So you sent the information on the right time. Looking forward to your reaction. With Love from Spain. JOHN VAN DER HEYDEN TORREMOLINOS More information on www.trafford.com/robots/01-0341.html Sheri Solares wrote: Dear Author - Thank you for using Trafford's service and helping to establish on-demand publishing as a viable and widely accepted pathway for new authors into the world of book publishing. We are hoping you will help us with information/advice in three areas (als boven) I will be helping Bruce to revise the Authors Guide and write the Marketing Tips book, so please send your replies directly to me. We'll assume (unless you state otherwise) that we may quote you in the Marketing Tips book. Thank you all for participating in this grand enterprise and please watch for our upcoming launch of new and revolutionary self-publishing services! Seasons Greetings and wishing you success and happiness in 2003, Sheri. Sheri Solares Communications Specialist, Trafford Publishing 2333 Government Street, Suite 6E Victoria, BC, Canada V8T 4P4 250-383-6884 (1-866-638-6884 toll-free from Canada & USA) fax 250-383-6814 sheri@trafford.com Visit our online bookstore and offices at www.trafford.com Serving over 1500 self-publishing authors (over 2000 titles) from over 40 countries." 18.02 Zojuist heb ik Gran Hermano van 7 januari 2001 geupload. Ik zie op het RTL-Journaal Jan Peter Balkenende samen met Eef Brouwers van de Rijksvoorlichtingsdienst de Malietoren binnengaan in 's-Gravenhage. Er is dus weer beweging in de zaak. Jan van Dijk heb ik gisteravond laten weten dat ik naar Schotland ga, zodra de Diana-problematiek definitief is opgelost. Wellicht waait de wind thans ook uit China. Ik heb gisteravond mijn kaartje ook verstrekt aan een Spanjaard die een half jaar in Beijing heeft gewerkt.