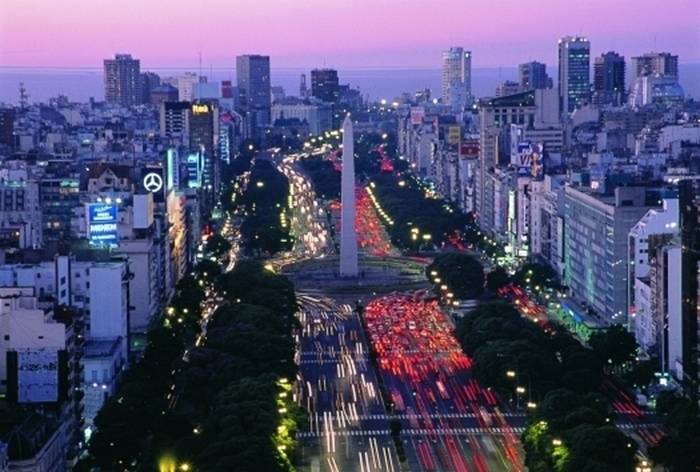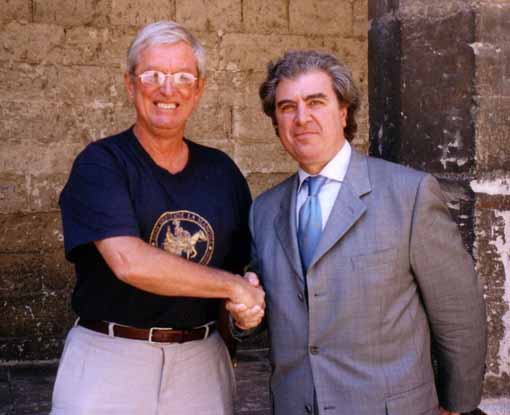 FOTO BOVEN: 2005 LA PAZ DE VALLADOLID
Donderdag 9 mei 2002 Ook geen horoscoop vandaag. Wel het verhaal van Johannes 14 op de televisie over Mijn Vader. De beelden doen mij denken aan Oegstgeest. 10.43 Een vreemd emailbericht is binnengekomen met tijdstip 12.09 en afzender hmeerwij Subject: Look, my beautiful girl friend. Ik kreeg ook post van Léontine met foto's van Moskou op CD. Goed gelukt. Ik heb hier alsvolgt op gereageerd: ONTVANGSTBEVESTIGING. Ik ontving ook weer post van het Haags Juristen College: Instituto Cervantes Ltd. Roquedal 17 Bloque C 704 29620 TORREMOLINOS, MALAGA Spain. 24 april 2002 Betreft: Instituto Cervantes Ltd. Geachte heer Van der Heyden, Hierbij sturen wij u het schrijven van Lewis Debt Services Incassobureau, gericht aan Instituto Cervantes Ltd. Zij maken u er op attent dat de boete die bovengenoemde Limited Company opgelegd is in verband met het niet of niet op tijd indienen van de Annual Accounts, per omgaande betaald dient te worden. U kunt het bedrag overmaken, (of uw bank opdracht geven) met de volgende gegevens: Te name van: Lewis Debt Services Bank The Royal Bank of Scotland Plaats: Bradford Rekening: 11614136 Account name: LDS (Lady Diana Spencer) Sort Code: 16-14-17 (geheel vermelden s.v.p.) Swift Code: RBOSGB2L Vermelding: Referentienummer ("Our Ref : rechtsboven op de brief) Ook is het van belang dat u een fax zendt met het Referentienummer, het bedrag en de datum waarop het bedrag wordt overgemaakt: FAX: 0044 1274 869 933 van Lewis Debt Services Indien een en ander nog vragen bij u oproept, dan kunt u ons daar natuurlijk altijd over bellen. Met vriendelijke groet, Haags Juristen College (Cyprus) Ltd.
LEWIS DEBT SERVICES Lawrence House, Riverside Drive, Cleckheaton, BD19 4DH Tel: 08700 567 800 Fax: 0870751 3090 Dx: 25555 Cleckheaton Email: cohouse@lewisgroup.co.uk INSTITUTO CERVANTES LIMITED 80 Sidney Street Folkestone Kent CT19 6HQ 3rd April, 2002 Our Ref: COH/7404/001226-7 Dear Sirs, Re: Companies House: Late Filing Penalty: £100.00 We have been instructed by Companies House to collect the above Late Filing Penalty imposed on your company, registered number 03300636 on l9th December, 2001. Payment, together with the attached Remittance Advice Note, MUST be sent immediately to our CENTRAL RECOVERIES OFFICE IN THE ENCLOSED BUSINESS REPLY ENVELOPE. Failure to make payment DIRECT TO THIS OFFICE could delay processing of same, and result in court action for recovery being taken against you. Yours faithfully, Collections Division. R E M I T T A N C E A D V I C E Company Name INSTITUTO CERVANTES LIMITED To: Our Ref: COH/7404/001226-7 Lewis Debt Services Company Number 03300636 P.O. Box 97 Accounts Made-Up date: 31-Dec-00 GLASGOW G1 3BR Late Filing Penalty: £100.00 We enclose our remittance for £100.00 in respect of the above Late Filing Penalty. Signed Position in Company Cheques should be crossed and made payable to "Companies House''. Ik heb hier alsvolgt op gereageerd. Fax message To: Lewis Debt Services Date: 9/5/2000 Time: 14:54 en Fax message To: Haags Juristen College Cyprus Date: 9/5/2002 Time: 15:13. Ook De Vliegende Hollander kwam hier binnen met een aparte 'flyer' met de tekst DE STRIJD TUSSEN DE BEER EN DE STIER!!! Reactie 17.29 : BANK CERVANTES BENELUX. 18.38 Brief aangekondigd op antwoordapparaat van Johan Buckert in Zwitserland +41 (0)61 -2644430. Er is nog steeds geen informatie van de Telegraaf van vandaag.. Wel op 'Nieuwslink'. 20.17 Nog een berichtje nagestuurd: Fax message To: Lewis Debt Services Date: 9/5/2002 Time: 20:17.