Education & Training, Recruitment & Selection, Management, Business Consultancy, Travels, Translation Services, Interpret Services, Public Relations, Communication, Publishing, Spanish in Spain and Latin America, America, Enterprises, Air Lines, Automation, Internet, Productions, Insurances, Hotels, Football, Princess Diana Stadium, Television, Real Estate.
Saturday 1-02-1997
This reminds me of the article 'We've got your number' in the magazine STYLE of 10 december 1995. I already work with a fax and a computer. But you are not the only one who has my telephone number. Both you and I have had bad experiences with tapping of the line. I need a direct communication with you however to set up the joint venture. The line must be secured completely. We discussed this security problem last Tuesday. This problem can be easily solved. The problem is mentionned under point 10 (Communication Services). I translate point 1 of my fax of today.
Foundation
1. Instituto Cervantes Holding Ltd
I will do this as soon as I start my activities in England. Meanwhile I founded in England Instituto Cervantes Limited. I change this limited into a holding company as soon as the Dutch business units have been founded.' If you choose for a participation in this Holding Company I will wait with the foundation of the Dutch business units. In my vision you need time for self development until 28 of September in APELDOORN. Saw the article 'Di's tweedehandsjes in De Telegraaf'. I love you Di. I do. Drank a glass of wine 'Alteza - Ribera del Duero - 1995' and listened to 'Don't cry for me Argentina'. Afterwards I had a 'Rioja - Viña Azabache - Tinto 1995': Gold on Purple San Isidro GB No 489945. I looked again at your photograph with the subtitle 'LOOK OF LOVE: Diana's new man'.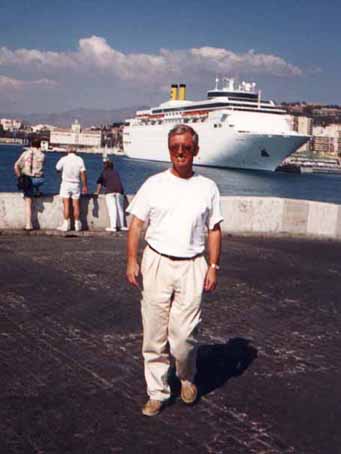 Someone hit you in the face. We have to discuss that situation. Thinking about that situation I listened to the CD Pasiones of Frank Galan.

2 FEBRUARI 1997 LETTER OF CONFIRMATION AND AUTHORIZATION TO NEGOTIATE WITH CONTENT