Education & Training, Recruitment & Selection, Management, Business Consultancy, Travels, Translation Services, Interpret Services, Public Relations, Communication, Publishing, Spanish in Spain and Latin America, America, Enterprises, Air Lines, Automation, Internet, Productions, Insurances, Hotels, Football, Princess Diana Stadium, Television, Real Estate.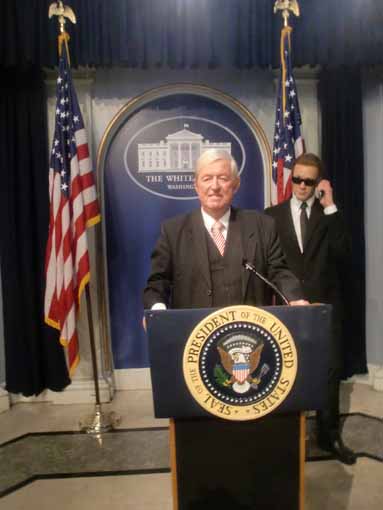 CERVANTES UNITED STATES OF NORTHERN AMERICA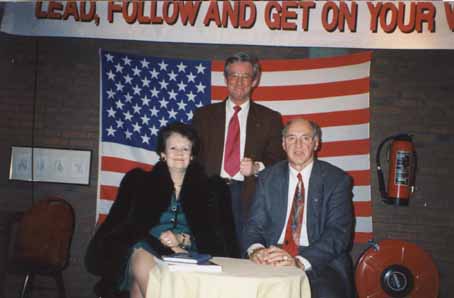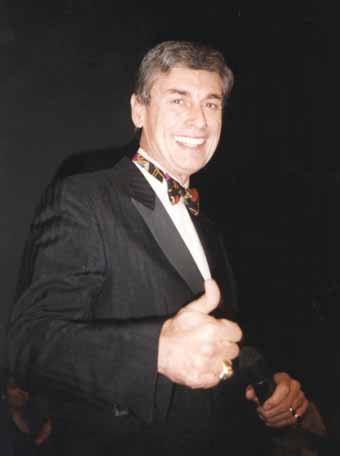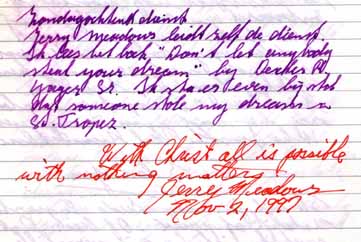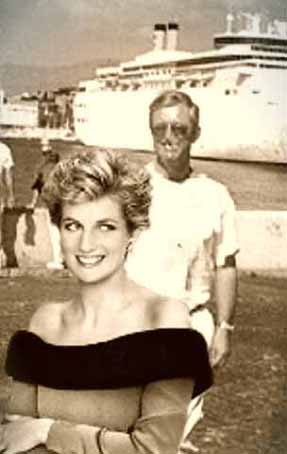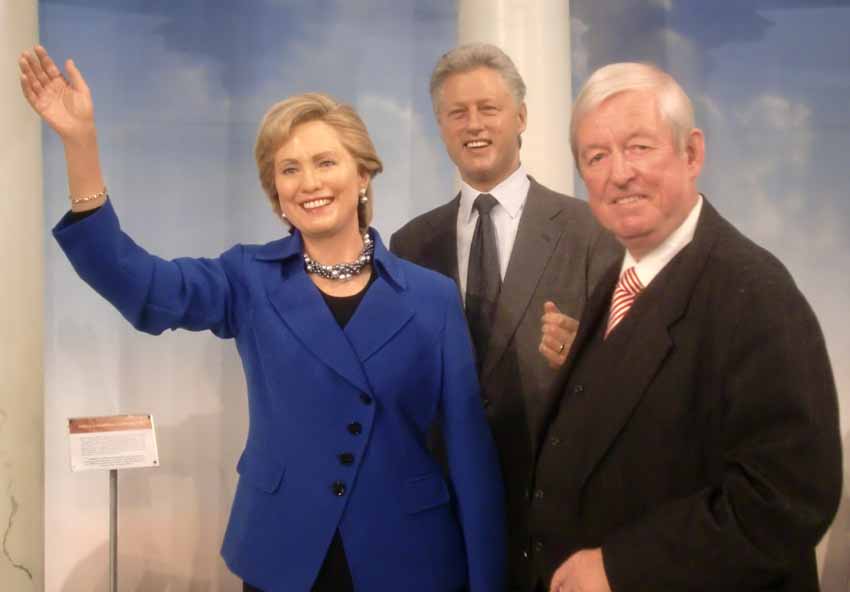 23 FEBRUARY 2008: INSTITUTO CERVANTES BENELUX, ENGLAND AND WALES SUPPORTS THE NOMINATION OF HILLARY CLINTON FOR THE PRESIDENCY OF THE UNITED STATES OF AMERICA
WEDNESDAY 4 JUNE 2008 Barack Obama proclaimed himself candidate for the presidency. I don't agree on formal reasons.
WEDNESDAY 18 JUNE 2008 Received: Subject: Incredible people, incredible memories Date: June 16, 2008 8:21:28 PM GMT+02:00 To: Dear John, Together, you and I changed America forever. We touched so many lives over the course of this campaign, and I can't thank you enough for the support you showed me. I met so many wonderful people out on the trail, and I wanted to share some of those memories with you. I hope you'll take a moment to view our online album with some favorite photos from the campaign. Thank you so much -- I'll be in touch soon. Sincerely, Hillary Rodham Clinton
SATURDAY 28 JUNE 2008 Received: Unity Date: June 28, 2008 1:31:15 AM GMT+02:00 To: John van der Heyden Reply-To: Chelsea Clinton Dear John, On February 8, in Unity, New Hampshire, 107 people voted for me, and 107 people voted for Senator Barack Obama.Today, Barack and I were in Unity to celebrate a unified Democratic Party focused on electing him the next president. I was proud to stand with him today, and I will do whatever I can to help his campaign between now and November. Senator McCain and the Republicans may have hoped that we wouldn't join forces like this. They may have wished that we wouldn't stand united to fight this battle with everything we've got. But I've got news for them: We are one party; we are one America; and we are not going to rest until we take back our country and put it once again on the path to peace, prosperity, and progress in the 21st century. Click here to watch the video of today's unity rally in Unity, NH. Sincerely, Hillary. Op 23 juni ontving ik al eerder het bericht Something I want to say Date: June 23, 2008 9:04:09 PM GMT+02:00 To: John van der Heyden Reply-To: Chelsea Clinton Dear John, You have been such an inspiration to me during this campaign -- your commitment and your boundless enthusiasm made everything we accomplished in the last 17 months possible. So as I continue to make sure your voices are heard, I wanted to say a special thank you for all the hard work you did on my behalf. Click here to watch my video message to you. Thank you for everything, Hillary Clinton.
THURSDAY 30 OCTOBER 2008 Received from Bill Clinton: Dear John, Hillary and I have recorded a special message just for you. I hope you will watch it and then share with your friends, neighbors, and everyone you know. What we all do together in the next six days can make all the difference. WATCH. My reaction: Dear Bill and Hillary, Thank you for your message. The next 4th of November WE are going to win the elections in the UNITED STATES. Without any doubt. And this time on a complete legal basis. I hope to see both of you in the UNITED STATES. as soon as I have been recovered from the death of Diana. But that time is near. WITH LOVE FROM ME TO YOU, JOHN VAN DER HEYDEN, NIJMEGEN, KINGDOM OF THE NETHERLANDS.
MONDAY THE 3D OF NOVEMBER 2008 Received from Bill and Hillary Clinton. Dear John, Tomorrow we have the opportunity to make history. Tomorrow we can elect Barack Obama, Joe Biden and Democrats up and down the ticket. Together, we can begin putting this country on the right track.Tomorrow we can set a new course. I am so proud of what we have accomplished together and in these final 24 hours I am asking you to come together once again for Barack Obama and Joe Biden. Let's spend every hour and every minute doing all we can. Vote, volunteer and work your heart out so that we can turn our country around. Bill and I recorded a special message to share with you and I hope you will watch it and then I hope you will take action by joining us in this final push. Click here to watch Sincerely, Hillary
watch Sincerely, Hillary
5 NOVEMBER 2008 Barack Obama elected.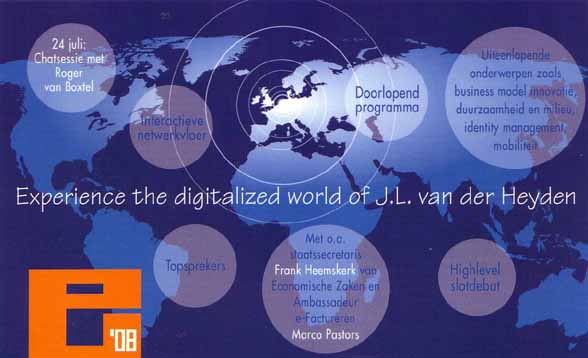 23 DECEMBER 2008 Received from the new State's Secretary of Foreign Affairs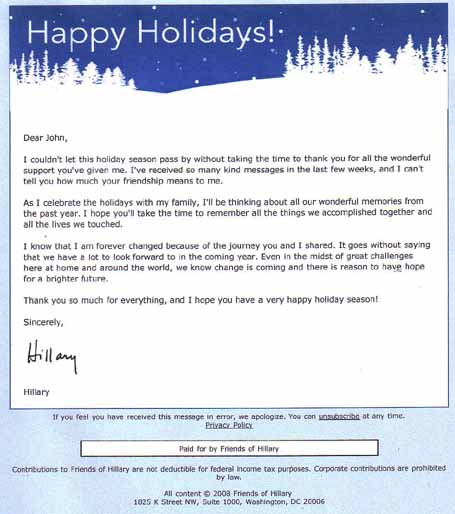 SATURDAY 17TH JANUARY 2009:.Received: From Dorothy Rodham Subject: One last request Date: January 17, 2009 12:57:48 AM GMT+01:00 Dear John, I've been so proud watching my daughter over the past few days as she begins a new step in a life so full of accomplishment. And I know she'll continue to do great things for our country. Now I have to ask you -- for the very last time -- to give her your help. This is our last chance to help Hillary pay down the debt from her history-making campaign. I know how much it would mean to her to have your help this one last time. Please take this opportunity to show Hillary your support by making a contribution today. Contribute today to help my Hillary in honor of all she's done to help our country throughout her life. Thank you for everything you've done for Hillary -- I know you make a difference for her every day.
TUESDAY 6 OCTOBER 2009: Received: Subject: HILLARY SPEAKS, HEALTH CARE MOVES FORWARD - AND MORE Date: October 6, 2009 4:30:01 PM GMT+02:00 HILLARY WILL SPEAK AT OUR FIRST POLICY CONFERENCE; WILL YOU BE THERE? We're so excited that Secretary of State Hillary Clinton will address our first Public Policy Conference on Friday, November 6, in Washington D.C. Plus: we'll hear from Congressman Barney Frank, on the economy (because he'd rather talk to us than the dining room table!); the latest word from the White House on health care reform; Dee Dee Myers and Dana Perino on the View from the Press Room; panels on women's rights around the world and the climate change imperative; and workshops on message mastery and the power of new social networks. Click here to join us for this exciting day! HEALTH CARE REFORM MOVES FORWARD IN CONGRESS - BUT THERE'S HARD WORK AHEAD If we need reminding why this is so important: The American economy lost 263,000 jobs in September - far more than expected - and the unemployment rate rose to 9.8 percent, the government reported on Friday, dimming prospects of any meaningful job growth by the end of the year. - The New York Times, 10/2/09 Number of Americans who die in the United States every year for lack of good care: 48,789 Source: Harvard School of Public Health Study, 9/17/09 In this difficult economic climate, people lose access to health insurance on the job - and the ability to get insurance coverage on their own. Now, with versions of health care legislation passing every relevant committee in Congress, we have the opportunity to get real reform this year: ensuring access to quality affordable health care for every American. We know that the forces opposed to reform are working - and shouting. It's up to us to make sure our voices are heard. Have you talked to your members of Congress lately? And while you're talking: Some anti-choice members of Congress are trying to use health care reform to deny women access to full reproductive care. Remind them that we don't intend to go backward: Percentage of private health care plans that currently include full reproductive health coverage: 80% Percentage that would be able to offer reproductive health care if anti-abortion amendment is adopted in health care reform: 0% Number of women who would lose full health care coverage: Millions HEAR MORE ABOUT HEALTH CARE AT OUR POLICY CONFERENCE - CLICK HERE! HILLARY PRESIDES AT MEETING OF UN SECURITY COUNCIL DEVOTED TO ENDING VIOLENCE AGAINST WOMEN Last week, Secretary of State Hillary Clinton presided over the UN Security Council; the first ever to consider "Women and Peace and Security": "When I was in the Democratic Republic of Congo, I was told of an old proverb that says 'No matter how long the night, the day is sure to come.' Well, I hope our work today and every day going forward will hasten the time when thousands of women around the world will be able to feel comfortable in walking the streets of their cities and villages freely again - to work outside their homes, collect firewood and water without fear, play with their children, spend time with their husbands, enjoy all the blessings of life in freedom, peace, and security.."= - Secretary of State Hillary Clinton, 9/30/09. This historic Security Council session, led by Secretary Clinton, adopted United Nations Resolution 1888, recognizing the serious problem of violence against women in war zones, including rape as an instrument of war, and identified action steps that should be taken by the UN and by nation states, including appointment of a special representative to lead efforts to end sexual violence; and full use of the rule of law to prevent violence, build accountability and punish violators. Hillary also called on the UN to integrate more women in peacekeeping and law informant forces and include protection of women and children in peacekeeping mandates; and she urged member states to ensure that their foreign assistance programs include protection from sexual violence in their foreign assistance programs. For a longer address by Hillary to United Nations on Violence Against Girls, click here. "We must also recognize that ending conflicts outright is the most certain path to ending sexual violence in conflict." Hillary said. "So pursuing peace and successful post-conflict transitions should be our highest priority." WOMEN'S RIGHTS ARE HUMAN RIGHTS AT OUR POLICY CONFERENCE: CLICK HERE THE LAST WORD When Senator Jon Kyl tried to oppose health care reform by saying he didn't need maternity care, Senator Debbie Stabenow had the perfect response: "I think your mom probably did." See it for yourself: Sincerely, Ann F. Lewis
THURSDAY 29 SEPTEMBER 2011 HILLARY AND I Received from NO LIMITS FOUNDATION: HILLARY AND CHELSEA TALK ABOUT THE WORLD Secretary of State Hillary Rodham Clinton and her daughter, Chelsea, had an important conversation last week, at the close of the Clinton Global Initiative. CLICK HERE TO WATCH.
More info at: REISVERSLAG VERENIGDE STATEN VAN NOORD-AMERIKA EN CANADA 2011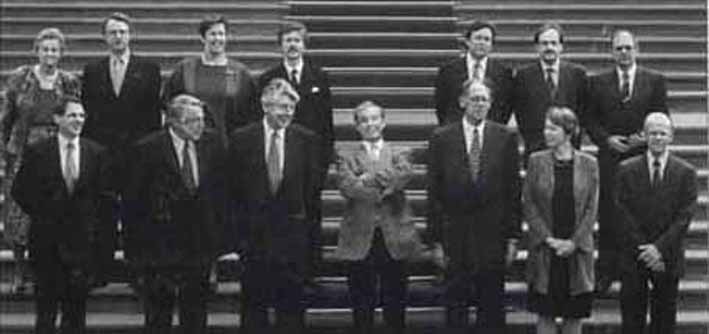 The first PURPLE GOVERNMENT of THE KINGDOM OF THE NETHERLANDS. First row from left to right Minister of Education, Culture and Sciences JO RITZEN, Minister of Foreign Affairs HANS VAN MIERLO, Prime Minister WIM KOK, Founder Instituto Cervantes JOHN VAN DER HEYDEN, Home Secrtetary and Vice Prime Minister HANS DIJKSTAL, Minister of Justice WINNIE SORGDRAGER, Minister van Finance GERRIT ZALM. Back row from left to right Minister of Public Health and Sport ELS BORST, Minister of Agriculture, Nature and Fishing JOZIAS VAN AARTSEN, Minister of Traffic and Water Management ANNEMARIE JORRITSMA, Minister of Defense JORIS VOORHOEVE, Minister of Economical Affairs HANS WIJERS, Minister of Social Affairs and Labour AD MELKERT and Minister of Development JAN PRONK.