Education & Training, Recruitment & Selection, Management, Business Consultancy, Travels, Translation Services, Interpret Services, Public Relations, Communication, Publishing, Spanish in Spain and Latin America, America, Enterprises, Air Lines, Automation, Internet, Productions, Insurances, Hotels, Football, Princess Diana Stadium, Television, Real Estate.
Tuesday, 11-02-1997
Back from the optician. My glasses are broken. So it is difficult to work with a little eye handycap. I decided to sell my house and buy one in Stratford. Next Thursday I will discuss the new situation with my estate agent. He will look for a real estate agent there. Then I will come over and buy me a British car. First the wall beside my house has to be built up.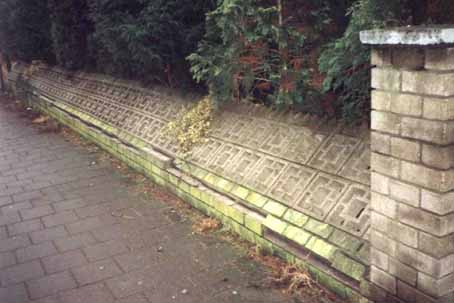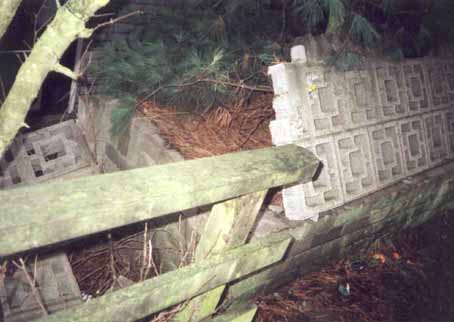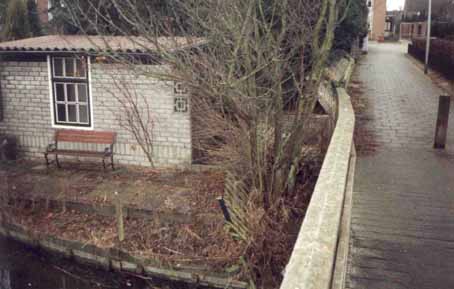 It is not my intention to break my promises. I wonder if Elizabeth is considering to follow me to England. She lived one year in Henley and I can imagine that this new situation will attract her to return to the country that she loves. It would be wise for her to postpone her decision until having spoken with GG. I go further to number four in the game, Peter may include his company in the ICB. I just received a photograph of the wine tasting in the Queen's Room of Het Stadhouderlijk Hof on Boxing Day (enclosed).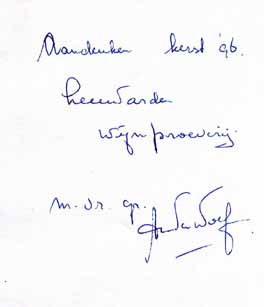 The gentleman with the red jacket knows everything about Scotch whiskeys and is very known in Oban. He might be your representative in behalf of the business agreement. I will not break up my engagement. If Elizabeth wants to follow me to England, she will be welcome in my management team. She has all the qualifications and contacts that are useful for helping me to set up the Instituto Cervantes England and Wales. I will communicate this message on her Valentine card. The message is as follows: 'If you like to follow me to England you will be welcome in my management team. I will not break up my engagement and remain my course that is unchanged and unchangeable. With Love, John'. I saw the Angel of Angola in the Mirror TV Plus, the Angel of the Bridge. Now they have done their job as it has to be. Congratulations Love. This is good. Tonight I will watch BBC1 at 10.45pm. I wrote a letter to Peter offering him to integrate his company in mine. Children from the neighbourhood will help to rebuild the wall as soon as the responsables have paid the damage. Then I will pay those children. We need a behavioural change towards mutual support: building up a wall, not to separate but to unite.

SPEECH ON BEHALF OF HIS MAJESTY KING JUAN CARLOS OF SPAIN