Education & Training, Recruitment & Selection, Management, Business Consultancy, Travels, Translation Services, Interpret Services, Public Relations, Communication, Publishing, Spanish in Spain and Latin America, America, Enterprises, Air Lines, Automation, Internet, Productions, Insurances, Hotels, Football, Princess Diana Stadium, Television, Real Estate.
Monday, 18-08-1997
I started the day with reading 'The Daily Telegraph', Page 3. 'Royal holidaymakers start with a wave' and 'Fayed farrago is a complicated affair'. I quote some lines. 'Kelly Fisher, the rejected amour of Dodi Fayed, yesterday told how he asked her to have his child at the same time as he courted Diana, Princess of Wales... Yesterday, in her first interview, the News of the World reported that Mr Fayed "made love to her by moonlight on a yacht across the bay from Princess Diana and whispered 'I love you so much. I want you to have my baby.... During the day Dodi would disappear with some excuse about visiting his father for half an hour. He'd reappear more than four or five hours later without explanation - other than not his father needed him. Now I know that it was at the time he was romancing Diana - either ashore or on Mohamed Fayed's yacht." She spared few details. I was blissfully unaware that the man trying to father my child was setting his sight on Diana." She even revealed that the last time she had unprotected sex with Mr Fayed was three weeks ago." etc. etc.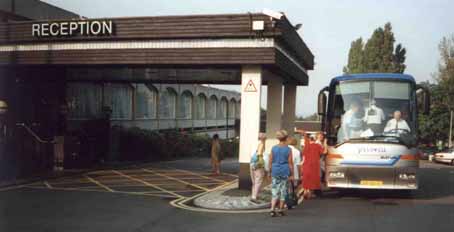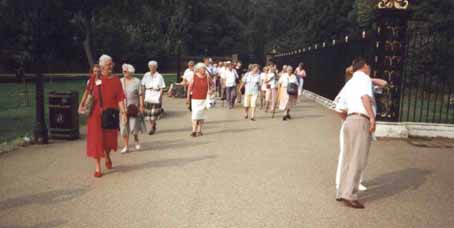 Then I visited KENSINGTON PALACE. I was introduced into the life of your palace and found myself directly at home. The lady who guided us around gave me a wonderful first introduction into the life of KENSINGTON PALACE. I thanked her by giving her a copy of our Certificate of Incorporation, with the images of the Order of the Garter: HONI SOIT QUI MAL Y PENSE.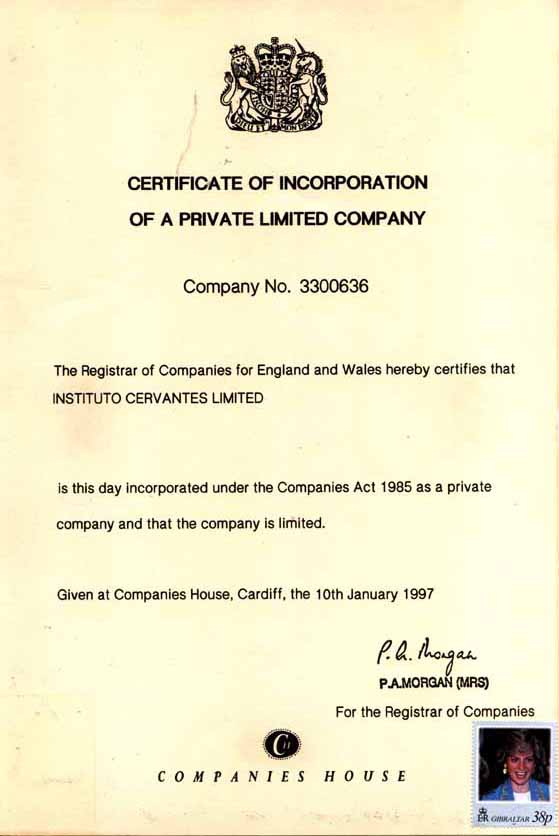 I told her that I was the legal competitor of the King of Spain, but that I want to collaborate. In the Orangery I was inmediately recognized by a girl from last 22 April. I told her about my plans and she advised me to take care and hoped that I would come more often. They are very concerned about you and I hope I can come back again. At BUCKINGHAM PALACE my attention was of course inmediately drawn by the gobelins with the images of Don Quijote. I had a conversation there and told them my position. 'I'll follow you!' was her reaction. That was exactly what I wanted. So I answered the lady 'So you know me now'. In the white drawing room I saw the painting of Anne Hyde. The family features are remarkable. In the East Gallery I told a young gentleman that I probably descend from the founder of the Dutch State's Church and can become head of the Church of England. "Go for it!", he advised me. Also in the gardens of the Palace I spoke with some persons. For example with a British-Argentinian couple (in Spanish), who reacted very enthusiastically when I told them about my/our Instituto.
I also spoke about your problem. Mrs Mary Boatsman asked me to give you her regards. A member of my group gave a false declaration about my position in the Benelux to one of the guards of the palace. That's my problem, but I made this clear to her here in Holiday Inn at about 17.30. On the picture that I gave to one of the guards I am not depicted on the place of the queen but as the founder of my foundation and the legal owner of my trade mark, supported by my government.
I do not want to have any misunderstanding about that. I respect the House of Orange and I know that that is mutual. In BUCKINGHAM PALACE I spoke about your actual problem and stated that you have to solve that yourself.
Nevertheless I can state that after my divorce five years ago I never had sex with another woman, because I will never abuse the feelings of another person. During my visit to KP I noticed the culture in which you are living. The main task of all queens and future queens was producing children. I hope you will see my remarks in my former letter from that point of view. I noticed some sweatshirts from Earls Court Gym this evening here in the hotel. I may presume that these boys can tell you what I did today.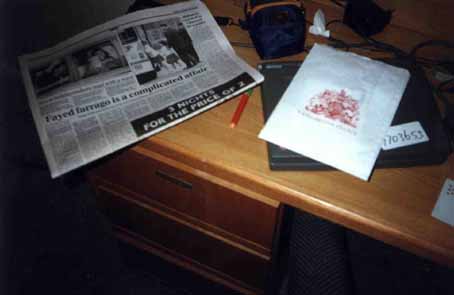 I have a new limmerick. It's called again VISION:
When William and Mary went together
They saved Britain and Holland from bad weather
As from today in the future
In our countries there will not be a malicious creature
When Diana and John get together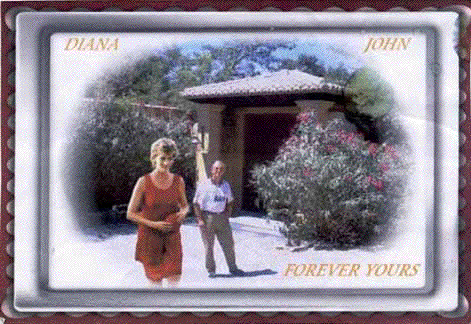 P.S. Red colours very well in the heather

19 AUGUST 1997 WINDSOR CASTLE, ETON COLLEGE, FROGMORE HOUSE AND THE PRINCESS OF WALES CONSERVATORY