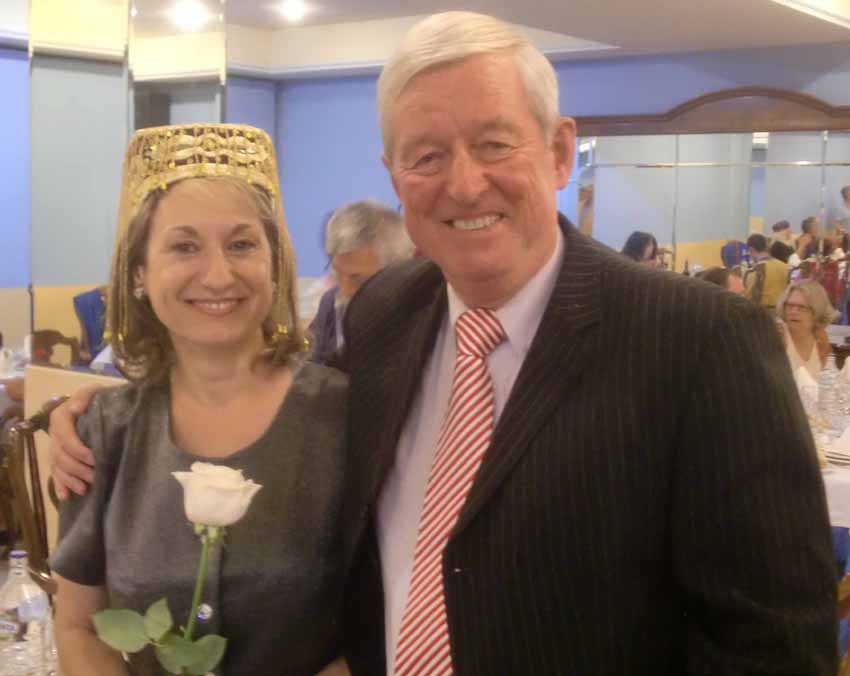 Education & Training, Recruitment & Selection, Management, Business Consultancy, Travels, Translation Services, Interpret Services, Public Relations, Communication, Publishing, Spanish in Spain and Latin America, America, Enterprises, Air Lines, Automation, Internet, Productions, Insurances, Hotels, Football, Princess Diana Stadium, Television, Real Estate.
Instituto Cervantes NBLEW P.O. Box 689 NL 3500 AR UTRECHT Kingdom of Netherlands His Royal Highness The Prince of Wales St. James's Palace LONDON SW1A 1BS UNITED KINGDOM Date: 28 January 1999 Concerns: CHANGE OF ADDRESS Reference: JH/PC990128 Dear Royal Highness, I confirm the good receipt of Your letter of 13th October 1998 written by Miss Henrietta Rolston.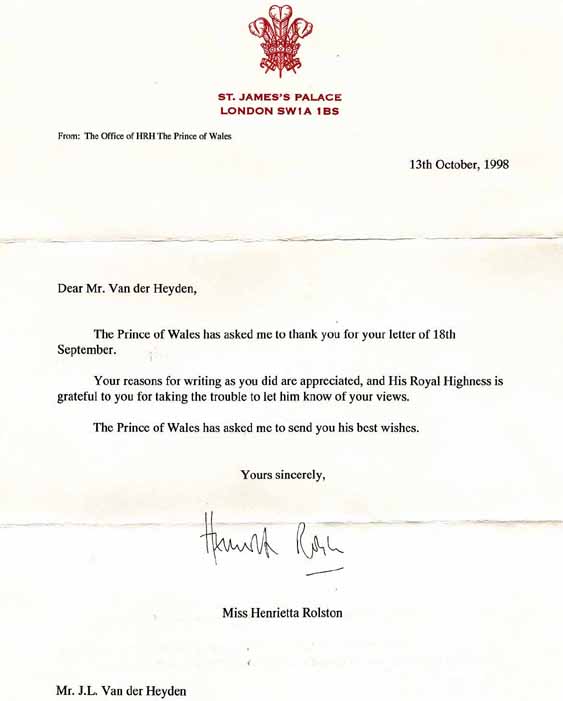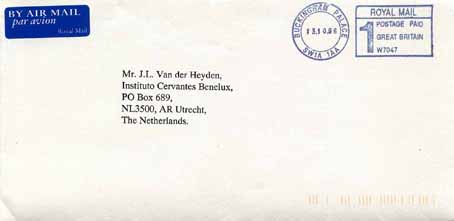 I also communicate that my new home adress as from next 1 February will be Torremolinos, Málaga, Spain. For the time being. I delegated my authorities in the Benelux and the United Kingdom. I hope my businessplan will be carried out now in good collaboration with all parties concerned. With kind regards. Yours sincerely, John L. Van der Heyden The Netherlands P.S. Please, give my dearest regards to the Boys.
24 SEPTEMBER 2005 EIGHT YEARS LATER ON BEHALF OF HIS ROYAL HIGHNESS THE PRINCE OF WALES