Education & Training, Recruitment & Selection, Management, Business Consultancy, Travels, Translation Services, Interpret Services, Public Relations, Communication, Publishing, Spanish in Spain and Latin America, America, Enterprises, Air Lines, Automation, Internet, Productions, Insurances, Hotels, Football, Princess Diana Stadium, Television, Real Estate.
Lindsey Knox and Ros Halley Middle Marches Guided Walks Riversdale Slitrig Crescent Hawick, Roxburghshire SCOTLAND TD9 0EN Date: 21 February 2002 Concerns: LETTERS TO DIANA, PRINCESS OF WALES Ref: JH/LK20020221 Torremolinos, Thursday the 21st of February 2002 Dear Lindsey,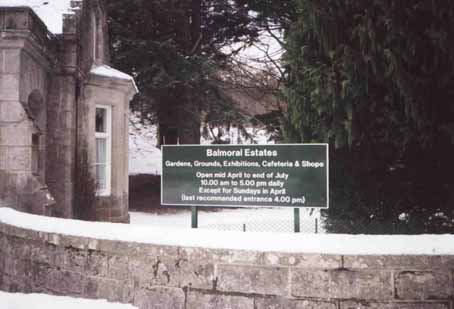 Thank you very much for your information about your guided walks in Scotland, that I received at my home address in Spain. For the time being I think, because I had to take over Princess Diana's responsibilities in the United Kingdom. These photographs were taken on the 28th of December 1999 on occasion of the third anniversary of my engagement to Her.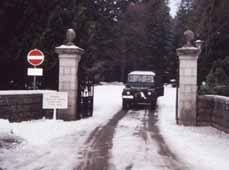 I could visit Balmoral Castle that day thanks to the brochure that Ros Halley sent me with the message "You located the Royals there!" From your information I deduce that Ros is not well. I hope she will recover as soon as possible. Because I have very good experiences with her. I think it will be worthwile that I come back to Scotland again next summer. I need a lot of exercises. But before I would like to ask you a favour. Added you find the information about my book 'Letters to Diana, Princess of Wales' that has been published recently by Trafford Publishing in Canada. The book has to be sold all over the world. I already asked some colleagues of mine to promote the book in the following countries: Australia, Canada, England, Ireland, New Zealand, South-Africa, United States of America, France, Germany, Austria, Italy, Brazil, Portugal, Russia, Costa Rica, Mexico and Spain. As you see I need someone to do some promotion in Scotland as well.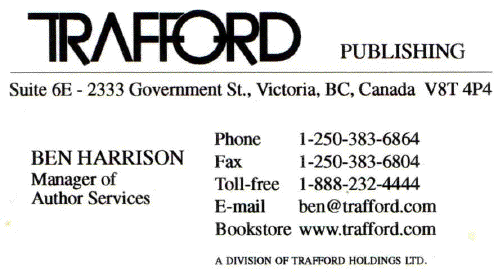 You would do me a great favour to forward this message to your favourite bookstores, publishers, libraries, etc. My favourite bookstore would be the souvenir shop of Holyrood House and Edinburgh Castle that I visited on the occasion as well. It is very easy. Any bookstore can make a deal with my manager via the internet. Above is his card. I was surprised by the visit of the Wizard of Oz during the New Year's Walk on the First of January 2000 in St. Boswell's. I also met him in Warwick Castle on the 26th of April 1997. Therefore herewith you find a passage from the manuscript of my book with the photograph with him and a Lady in Red.
Saturday, 26-04-1997
I need a task-force consisting of representatives of possible participating parties from the Benelux, Spain and Britain. In the Netherlands I will discuss this issue with the organizers of the Government Game. Today first I visited Kenilworth Castle and had there a good conversation. Afterwards I made a "village walk" through Royal Leamington Spa; after having visited the "Green Man" at Kenilworth, Route: Woodcote Road - Northumberland Rd - Lillington Avenue - HEEMSTEDE Rd - Valley Rd - Wellington Rd - Leicester Street - Rosefield Street - Jephson Gardens - Parade and back to the guesthouse where I spoke with "Stephany". I had two glasses of Red Wine at Nelson's bar where a visitor told his story about a visitor with green hair. I told him about my experiences with the lady in Red and Purple.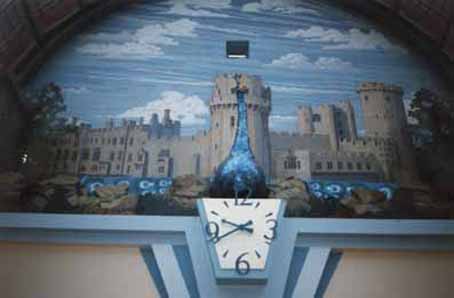 I hope this will not cause any nuissance. The business will come up now. There is no way back, or I must Die! And I won't! I read the story in The Mirror on page 3.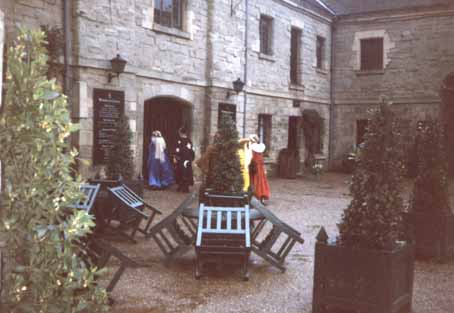 I am glad you were wearing a baseball cap. Have confidence! Monday I am going to Stratford. I told "Stephanie" that the one who is going to abuse my situation will be punished very severely.
Sunday, 27-04-1997
This has been a very special day. I received my First Holy Comunion in the Anglican Church of St. Mary's in Warwick. I had a place next to the Master of the Hospital of Robert Earl of Leicester, Mr. B. Rhodes. After the service I had a conversation with him and he told me that his hospital was the favourite of Queen Elizabeth.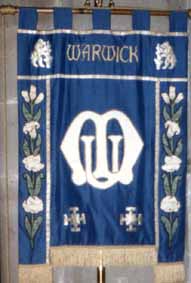 He introduced me to the priest and invited me to visit his "hospital". A signal of hospitality that I greatly will accept. Afterwards I visited Warwick Castle. First I went to the Kingmaker.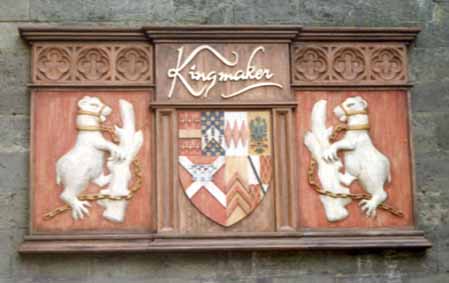 In the guide of the castle I underlined some significant remarks: The Wars of the Roses took place from 1450 to 1471 in the time of Richard Neville, the 'Kingmaker'. "The Wars of the Roses, which began in the early 1450s and ended with the battle of Bosworth in 1485, were a prolonged struggle for supremacy between the Houses of York and Lancaster". The image in wax of Richard Neville is shown in a photograph. He has exactly the same family features as my friend Van Munster, like Princess Augusta of Saxe-Gotha (1737) in the State Dining Room has an extraordinary resemblance with Queen Elizabeth II. So I called my friend now. Furthermore I read "In March 1471, Edward landed at Ravenspur from the Low Countries, etc." The Kingmaker's final act was on 13 April. Furthermore I read about Francis Greville, who became the 8th Lord Brooke in 1727. "Brooke" in Dutch is "Van den Broek". Lord Brooke had made his organ in Leamington Spa. Visiting the State Dining Room I observed that Queen Elizabeth and Prince Philip visited the castle on the 8th of November 1996 with local authorities as part of their tour of Warwick and Stratford-upon-Avon. In the Red Drawing Room I noticed the picture of Sir Philips Sydney (1554-1586). Fighting the Spanish in Holland, he was shot in the side at the Battle of Zutphen, Residence of the Family Van der Heyden van Baak van Doornenburg. In the Library I saw the figure of Guy Lord Brooke, who left Eton in 1901. He became Earl of Warwick in 1924.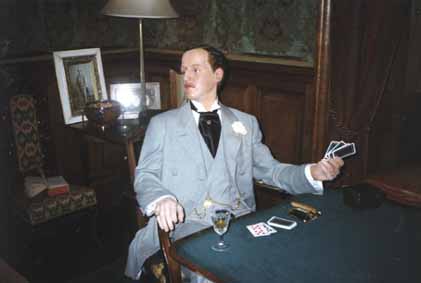 In the Card Room I saw the wax figure of Charles Spencer Churchill, the 9th Duke of Marlborough and owner of BLENHEIM PALACE. There I spoke with a girl - who was very well dressed - about the Kingmaker. The Boudoir contains a social scene, especially with the Marlborough House set, a group gathered around Edward, Prince of Wales.
The Bedroom showed Consuelo, Duchess of Marlborough - a member of the Vanderbilt family -, the Marquess of Blandford, son of the Duke and Duchess of Marlborough and Edward, the Prince of Wales and latter King Edward VII. On 4.30 pm the window of his bedroom was set very wide open to let the new Fresh Air in! After having read that Kenilworth Castle had been the stronghold of Simon de Montfort (Van der Heyden was Drost of Montfort) I went to to the Peacock Garden and there I realized completely the message of the Mysterious Present of October last year.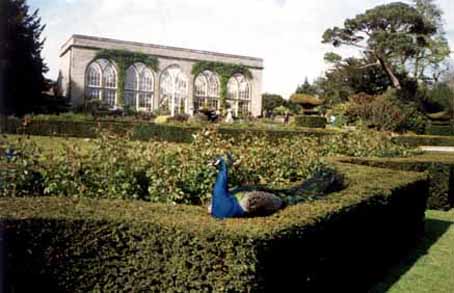 After the visit I went to The Crown Hotel to have dinner and a Flowers Original. The waiter gave me a number: 14. It reminded me of the 14 orange and 14 red royal roses that ICB sent on the 28th of August last year. I went to Stratford and had a glass of red wine in the Inn "Rose and Crown", former Green Dragon. During my way-back to Warwick I listened to "Martin Guerre" and heard "My name is Dutilh". The attorneys of Nauta-Dutilh in Amsterdam defended my interests as from April 1992. Mr Jan Peter Nauta, a hispanistic colleague of mine, has a great responsibility in the Congress of Spanish on the 27th of September.
Monday, 28-04-1997
Stratford-upon-Avon, Anne Hathaway's Cottage, Tea Garden. I discussed my plan with Mr Philip Homer, Economic Development Manager of the District Council of Stratford. He will hand over the Business Plan to the chairman of the District Council, Mrs Sheila Ribbins. We agreed that Stratford as location is interesting because of the cultural aspects of the name and commercial managers have to develop and work out the business plan in good collaboration with.... and parties with appropriate expertise such as Warwick Business School. Before ending this letter I met with the guide who guided the Stratford Tour on 9th August last year. I hope I did my preparatives to the satisfaction of all parties concerned and hope to receive a favourable reply very soon. With sincere and deep esteem.
Added you also find a CD. I request you to hand it over to Ros. It contains 304 photographs that I took during my stay in Scotland during the Millennium. You will also find a PowerPoint Presentation with the filename 20010612 Plus Ultra, that I used for my first presentation on the 12th of June last year before my Lions Club in the Netherlands. There Ros is also in the picture.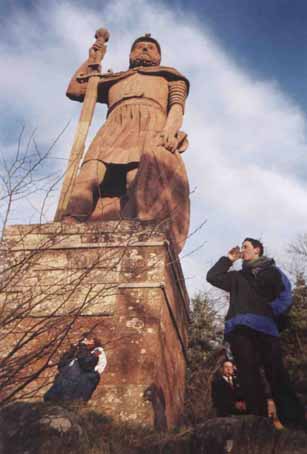 The photographs can be opened and elaborated with the Adobe Photoshop 5.0 program that I copied on the disk. I also copied my Microsoft Office 2001 program to see my PowerPoint Presentation that may be translated in English as well.
Then I would like to ask you one last favour. Last summer I sent the following letter to the owner of the Cranford Guest House in Braemar KEY NUMBER FOUR
Some time ago I found the keys again in my bag. In The Netherlands! As you see I still believe in Miracles. I hope I can bring them back personally next summer. Therefore I request you to call Mr. Clark to let him know what happened. I thank you very much in advance for your wellwilling collaboration and would like to end this letter with a poem of Rudyard Kipling that I found in my guest house in Henley-on-Thames on the 24th of April 1997.

IF
IF you can keep your head when all about you
Are losing theirs and blaming it on you,
If you can trust yourself when all men doubt you,
But make allowance to their doubting too,
If you can wait and not be tired by waiting,
Or being lied about, don't deal in lies,
Or being hated, don't give way to hating
And yet don't look too good, nor talk too wise:
If you can dream - and not make dreams your master;
If you can think - and not make thoughts your aim,
If you can meet with Triumph and Disaster
And treat those two imposters just the same;
If you can bear to hear the truth you've spoken
Twisted by knives to make a trap for fools,
Or watch the things you gave your life to, broken,
And stoop and build 'em up with worn-out tools:
If you can make one heap of all your winnings
And risk it on one turn of pitch-and-toss,
And lose, and start again at your beginnings
And never breathe a word about your loss;
If you can force your heart and nerve and sinew
To serve your turn long after they are gone,
And so hold on when there is nothing in you
Except the Will which says to them: "Hold on!"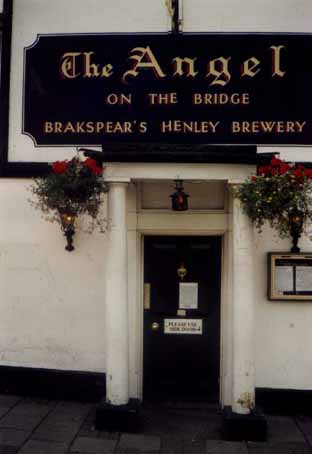 If you can talk with crowds and keep your virtue,
Or walk with Kings - nor lose the common touch,
If neither foes nor loving friends can hurt you,
If all men count with you, but none too much;
If you can fill the unforgiving minute
With sixty seconds' worth of distance run,
Yours is the Earth and everything that's in it
And - Which is more - you'll be a Man, my son!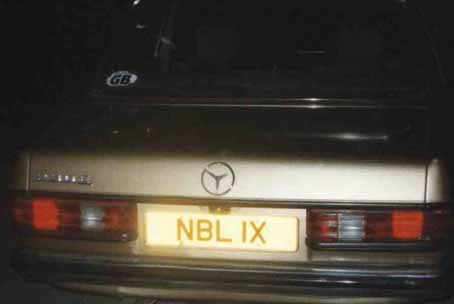 YOURS SINCERELY JOHANNES HEYDANUS SPAIN