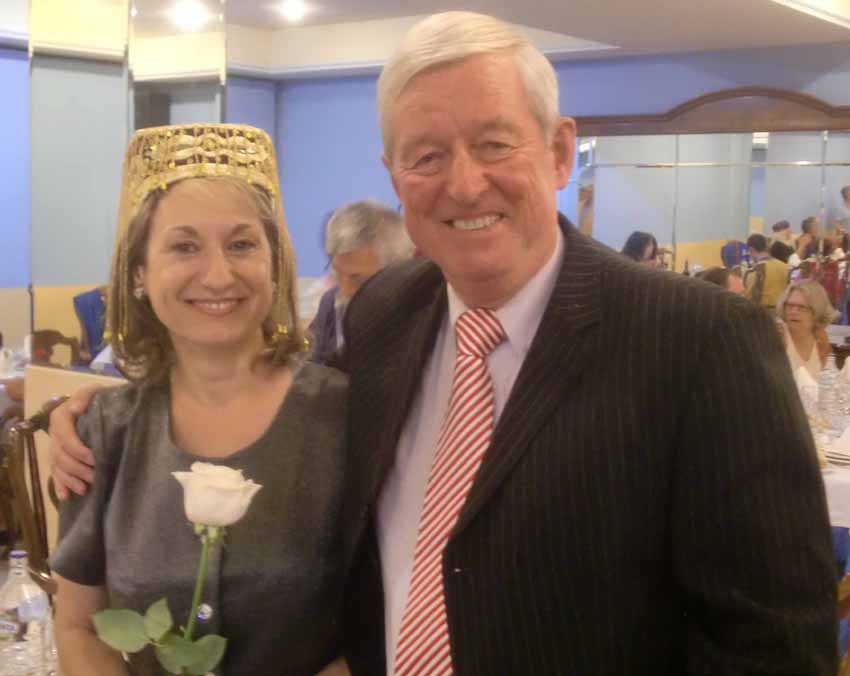 Education & Training, Recruitment & Selection, Management, Business Consultancy, Travels, Translation Services, Interpret Services, Public Relations, Communication, Publishing, Spanish in Spain and Latin America, America, Enterprises, Air Lines, Automation, Internet, Productions, Insurances, Hotels, Football, Princess Diana Stadium, Television, Real Estate.
Instituto Cervantes NBLEW. P.O. Box 689. NL 3500 AR UTRECHT Kingdom of Netherlands. His Royal Highness The Prince of Wales. CLARENCE HOUSE. LONDON SW1A 1BA UNITED KINGDOM. Date: 24 September 2005. Concerns: CORRECTION Reference: 20050929JHPC. Dear Royal Highness, During my traditional visit of yesterday the 28th of September to the estate De Engelenburg in Brummen - after having visited Palace Het Loo in Apeldoorn for the eightth time on that date - I noticed that I have made a mistake in my letter Eight Years Later of last 24th of September.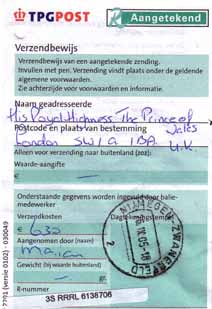 The sentence
"It is the official edition of the manuscript that I delivered with Christmas 1997 at BUCKINGHAM PALACE on behalf of Your Mother, Kensington Palace on behalf of The Office of Diana, 10 Downing Street on behalf of The Prime Minister, Christie's King Street on behalf of Lord Balfour, Kings College Cambridge on Christmas Day on behalf ot The Royal Library, Althorp House on behalf of the Spencer Family and finally Reverend David Sharp of St. Mary's Church in Warwick whom I had invited to consecrate my proposed Holy Matrimony in Apeldoorn."
Must be: "It is the official edition of the manuscript that I delivered with Christmas 1997 at BUCKINGHAM PALACE on behalf of Your Mother, Kensington Palace on behalf of The Office of Diana, 10 Downing Street on behalf of The Prime Minister, Christie's King Street on behalf of Lord Balfour, Kings College Cambridge on Christmas Day on behalf ot The Royal Library, Althorp House on behalf of the Spencer Family and finally Reverend David Brindley of St. Mary's Church in Warwick whom I had invited to consecrate my proposed Holy Matrimony in Apeldoorn." I apologise for the inconvenience. Yours Sincerely JOHN L. VAN DER HEYDEN CC EH
18 AUGUSTUS 2009 HIS ROYAL HIGHNESS THE PRINCE OF WALES IN ST. JAMES'S PALACE