Education & Training, Recruitment & Selection, Management, Business Consultancy, Travels, Translation Services, Interpret Services, Public Relations, Communication, Publishing, Spanish in Spain and Latin America, America, Enterprises, Air Lines, Automation, Internet, Productions, Insurances, Hotels, Football, Princess Diana Stadium, Television, Real Estate.
To: Estate Agency Maxwell Heppell and Co. Date: 13-02-97. Hour: 21.10 (Dutch time). Number of pages: 2. Dear Sirs, I herewith have the honour to send you the Certificate of Incorporation of the Private Limited Company Instituto Cervantes Limited that I recently founded.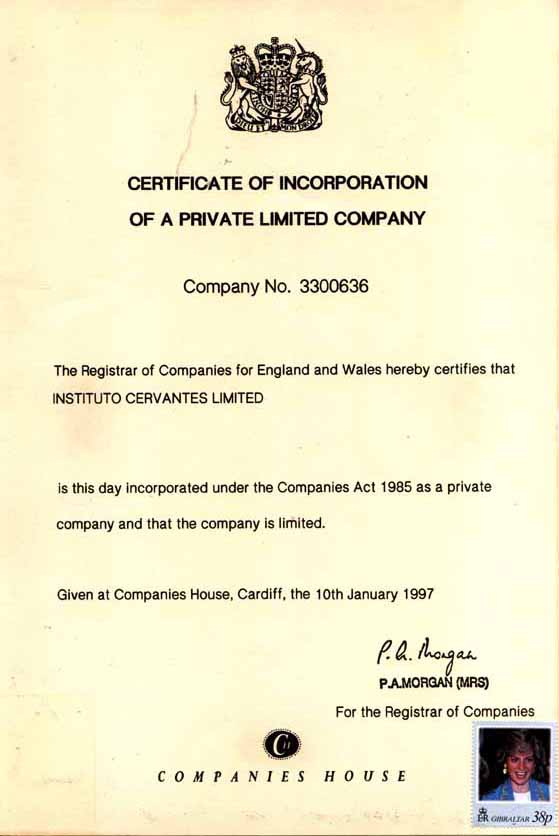 I want to establish the head office of this new organization in Stratford-upon-Avon, Shakespeare's birthplace. Therefore I will move to Stratford in due course and I am looking for an appartment or a house in Stratford or the near surroundings. Therefore I kindly request you to send me the information you have of the houses for sale in that region. At this moment not only the liability of the company is limited, but also the budget. So I ask you to send me the information about all price classes you can offer. For your kind collaboration I am thanking you very much in advance. With kind regards. Yours sincerely, INSTITUTO CERVANTES Netherlands, Belgium, Luxemburg, England and Wales. JOHN VAN DER HEYDEN Manager Benelux Added: Certificate of Incorporation of Company No. 3300636, dated Cardiff the 10th January 1997.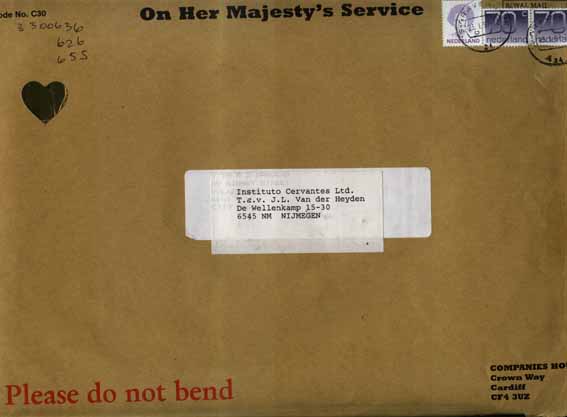 18 MARCH 1997 RECEIPT OF YOUR FAX MESSAGE ON BEHALF OF MAXWELL-HEPPELL IN WARWICK U.K.