Education & Training, Recruitment & Selection, Management, Business Consultancy, Travels, Translation Services, Interpret Services, Public Relations, Communication, Publishing, Spanish in Spain and Latin America, America, Enterprises, Air Lines, Automation, Internet, Productions, Insurances, Hotels, Football, Princess Diana Stadium, Television, Real Estate.
TELEFAX To: Harrods Knightsbridge. Attention: Mrs Ana Wilkins. Date: 16 August 1997. Time: 14.00 Dutch Time. Concerns: CONFIRMATION Number of pages: 1. Dear Mrs Wilkins, I would like to thank you for your friendly letter dated 13 August, that I received this morning.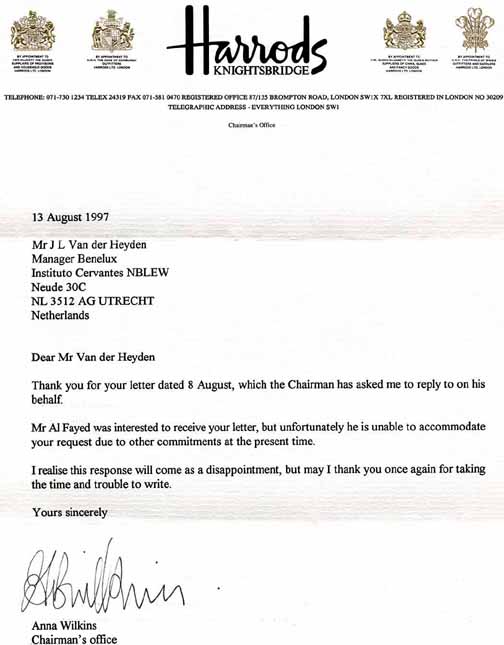 I have the honour to let you know that I am not disappointed regarding the actual situation and the parties involved. Last April I visited your department of wedding dresses that has impressed me.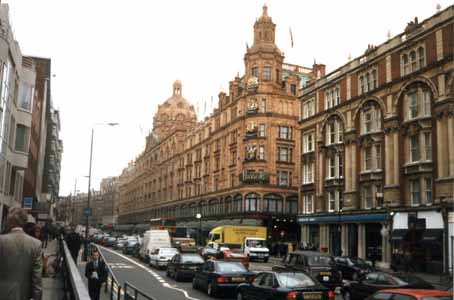 I hope to be able to visit Harrods another time. With kind regards. Yours sincerely, INSTITUTO CERVANTES Netherlands, Belgium, Luxemburg, England and Wales. JOHN VAN DER HEYDEN. Manager Benelux. P.S. I also need a good manager in the United Kingdom.

29 AUGUST 1997 INFORMATION ON BEHALF OF MR MOHAMED AL FAYED