Education & Training, Recruitment & Selection, Management, Business Consultancy, Travels, Translation Services, Interpret Services, Public Relations, Communication, Publishing, Spanish in Spain and Latin America, America, Enterprises, Air Lines, Automation, Internet, Productions, Insurances, Hotels, Football, Princess Diana Stadium, Television, Real Estate.
Friday, 4-07-1997
I hope that you and your staff are working on the operationalisation of our Business Plan. Then I will continue with the Diana Project.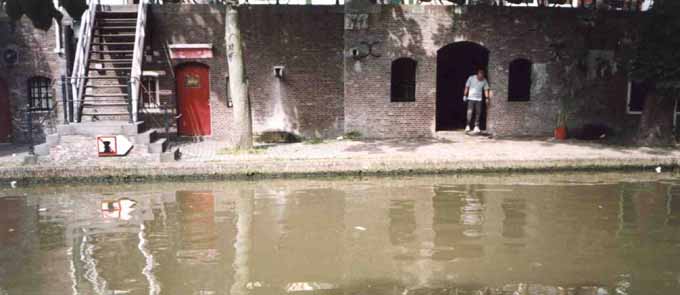 I will and I think of Elizabeth's slogan At ease, anything is possible. That's very wise. I note that she and me are still on the same track. Elizabeth meets important persons every day. So she can choose to have contact with any person. Pisces: 'The coming period is becoming a busy, but productive one, although a colleague might produce some problems. Have a good rest this weekend after all the fatigues'. I sent Peter a letter yesterday to request his support for my Diana Project. Another Pisces is Eleanor. I will ask her support as well this afternoon in a letter. I sent a letter to Eleanor asking her support. Visited my new general practioner Dr L. Querido. Furthermore I called the president of the Valkhof Foundation requesting him to inform you about the developments of the rebuilding of the Valkhof Castle in Nijmegen. This morning I had a conversation in the Fitness Centre with an American couple. The gentleman wore a purple towel and the lady was looking at a photograph of Two Lovers tightened together with ropes and bars of dynamite in it. Of course I understand that this represents Our Position. In my opinion it will be a suitable task for the Minefield Committee to eliminate these bars of dynamite. So That We Can Live In Peace Together. I was called. The phone was laid down. Please be carefull. The line has to be tested by Mr Sharp and his services. I read the article on the front page of 'Algemeen Dagblad' of today: 'Koop Utrecht en win Monopoly'. I translate the title and some passages:
"Buy Utrecht and win Monopoly: By Martijn Bennis.
ROTTERDAM - Why wins the owner of the Utrecht Neude, Bilt Street and Vreeburg often the play Monopoly?... Here We Are Love. We will be the most powerfull couple of this planet as from now! The next question will be: 'What are We going to do with this power?' I had a conversation about New Kingdom yesterday with the girl from the radio. Our Prime Minister knows how I am thinking about that and you as well. I see the article Hooray Henleys. It reminds me that my new love started there almost a year ago already and in NRC in an article about NATO the exploration plane that flew over my house on 8 October last year. The day after my first letter to you and the day of the hoax in The Sun. So there must be a lot of capacity to protect us. I realise what I've been missing in life during five years and I realise as well that I still have to write a letter to the gentle family Tristen in Watermans at Henley.

5 JULY 1997 LETTER TO MR AND MRS TRISTEN IN HENLEY-ON-THAMES