Education & Training, Recruitment & Selection, Management, Business Consultancy, Travels, Translation Services, Interpret Services, Public Relations, Communication, Publishing, Spanish in Spain and Latin America, America, Enterprises, Air Lines, Automation, Internet, Productions, Insurances, Hotels, Football, Princess Diana Stadium, Television, Real Estate.
Wednesday, 19-02-1997
Back home. Had a good conversation with the Governor of our Multiple District. He will arrange my membership in Stratford. I am getting more and more enthousiastic about Walcote House. The appartments offer the possibility to live an independant life and to live amongst other people. As a matter of fact it would be the ideal situation for me. I will need the rest of the landscape and the social contacts with the fellow residents. Financially I cannot afford it yet. I will also need a car to do my work. I also need a salary to afford me a mortgage. Enclosed you find a copy of the documentation. You could offer me your help by getting in contact with them. As far as the public relations is concerned I had a good contact yesterday with the governor of our Multiple District 110 BZ. I reported him yesterday all my personal developments and he offered me his support. We know each other from the districts convention in Deventer when he was chosen governor. I took part on a bowling contest with the cabinet where I scored the highest number of points during a heavy conversation with a judge about Dutch drugs policy. I am not really a friend of criminals. They gave the price to the past governor however. You may imagine the fun we had. But Mr van Wesemael is a very serious and conscious man and I absolutely can relie on him. At the same time I read that Prime Minister Aznar of Spain visited our country yesterday. Mr Aznar knows that he owes me a lot. During the last Spanish elections I gave him my personal support as Instituto Cervantes Benelux. I am also responsible for a great deal for the recognition of Spanish in Dutch regular education. I will write him a letter today with the request to give a donation to the Foundation Cervantes Benelux. I will also send him the Certificate of Incorporation of the Limited and inform him about my plans. Another form of Public Relations will be the invitation in my house of the boys that are going to rebuild my wall. They will see the letters of five royal houses and the Christmas cards of two Prime Ministers. I received a certified letter of Peter. He is mistaken by thinking that I use him as a reference. I consider him as one of my best pupils and nothing else. So I sent him my reaction and a copy of mine and his letter to the Secretary of Justice. Lady Spencer married her lawyer today on television. Very inspiring.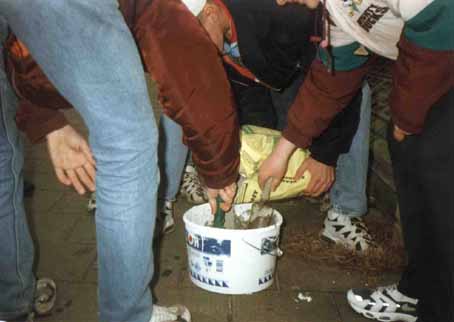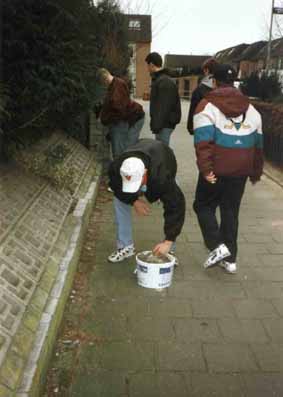 The boys have almost built up the wall. Tomorrow they will finish the job. As I always keep a copy of my letters and to show that behaviour can be changed I note the names and addresses at the foot of this letter in order to be able to give them a reward when I live in Britain. I believe in positive reinforcement. I ordered the vocabularies of German at Reader's Digest because William is fond of languages. Tomorrow I will have three visitors for the house.

20 FEBRUARY 1997 FAX TO THE PRIME MINISTER OF THE NETHERLANDS