Education & Training, Recruitment & Selection, Management, Business Consultancy, Travels, Translation Services, Interpret Services, Public Relations, Communication, Publishing, Spanish in Spain and Latin America, America, Enterprises, Air Lines, Automation, Internet, Productions, Insurances, Hotels, Football, Princess Diana Stadium, Television, Real Estate.
Whit Sunday, 18-05-1997
I make an analysis of the article Austere Aznar defies critics to put Spain back on course cuoting some lines. 'As Europe's left cheers Tony Blair's landslide election victory in Britain, celebrations of a different kind are taking place in Spain. It has just experienced its first full year of right-wing government for two decades. The enthousiasm in Spain is not quite as defeaning as in Britain, but the feeling of satisfaction in Prime Minister José María Aznar's Popular Party government is just as intense... Spain barring unexpected disasters, will be one of the first countries to enter economic and monetary union (EMU).. Aznar, whose minority government depends on the support of three quarrelsome regionalist parties, is stable. All three parties, especially Jordi Pujol's Catalan Convergence and Union, believe EMU membership is the most important issue in Spain. By putting the country on track, he has ensured support until at least mid-1998, when the final decision on membership will be made. A snap, early election after that might win him the absolute majority that he covets.... "Every day we spend in government strengthens our attachment to the centre." he told Spanish daily El Mundo.... Aznar has done everything to avoid confrontation. His relationship with regional allies has been based on shared Cristian Democrat and liberal economic principles... His reward has been a pact between unions and employers that makes the labour market more flexible and should help create jobs.. There is no doubt that, in economic terms Spain is doing fine. Since Aznar came to power inflation has fallen from 3.8 per cent to 2.2 per cent, the Madrid bourse has jumped 40 per cent and interest rates have dropped from 7.5 to five per cent. Most startingly, the budget deficit was cut from 6.8 to 4.4 per cent last year and is set to drop to the EMU-busting three per cent level this year...
The US ambassador to Spain, Richard Gardner, even spoke of "personal warmth" between Clinton and Aznar when they met last week... The austere Aznar will probably not be celebrating his year in power with champagne. But those who thought a year ago that they would be dancing on his political grave have got it wrong again.' After having studied the governmental ideas of his government last year I sent Mr Aznar a letter in which I expressed my personal confidence in his approach. I call it the VAN DER HEYDEN/HALBERTSMA approach: cutting the costs and invest in positive ideas, avoid conflicts and promote cooperative programmes. In my last letter to our Prime Minister I expressed my willingness to speak with Mr Aznar after he will have taken over the Presidency of the Spanish Instituto Cervantes in Alcalá de Henares strengthening that way his expression "Every day we spend in government strenghtens our attachment to the centre". I also should like to meet his wife Ana Botella. The Neude and the Domplein in Utrecht are within a stone's throw. There the bridge between Holland and Spain will be built the next coming months under the umbrella of the Royal Shakespeare Company. José María Aznar plays the Government Game very well and I will send him a brochure on the occasion of the first anniversary of his government and a request for a financial support for my plans in promoting Dutch-Spanish and British-Spanish collaboration programmes parting from the basic idea of integrity, ethics and human dignity extending them to the USA in the next stage. I enrolled for the 'III Congreso de Didáctica del español' on 27 September in Utrecht (programme enclosed). I hope I can make an important announcement on that day. Not far from my house is a company under the name DELTA renting London buses for special occasions.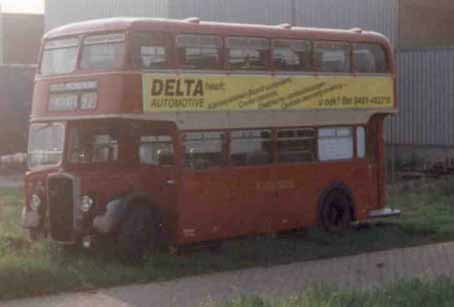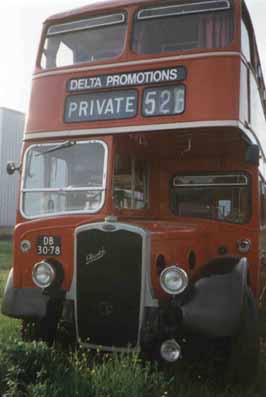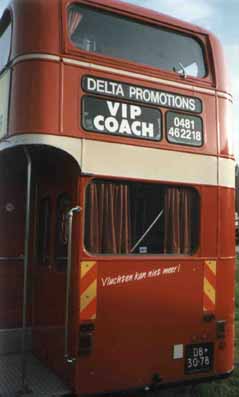 I also enclose copy of letter er/yv of 7 May of de Baak and the back side of that letter with the binoculars and the photograph of mr Aznar and his wife, that indicates to me that he is approaching. Also the empty chair on the envelope of de Baak is significant. I consider the colours red and yellow of the programme of The New Economy as the reflection of a poem I once wrote to my former colleague - on occasion of St. Nicholas - with the title A dream of red and yellow. I enrolled for the session of Robert Rubinstein, editor of Source. The blue Toyota YP-25-LT wears a red ribbon.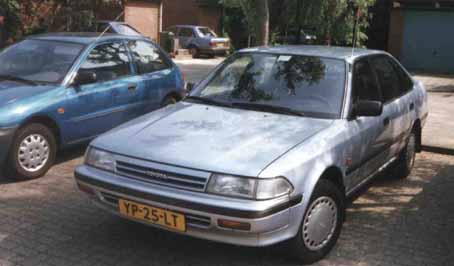 The car has the same colour as the dress you wore on the moment I visited Kensington Palace. I saw another Toyota with a red and white ribbon. This will become a beautiful bunch of flowers. Read the programme of The Herbal Bed about Susanna and John Hall, who lived in Hall's Croft that I visited on 9 August last year ('you arrested me', said the guide from York), meanwhile packing royal gifts.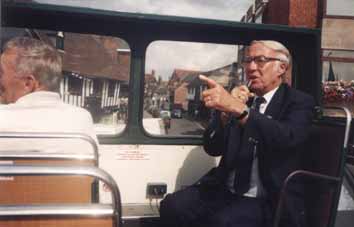 The 1986 season saw the opening of the Swan in Stratford, a new dimension to the work of the Royal Shakespeare Company made possible by the extremely generous gift of a benefactor, Frederick R. Koch. I think Mr Homer's idea concerning the Shakespeare/Cervantes scenario from the cultural point of view would give rise to an interchange between Stratford and Alcalá. Therefore we need a benefactor as well.