Education & Training, Recruitment & Selection, Management, Business Consultancy, Travels, Translation Services, Interpret Services, Public Relations, Communication, Publishing, Spanish in Spain and Latin America, America, Enterprises, Air Lines, Automation, Internet, Productions, Insurances, Hotels, Football, Princess Diana Stadium, Television, Real Estate.
Instituto Cervantes Benelux & United Kingdom De Wellenkamp 1530 NL 6545 NM NIJMEGEN The Netherlands10 January 1997: ASTROLOGY Dear Diana, How to get the bridge and how to become the partner and the invisible manager were the main themes of a conference I assisted on de Baak on the 13th of November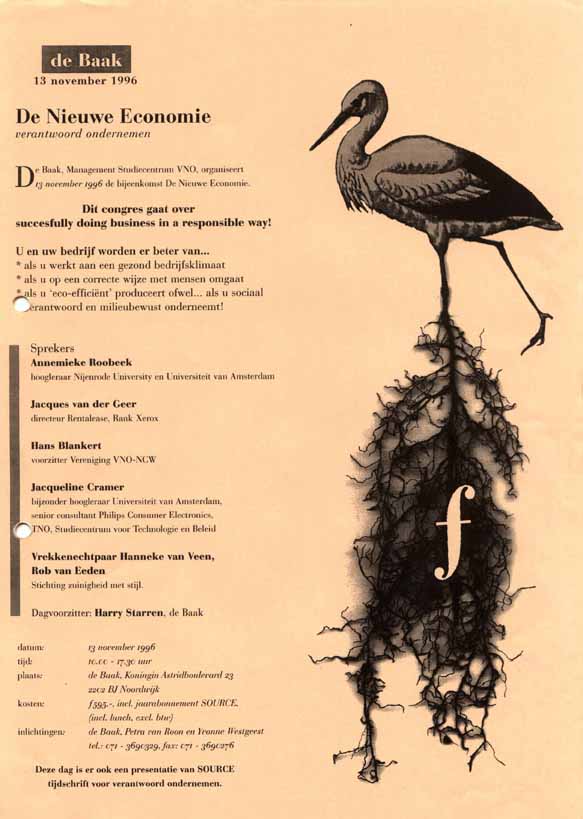 last year, the day Het Stadhouderlijk Hof wrote your invitation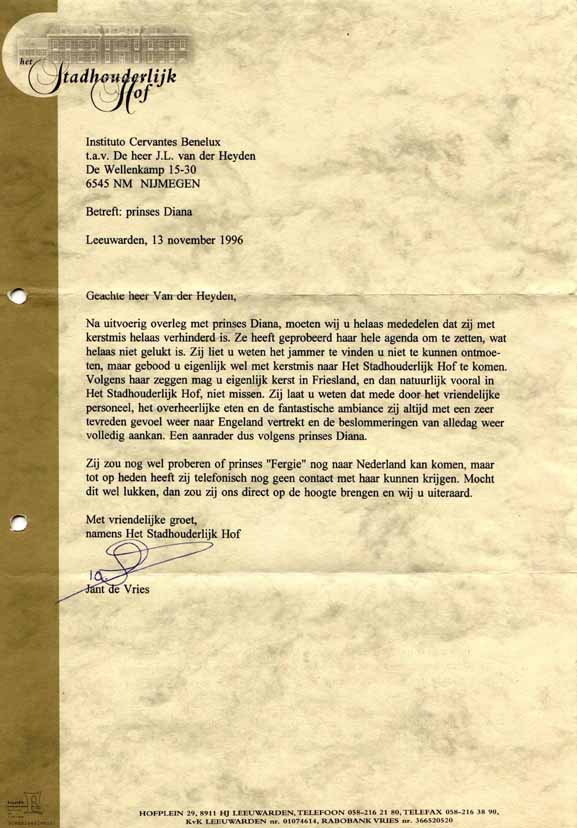 and Francis & Taylor sent their leaflet. The bridge between you and me is that we share the same hobby: astrology. Every day I read the horoscope of Cancer and Scorpio in De Telegraaf and nearly every day in the Daily Mirror. This way I can see what you are doing and where you are thinking about. In my horoscope I read the reactions on my actions, the feedback. This way the horoscope is a magnificent means of communication. Scorpio of 8-1-97 said: You're ultra pushy this Wednesday in what you say and do, but some people don't like pressure and you could lose their support and your advantage. If you compromise them or box them in. You might even get a taste of your own medicine with an official demand. I consider this as a perfect feedback on my former letters and my decision to an engagement. ENGAGEMENT means to me commitment and dedication. Once I had a similar engagement with my colleague Elizabeth. Our mutual commitment and trust in each other has worked out remarkably well. After our professional separation I worked out a case study in which I gave her the name Angela Vincente, the winning angel. Now she is one of the most powerful women in the Netherlands. I trust in a good communication between both of you. In this sense I think I have a great power. In the period 1992-1993 I dedicated my attention to a young Swiss woman whom I met in Salamanca in May 1992. She lived in Zürich. At that time Zürich had a great drug addict problem. I declared myself completely against drugs and gradually the problem disappeared. A few time later I declared my personal support to Mr José María Aznar. Now Mr Aznar is the Prime Minister of Spain. The 19th of September I wrote my first State of the Union to our Prime Minister. Enclosed I present the English translation. The 6th of November I deposited my policy plan at the Permanent Dutch Representation in the European Commission in BRUSSELS.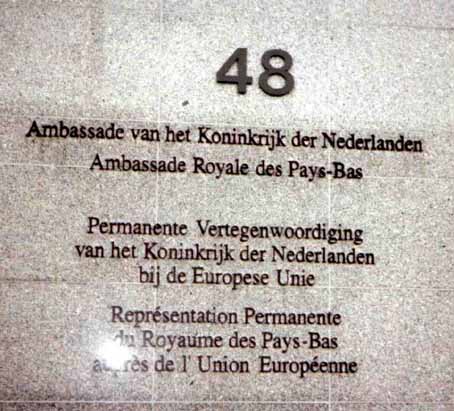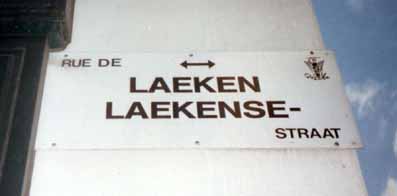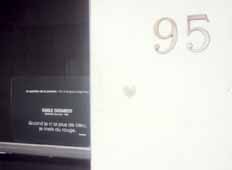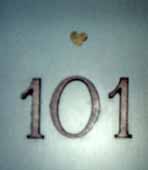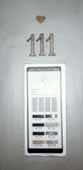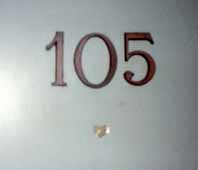 Now Mr Kok and President Chirac of France finally are on speaking terms. Mr Kok uses the same Conqueror envelope as I do.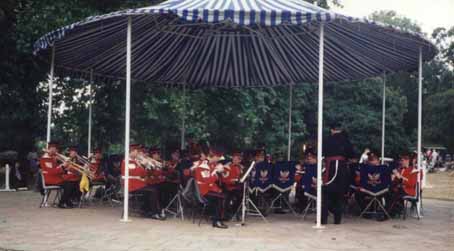 The 8th of August I stood a while before the Throne of England in BUCKINGHAM PALACE and I knew I had only one thing to do: getting William on that throne. I read the result in The Sun of last Tuesday: King Charles is dead..... long live King William. That must be a very emotional event to you. In my vision British Monarchy will not be dead. But the House of Windsor will make place for the House of Spencer. I am fully aware of your difficult position at this moment. Last Tuesday I went to the sauna in Oss, where you have a lot of friends who care about you and now I think about your horoscope of that day: A trio of assertive planets set their cap at you. Be aware of how your relationship with another is faring. It doesn't matter on what level your partnership exists, you must be aware of its weaknesses and plug any gaps, or under pressure it is likely to crack. Without any doubt the astrologer is speaking about the purple cap with the signal 492 that you bought at the Donna Karan Store in New York. In the sauna the key number D220 was given to me. In combination we have D220492: Diana 22 of April 1992, the commitment of my former invisible manager. The beginning of a long invisible partnership that is going to be visible now. From my point of view I must have been your invisible manager as well for a long time, represented by Mr James Hewitt as my stand in in the Golden Triangle Operation with the objective to release you from your difficult position as described in my State of the Union. I can explain this in a later stage. Mr Hewitt had the same initials as I have. As your partner I have my weaknesses indeed. I have some problems with my health because I was poisoned in May 1993 and I need money and specialists within the shortest term to build up the Cervantes organization and as a matter of fact I cannot do everything alone. Cervantes can become the biggest label in the world but I need assistance and support. My workload is heavy. In order to obtain support from Britain I wrote enclosed letter to the managing direction of Francis & Taylor in Basingstoke Hampshire. Another weakness is that I miss you when I look at your photograph of last Sunday and I see the sadness in your eyes. I will keep my promises however. I will support you to defend British Monarchy as an Institution, but I think Williams kingdom will have another character. Something more Europe oriented and I even foresee vaguely that he may become a future European Emperor on a constitutional basis. I already started a discussion about the function of nobility in our country and in my vision nobility is not dead. I foresee a nobility revival in Europe. The discussion about this issue has started already on Dutch television. In the year 2000 the former palace of Emperor Charles the Great will have been rebuilt here in Nijmegen, capital of Europe in the year 800. He was the greatest emperor of the Heyden Dynasty as far as I can imagine.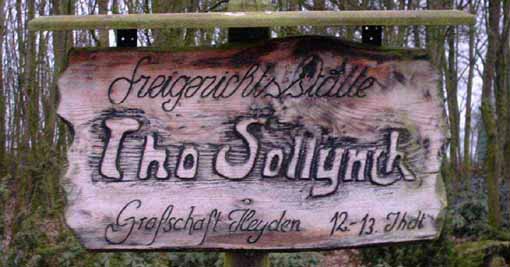 As a matter of fact I have imperial power as well in legal terms, but I will try to remain modest because of the lack of money. So they call me Honest John, just like your Prime Minister. Back to the present I have to state that I need a form of fundraising to finance the initial costs of development. My financial sources are running out. I am thinking of the creation of a sort of Cervantes Fund and I need an immediate solution for my financial problem. The 22nd of February I will assist the 8th Symposium Spanish in Education, Research and Management at the University of Nijmegen. Two days later I will talk with Mr H. van der Pasch of the Transfer Point of that university for the benefit of the operationalization of the organization in the Benelux. The financing of the Cervantes Fund will be an issue on the agenda. I am also thinking about the foundation of another fund. Having introduced already the idea of Golden Heart Foundation at Taylor & Francis I am now thinking about a Princess Diana Fund as a fundraising institute for charity purposes. As a member of the International Lions Organization I will discuss this issue with my friends. Today I decided to send you a weekly report every monday by certified letter starting the 20ieth of January and to stop my correspondence towards the Managing Direction of de Baak without any objection that you discuss my letters with them. You have got their telephone number. Enclosed you find my confirmation of this decision. Of course I have no objection when my letters will be read confidentially by your staff. I will read the feedback in the horoscope. In case in addition there might occur any inconvenience I will be at your disposition and of any of your staff members. I hope to start my work in Britain the first of April. I am opening an account at National Westminster Bank in Folkestone and requested the registration of the trade name Instituto Cervantes in Great Britain. Finally I like to end this letter with a personal remark about your beautiful Galliano dress you wore in New York. Having read some reactions about your robe I can only say: It matches perfectly with photograph 17 I sent you the 6th of January. I hope to have the occasion to admire that creation in that atmosphere as soon as you will be ready for it. With love, John Van der Heyden. Enclosed (amongst others): Translation of my State of the Union of 19-09-96; Dates of the contact at NatWest in Folkestone, Copy of the envelope of Taylor & Francis of 13.11.96. Translation: The Prime Minister, Drs W. Kok, Postbus 20061, 2500 EB 's-GRAVENHAGE.
19 September 1996
State of the Union
Excellency,
Now that Her Royal Majesty pronounced the policy plans of Your Government, the Instituto Cervantes has established a permanent right of use of the trade name in the Benelux, the clouds of smoke on the Tournooiveld have lifted, the tribune on the Korte Voorhout did not break down, the heather brooms entered for the last time our Royal Palace, purple is still sitting steady in the saddle, our country finally can share amongst the civilized countries and You started the 'wave' in our House of Commons to me it is a great honour to present You herewith my first State of the Union in order to start building the bridges.
Historical development
Recently I sent You every information in connection with the development of Instituto Cervantes and saved a special place for the so called Delta-network, labelled by me as the Golden Triangle. Within this network I made choices on behalf of all parties which have devoted themselves to let the fresh westerly wind entering in our country again in order to be able to start to collaborate within a new European collaboration in which social partners will be able to start to work together with respect for each other. A sound collaboration between the countries of the Benelux and the Kingdom of Spain will be the main issue.
Legal structure
Within the framework of the European unification I invited the future heads of state on the 31st of July to accept a seat in the government of the Foundation Cervantes Benelux. From the Prince of Orange I received the message that regrettably he had not the opportunity to honour my invitation, after which I requested Prince Johan Friso to help me to bring the launched rocket into the right course. From Prince Filip of Belgium I received the best wishes for the success of this initiative and from Don Felipe de Bourbon and Greece I received the message that he is not allowed to accept the invitation as long as the governmental function has a permanent character. Prince Johan Friso is orienting himself on his future career at the moment. I will remain doing my best for a personal involvement of our royal houses for the benefit of my plans. The social basis therefore has been created now. The respect of the existing parlamentary relations will be respected.
Decision processes
Democratical decision processes are indispensible for an active participation of all positive powers that contain our society. Some steering within the framework of a Strategical Perspective towards the year 2000 is necessary in order to do justice to the European identity of all participants as carefully as possible and to control the frontiers of the European Union. The Queen's speech of 17 September 1996 does not mention specifically in which way the relationship between Dutch and Spanish speaking countries can be improved. In addition to the policy plan of Instituto Cervantes Benelux and in connection with Your policy proposals I herewith give some recommendations for development stages as a first step.
1. Justice
The successfull policy of our State's Secretary of Justice has to be continued in a wider context.
2. Education
In the recent budget debates the term 'Bankrupt of the section adult education' has fallen. Education and Entrepreneurship although are essential conditions for the development of lasting collaboration relationships with an individual responsibility. Instituto Cervantes will not involve itself in internal conflicts of parties within this working area. It is desirable that conflicts will be resolved amongst themselves before parties can be admitted to further decision processes. In this aspect every organization that can support the policy of the Dutch and Spanish Government will be very welcome.
3. Foreign relationships
Instituto Cervantes Benelux will do the utmost to optimalize the relationship with Spanish speaking countries. Instituto Cervantes Benelux will promote the ministerial dialogue between the Netherlands and Spain.
4. Developing cooperation
In order to produce a vital impulse to give a positive optimalization of the relationship with the Spanish speaking countries of Latin America Instituto Cervantes will take an initiative to attract an ambassador with an international radiation. Consultation with the Ministry of Developing cooperation will be initiated.
5. Dialogue with Spanish namesake
With the Instituto Cervantes in Alcalá de Henares a dialogue will be opened in order to produce a joint content to a strategical plan from a Spanish and Dutch approach.
6. Finances
My claim on the State of the Netherlands as stated in my fax of 13 September 1996 to the Prime Minister is a rock-hard claim and completely legitimate. It is not a matter of terror of figures, but of figures to avoid terror. This claim will be maintained unimpaired. This will also be the case with respect to the proposal for an arrangement. After having received the amount a reputable financial economical expert will be attracted in order to offer the policy a thorough financial economical basis and a contribution to further economical growth and improvement of the infrastructure of the European Union.
Finally
On the 10th of September I assisted the meeting Spider in the web, centipede?. As a result of this meeting I determined the following policy assumptions. We need a new infrastructure, a new nest of concepts. We need to reduce complexity by implementing new management and educational programs, pro-active partnership roles, with partners being capable to do the same things. We need to know the responsibilities in partnership, a process of rationalization to achieve new challenges. Now we have to translate strategy into action. We have to put our partnership in process, getting the actionplans into action. It's my role in leadership to put ahead the vision into development and to be aware that the first component to good leadership is not to be negative by translating leadership-issues into actions. We have to develop management skills in Dutch-Spanish intercultural management. I'm aware of the necessity of efficiency, effectiveness and innovations and the necessary culture-shock of top management. The biggest problem anyhow is to get the bridge and to become the partner. 'Change' is not determined by the changes of one element. We are equal because of the fact that managers are able to change because they are willing to do so, although business managers are confronted with a lot of problems in their own workfield. Not technology is the business, but the information is the business and justice will be served continuing the process of 'cleaning out the webs'. I like to finish with my personal password:
20 JANUARY 1997 WEEKLY REPORT 1 TO LADY DIANA FRANCES SPENCER - START OF OUR ORGANIZATION