Education & Training, Recruitment & Selection, Management, Business Consultancy, Travels, Translation Services, Interpret Services, Public Relations, Communication, Publishing, Spanish in Spain and Latin America, America, Enterprises, Air Lines, Automation, Internet, Productions, Insurances, Hotels, Football, Princess Diana Stadium, Television, Real Estate.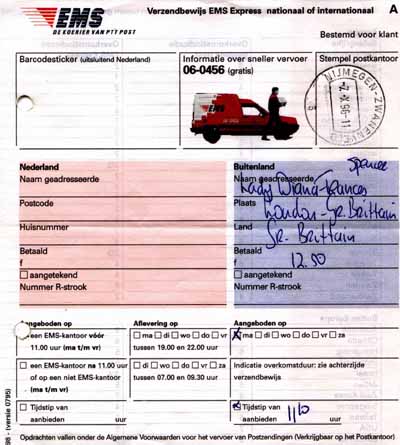 7 October 1996. SUPPORT JH492/DFS961007. Dear Princess, In this letter I would like to reveal confidentially a personal and most sincere story about things that happened in my life during the last few months. After having sent a letter to the crownprinces of the Benelux and Spain the 31st of July - as the final touch of (in my vision) a world wide security operation - I visited the United Kingdom starting with lighting a candle in Canterbury Cathedral the first of August.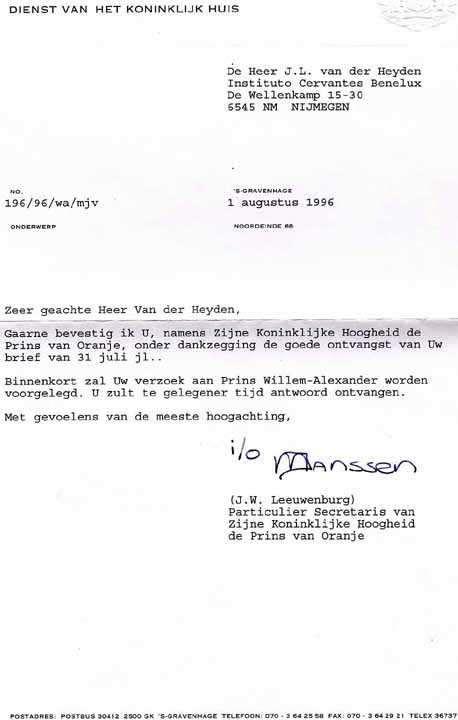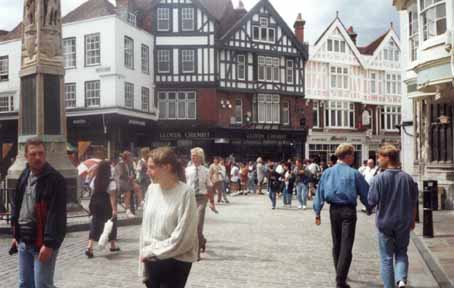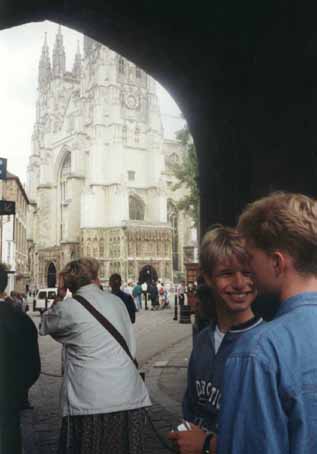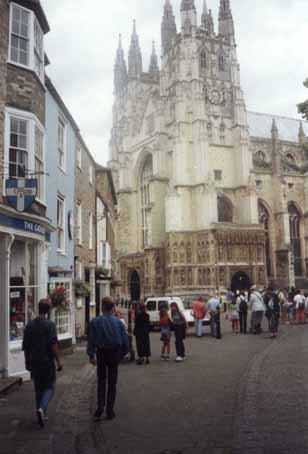 During ten days I visited some places very known to you like HAMPTON COURT, WINDSOR CASTLE, ETON, BLENHEIM PALACE and BUCKINGHAM PALACE.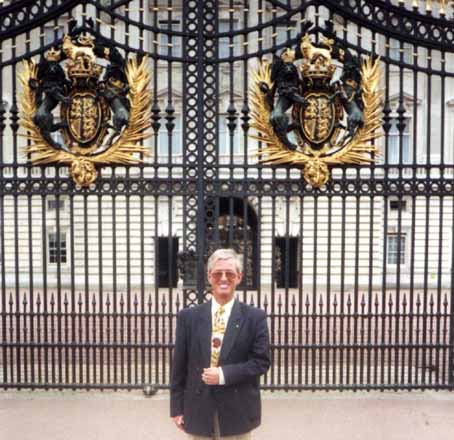 With my two sons of my former marriage - I divorced in april 1992 - I stayed at the campingsite of Laleham, between Kensington and Windsor. On Saturday in Covent Garden a lady offered us a corsage of heather. 'It brings you luck', she said. In HAMPTON COURT PALACE we visited the rooms of your former Dutch King William III and Queen Mary, daughter of Anne Hyde, and the state apartments of Henry VIII.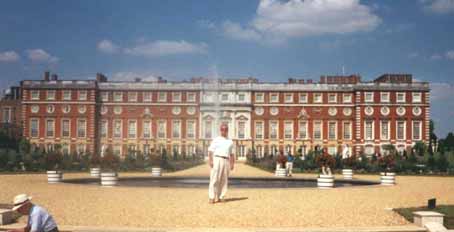 In St. George's Chapel at WINDSOR CASTLE a very kind lady explained me the history of the Order of the Garter and the relationships with our Queen, King Juan Carlos and the Archiduke of Luxemburg.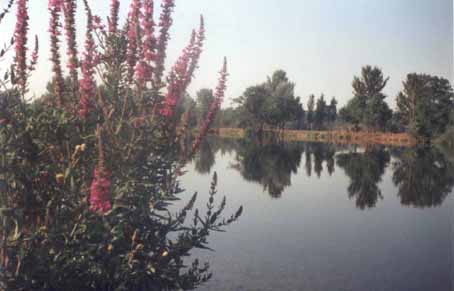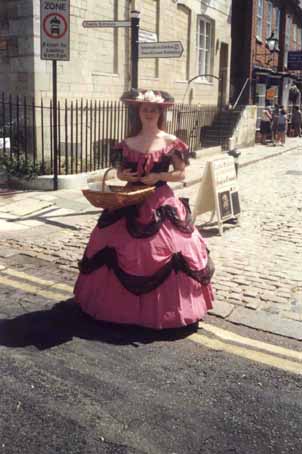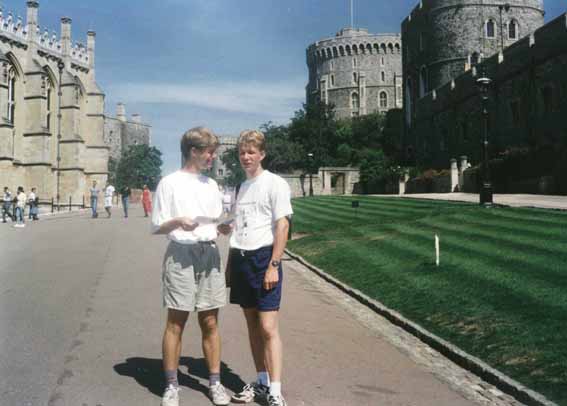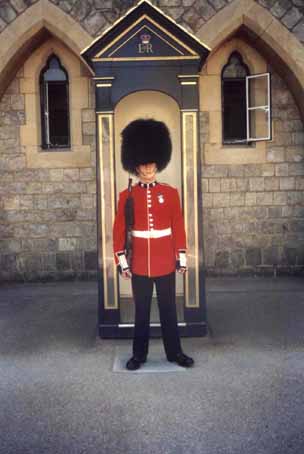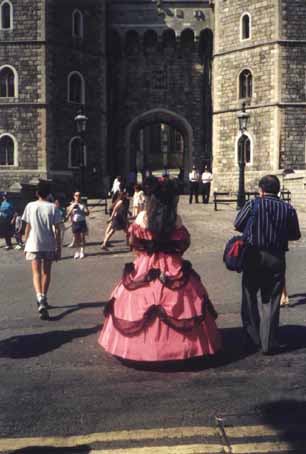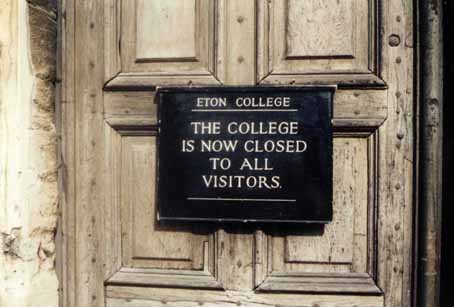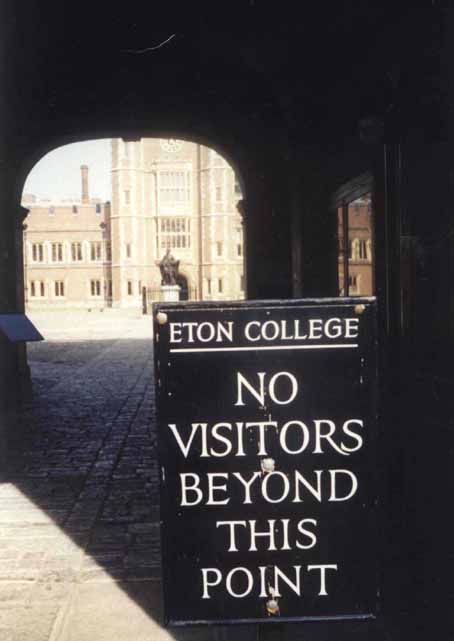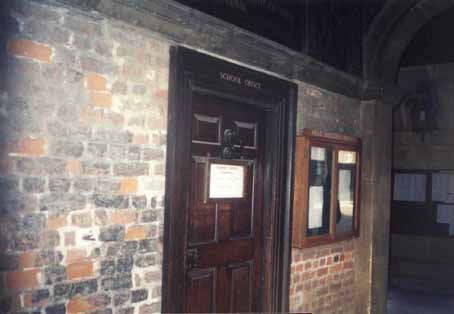 The sixth of August I visited Henley-on-Thames and on the terrace of the establishment The Angel on the Bridge I wrote some postcards to some persons whom I consider as my best friends.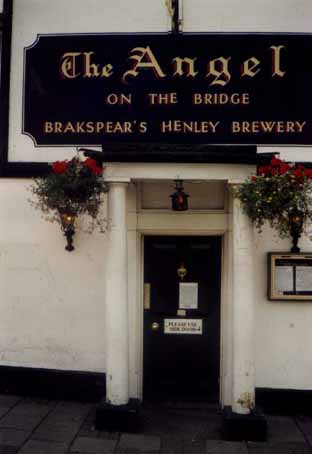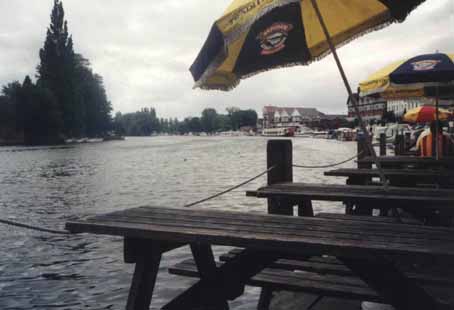 I also wrote a poem for on old colleague of mine who had been living in Henley receiving there her horse ride training and who always has been a great mental support to me.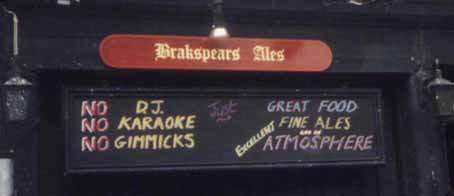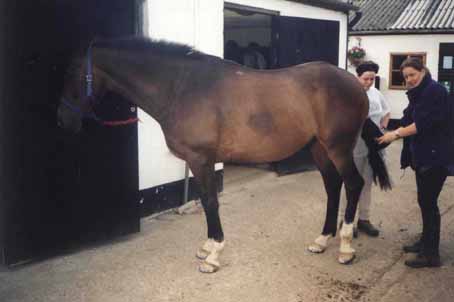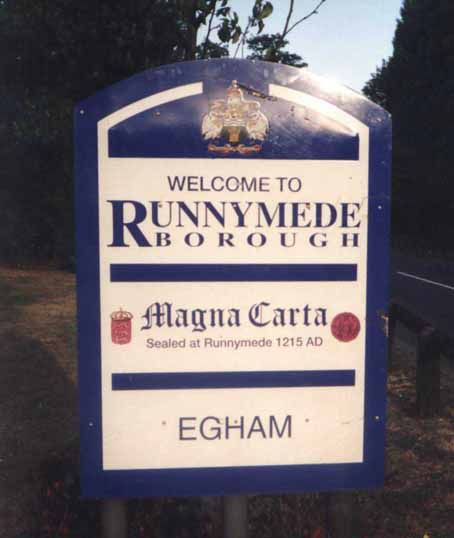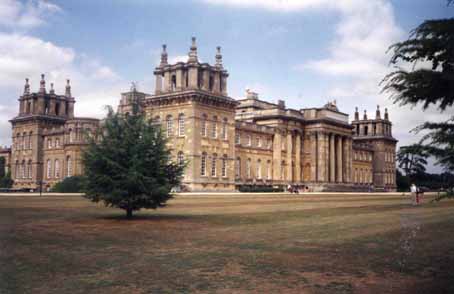 These days she carries very heavy responsibilities and I happened to call her Queen Elizabeth. Back on the campingsite I found a little bag with a notice '28'. From that moment I could not get you out of my mind and the 28th of August I sent a bunch of 28 roses to my former Queen Elizabeth to conmemorate your new freedom and the request to send them to KENSINGTON PALACE if she could impossibly accept them herselves. Sunday the 8th of September appeared a lady on the bridge behind my house. I recognised her eyes and after having deposited by fax my bill of 80 milllion Dutch guilders at the Prime Minister of the Dutch government I decided to read the books of Andrew Morton about your life. I hope you won't blame me that I did not pay you my attention before. In fact I had been to much involved in my Spanish affairs but what I read has struck me very deeply. It appeared to me if I were reading my own life story recognising the same situations. The struggle to escape the golden cage and the personal struggle to be meaningful for mankind. You must have had thousands of comments already on these books. But if you don't mind I give you my personal comment as well, hoping that way you will learn to know me a little better. I think we share the feeling of predestination. I know what it means to be the target of people and organizations trying to force to do things against the own free will and to 'treat' with medicines instead of giving a little peace of mind and understanding giving undesired advices. I have the experience been put into the spotlights and having been the target of criminal organizations and I can understand what that has meant to you. I know how difficult it is to be forced to be another person than yourself and to be persecuted constantly by shameless journalists. I read that we have the same friends in Spain. I feel even obliged to receive Don Juan Carlos or Don Felipe in a confidential place and I understand that you need a mission to express your ideals for a better world. We share the interest for astrology and I know that Cancer and Scorpio fit very well together. Even more: Cancer is capable to undo Scorpio from its sharp sting. And I'm a real one. From the other hand Scorpio is capable to protect Cancer, to fight for her and give her the safety where she is searching for. I think I also have the capacity of clairvoyance and I know that we will meet. We share the preference for composers like Mozart, Verdi and Tsjaikowski and I share the idea to care for those who are dying on the street, like the drug addicts in the streets of Amsterdam. I share the love for your children and I can understand why you are considered as an angel. These days I decided to withdraw for some time in my ivory tower to reflect the period from 1991, when I took very heavy personal decisions, 'to become myself' as my teacher told me. 'You will be yourself' he said and made a trip to Nepal. I think we passed through exactly the same process and the time to build bridges has come now. I have been fascinated by the new age movement and adopting a leading role. I am contemplating about the future of monarchy in the new European Union. The future of your children. And as a matter of fact my last wish to fulfill my life is helping you with their education in collaboration with my friends of the royal houses of Spain, Belgium and the Netherlands, to begin with. I have been a teacher for children, speak six languages, know the world of management and organization-development and I think I am able to get them in touch with new leaders towards the year 2000, but also being a friend and a second father. After having finished my development tasks in Spain and the Benelux I will consider this as my next mission, hoping you will support me. I will give back my support to you. Human Resources Management and Education will be my favourite preoccupation in the next future. For the future of a new king I will go deep into the heart. To be the center of the world is a difficult position as you know, Dear Princess. But I think I can take the responsibility being conscious of my weaknesses however.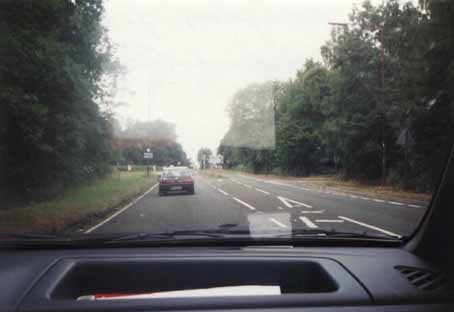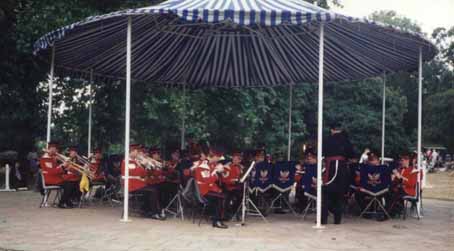 In the book of your new life I recognised my own story. I worked for three years in an environment where the use of the coded message was an absolute necessity to implement 'change'. I had to fight against criminal organizations and against a criminalised police-organization. My telephone line has been tapped during a long time and I had to be inventive to find out means of communication with people I could trust. In fact there was only one besides my old colleague: the Minister of Justice. She had to fight the same struggle. I had to lock up confidential documents in hidden places and to burn copies of my letters. It had nothing to do with paranoia but I had to take security measures against those who could be able to abuse my situation as the world wide known owner of the trade mark Instituto Cervantes in the Benelux since 1992. I had to be carefull in every situation and in May 1993 I had to withdraw to a secret place between grey walls during the day and to work during the night to combat the enemy. The situation is now under control and I am very happy having survived the war. In October 1992 - shortly after my divorce and a large visit through the whole of Spain - I had a last meeting with my old colleague and she advised me not to lean on anybody but myself and to maintain the course of the 1991-plan to spread my wings. The year 1992 meant for me the start of a new life of new discoveries for which the Expo of Seville was the very symbol. Just like you I had thrown off my chains to start with the new dream. I spoke with many goodwilling young people in Salamanca, Madrid, ARANJUEZ, La Mancha, Seville, Malaga, Frigiliana, Granada and Alicante and everything turned out te be the way I had foreseen.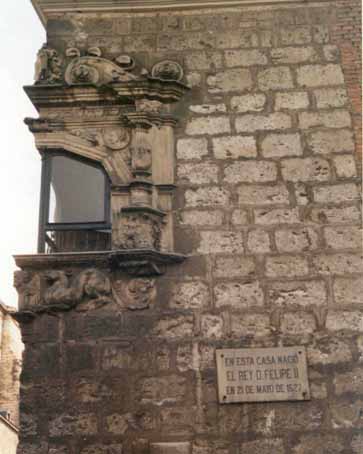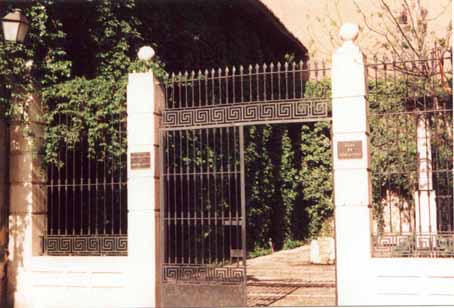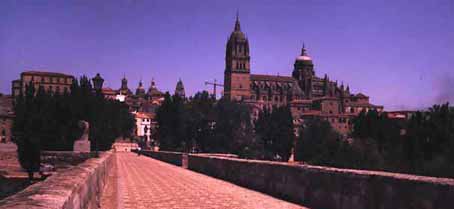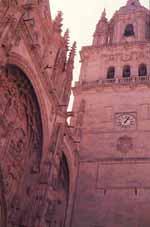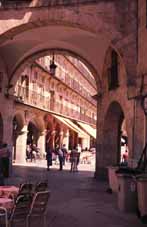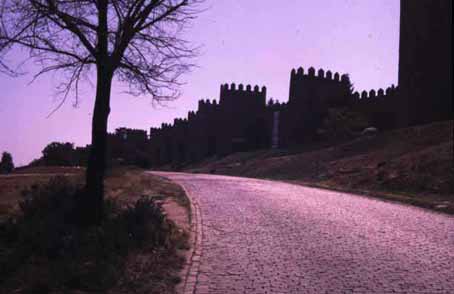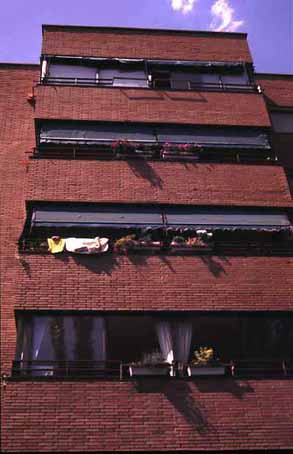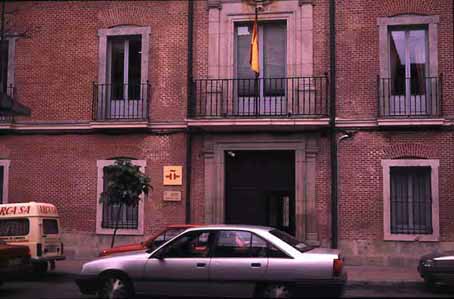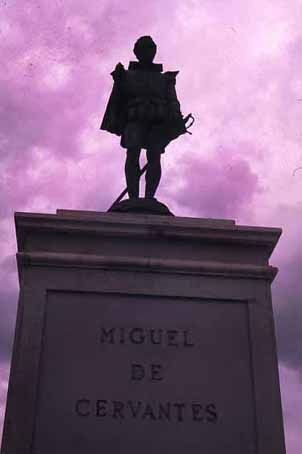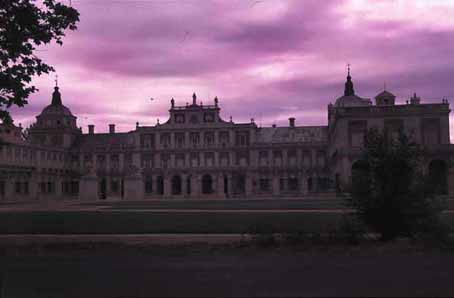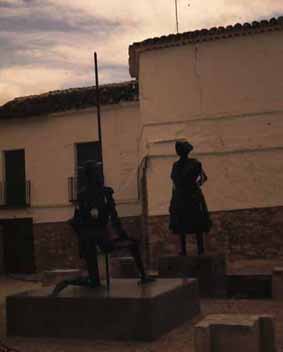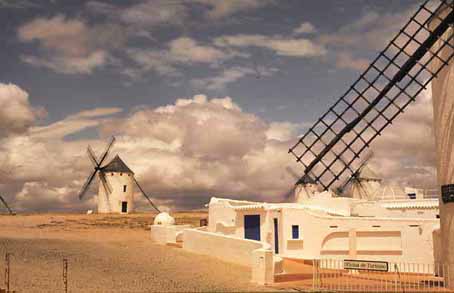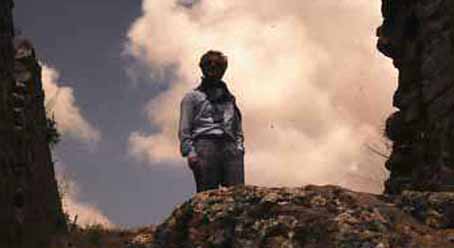 In 1993 however I had to be encaged another time. For security reasons this time and to avoid interpretations of the 'journaille'. Not in a golden cage but between four grey walls among people with sycological problems. Just like you I had the vision having signed a contract and to be patient untill the very new start would be possible. I made that new start the 10th of September this year in NOORDWIJK, where it all started. You read the same books as I did like 'The Power of Positive Thinking' and spring 1993 has been even so meaningfull to you as to me. The need to retire from public life. The feeling to be encaged and being watched by camera's, police-officers and criminals and not to be believed. The need of a period of complete privacy. In the same period my world collapsed but I decided to build new bridges, for example in the direction of the Malaca Institute and the world of Dutch and Belgian teachers in Spanish.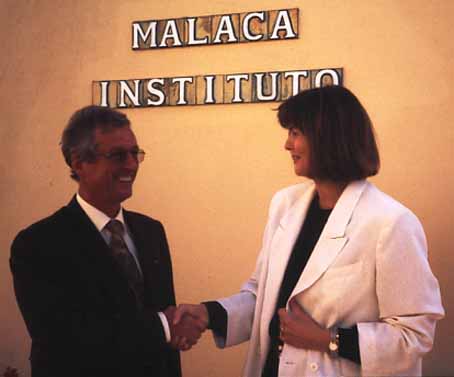 I decided to restore order in my country and let people know where I was up to: the realisation of my Cervantes-plan. To restore the values for which Cervantes had been fighting in his time of intolerance. I don't think about problems in the past. The past is not changeable, but I think We can change the world and make it better, thanks to the 'Annus horribilis' of 1993.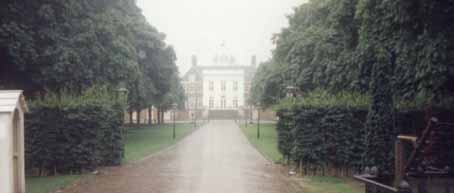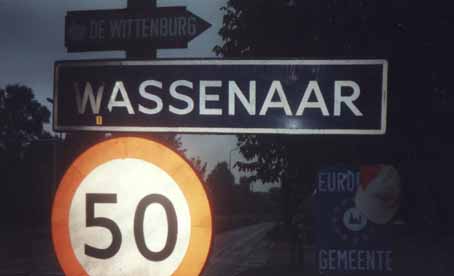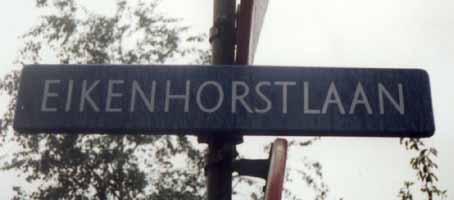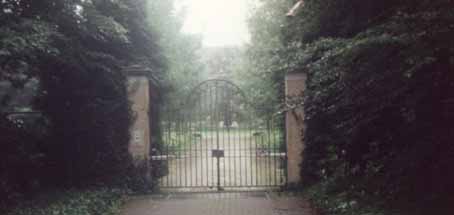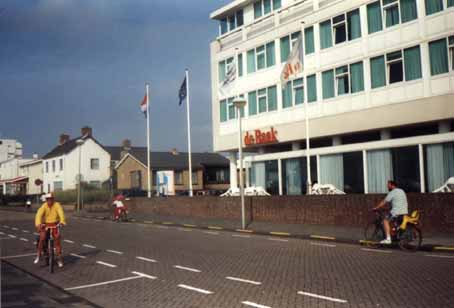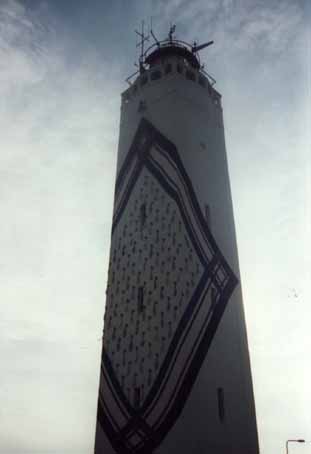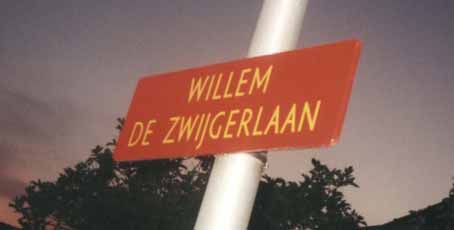 The 21st of August I made a bicycle-tour from the Palace of Huis-ten-Bosch along the Dutch coast and from that moment on the discussion about a bicycle started, even by Mr. Warren Christopher the first of October. The next day I received a mystery present representing the throne of England, a resurrected princess, the broken hearts of two children and a helping hand. I cried for you.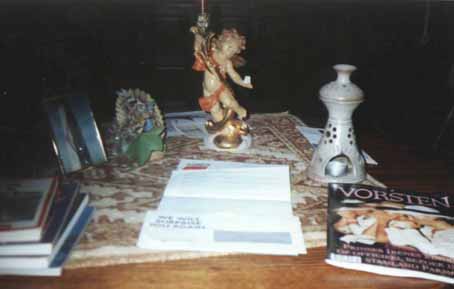 It would be a great honour to help you. I consider the members of the royal houses of the Netherlands, Belgium and Spain as my friends and I think that feeling is mutual as shown by enclosed letters from the Houses of Orange, Saksen-Coburg and Borbón y Borbón. It would also be a great honour to invite you occasionally to help me with conferences in order to express the Cervantes-vision of justice and prosperity on a world wide scale. I read you made a plan for the future. Just like I did. I hope it may coincide. I almost finished my work on the continent. A great deal of action-plans has been developed by upright persons with a high sense of responsibilty. They must work out a new infrastructure, a new nest of concepts. They will reduce complexity by implementing new management and educational programs, pro-active partnership roles, with partners being capable to do the same things. They will think about the responsibilities in partnership, a process of rationalization to achieve new challenges. They have to translate strategy into action. They have to put their partnership in proces, getting the actionplans into action. It's my role to put ahead the vision into development and to be aware that the first component to good leadership is not to be negative by translating leadership-issues into actions. Management skills in Dutch-Spanish intercultural management must be developed and capital to finance the program has to be found. There will be necessity of efficiency, effectiveness and innovations and the necessary culture-shock of top management. This process has started the 18th of September in the Dutch parliament. I have to finish the job here on the continent by implementing the Government of the Foundation Cervantes Benelux, to be expanded into European Cervantes Foundation afterwards. My next station will be Victoria Station to ask you to be my ambassador and to offer you my services. In the opinion of Andrew Morton you need a loving multimillionaire. I have not the capital yet, but you certainly will agree that the trade mark Instituto Cervantes is worth a fortune and I need to make a start. Recently I established a permanent right. I hope you will give me your support to make that start possible. From the other hand I will take measures against Dutch photographers who stain your dignity and reputation. You can count on me as a real parallel partner. The norms and values of European Nobility. That's where I stand for. Hoping to hear from you soon. With Love. P.S. I was not aware that I descended from high nobility, but it may be worthwile.

8 OCTOBER 1996 HEART FOUNDATION ON BEHALF OF LADY DIANA FRANCES SPENCER PRINCESS OF WALES