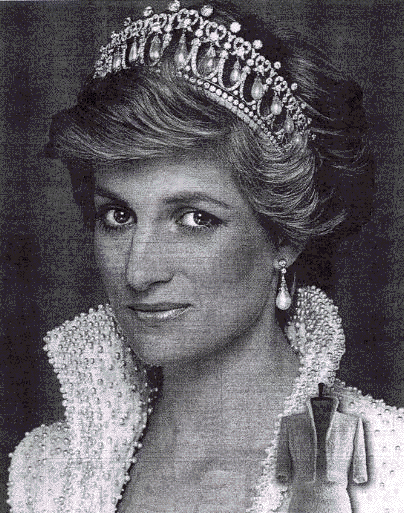 VRIJDAG 1 JULI 2011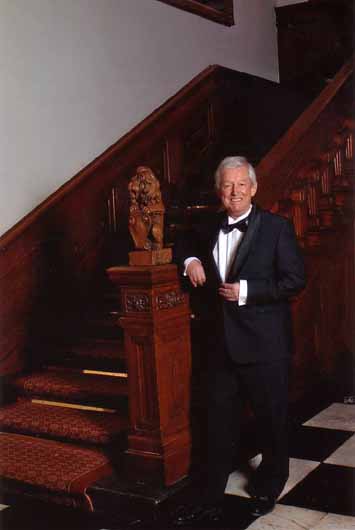 WAARDE COLLEGAE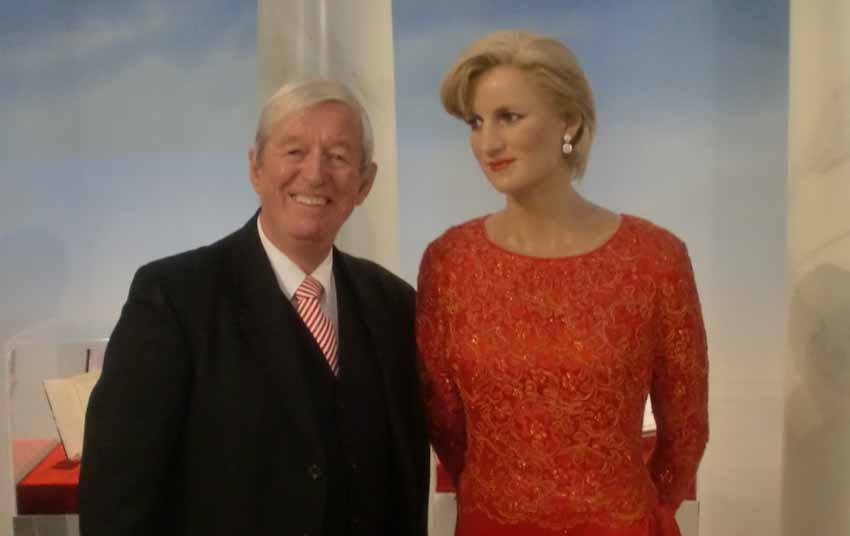 Vandaag is het precies vijftig jaar geleden dat LADY DIANA FRANCES SPENCER PRINSES VAN WALES in Park House bij Sandringham in het VERENIGD KONINKRIJK werd geboren als derde dochter van BURGGRAAF EDWARD JOHN SPENCER en FRANCES SHAND KYDD. Als alles was gelopen zoals ik Haar had voorgesteld en zonder de ongevraagde interventies van derden, zou Zij vandaag als MIJN ECHTGENOTE Haar vijtigste verjaardag hebben gevierd in het KASTEEL DE ENGELENBURG IN BRUMMEN. In 1997 heb ik Haar ter gelegenheid van haar 36ste verjaardag nog de volgende brief geschreven:
"1-07-1997 Happy Birthday, Love! I can not sleep. I am staring at the ceiling all night long and drinking Orange Juice. I see You beside me. On my right hand at the centre of the dining table of Palace Het Loo and I am preparing speeches: 'Dear Friends, Queridos Amigos, Waarde Vrienden'. I see you in a red dress on my right hand and myself wearing a purple tie. I see you lying in my arms like in Vanity Fair. I see the magazine of the Lion in purple letters, a yellow background and the photograph of a child in red and an article about Mr Frits van Wesemael, who knows me very well. I think of Gaspar during the wedding between William of Orange and Charlotte de Bourbon in Den Briel on 12 June 1575. I think of Princess Margriet in Her Nassau blue dress and yellow orange roses to conmemorate Eleanor and Franklin D. Roosevelt and the significance of the name: Rose Field. I also think of the Roosevelt Foundation in Middelburg - former parish of Gaspar -, the Four Freedoms Award and the Prix Charlemagne and I see Queen Beatrix before me with Queen Sofia during their cruise in Norway. I am very happy that they are so good acquainted with each other. I like Queen Sofia very much. I saw Her in the eyes for the first time in Salamanca in May last year. She waved friendly to me.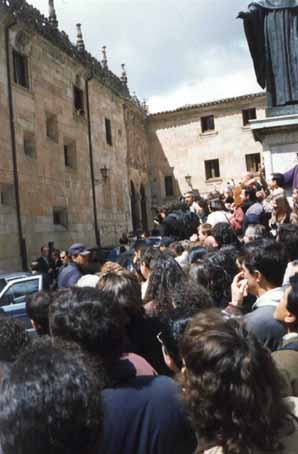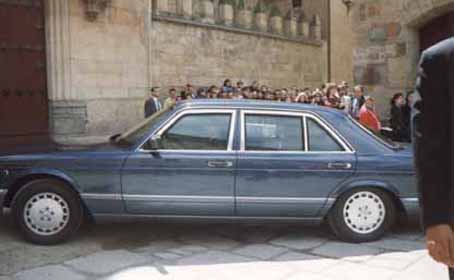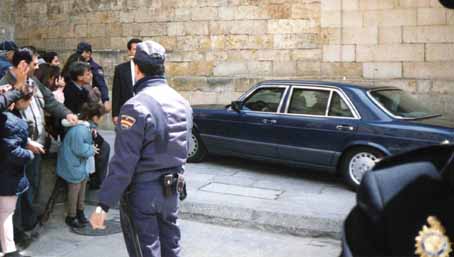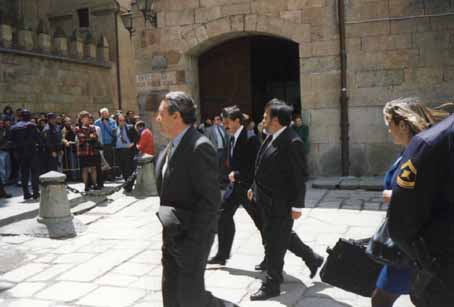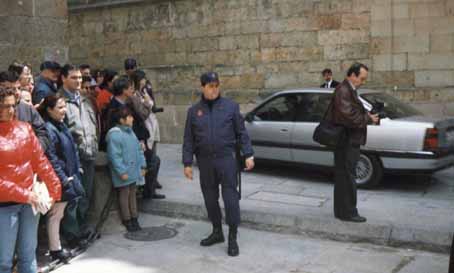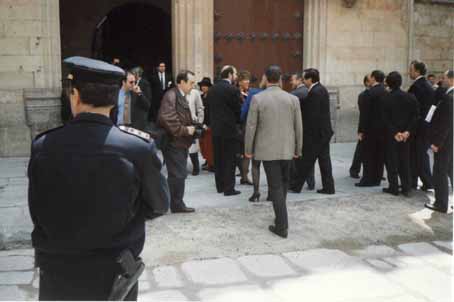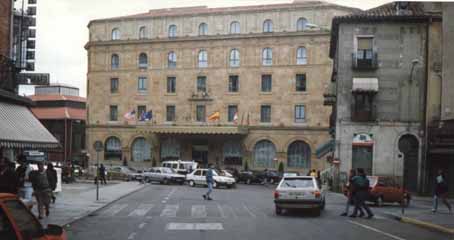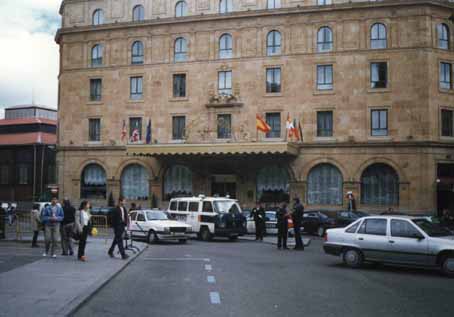 I think I have to explain in Apeldoorn why I chose for Cervantes and for a new Dulcinea. In Red this time and I close You in my heart again. Another Golden Cage I realize. But this is true love as I feel it. Then I went into a dream. I saw a room in Het Stadhouderlijk Hof with yellow and deep blue.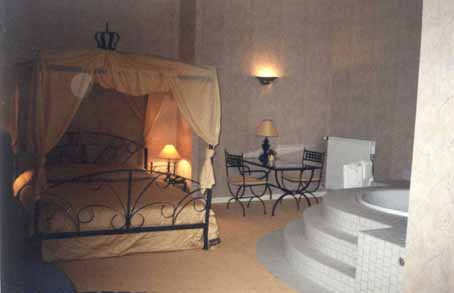 And what I dreamt is to beautiful to describe. Like in former days when I was in love. But those times are over and I awoke. Alone. Staring at the ceiling and I see a book with golden letters DIANA, Her New Life and hope that I also may have the happiness of a New Life. For the Last Time. To Di For.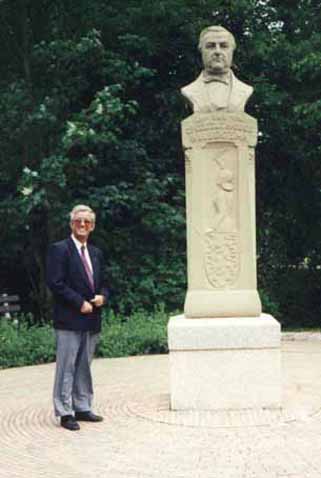 It's five o'clock now. I hear the chimes of the Dom Tower and hear voices singing. Pastime with good company, The silver swan, Sing We and chant it, Fair Phyllis I saw, Ah Robin, gentle Robin and I think of the Town Hall here nearby where our queen has visited some days ago incognito the exhibition of the artist Pieter d'Hont and must have seen my purple signature. It is getting time that you can travel incognito again as well. The number of British people is increasing around here but this time I only hear angels singing and I drink on your happiness. Come back again. Please Diana. Come to the Hyde. I want to be happy again after all those times.
I continue with the horoscope of today after my first fitness training that I will take every day in July from now on. Scorpio: 'If you go shopping you can buy something special. You know exactly what something is worth. This is an appropriate period to buy and sell or having estimated things.' The only thing that I am interested in at the moment are the yellow and blue sunglasses of my neighbours. Specifically because they are adorned with sunflowers. So I paid them a visit and told them that I want to take them with me to Het Stadhouderlijk Hof because it reminds me of that beautiful room from which I sent you a photograph some time ago after Christmas. I still carry this photograph in my wallet and I am prepared to share that room if you would wish so. The secretary of Vedior does not want to have paid the glasses. A very nice gesture. Virgo: 'You are possibly going in search for a new partner. If you are already committed and content you will find a way to activate your love life. Also a new job may come up.' So you see. You are welcome. I am waiting for you, Love.
From the Lord Mayor I received enclosed letter concerning the Business Plan. I translate: 'Dear mister Van der Heyden, I took notice of your Business Plan. On your request to change thoughts with you about collaboration with the institute on the Domplein I will not get into. Regarding the problem given by you this is a matter between the directly involved and the Chamber of Commerce. Yours sincerely, The Lord Mayor of Utrecht, mr. I.W. Opstelten". In fact there are only three main parties concerned: Juan Carlos, You and Me. This time the Chamber of Commerce enters into the picture. It may be a good mediator.
I see in The Mirror on Page 17 that the dress of lot 5 is your favourite. I hope to get it back for you. I'll be curious what Mr Whitaker is going to do with my information. A photographer in England has my photograph already. Taken on 22 April before BUCKINGHAM PALACE. England also knows who is my favourite and I am happy to see you shining on page 21 on a purple background. I love you so much. So I stuck those beautiful pages on my door and I read "Princess Diana celebrates her 36th birthday today and begins a fresh chapter in her life - as a single woman again. And I added with red ink "For the time being". The English horoscope. Cancer: "The focus of your day changes from your personal feelings to money matters. That doesn't mean you feel any the less strongly about what occurs, but instead of concentrating on your own emotions you get emotional about cash instead. That said, apply some logic!" It means that love and investments can go together. Scorpio: "A powerful person is about to figure in your life in a remarkble way. If the VIP is female then all the more auspicious. And don't be concerned if nothing seems to be happening on the surface over career or cash - it's all going on behind the scenes.' I think Mr Russel Grant is completely aware of my situation. That's good.
At 15.15 I receive someone of the police to discuss security aspects. I am so glad with the collaboration of The Mirror. HAPPY BIRTHDAY DI in purple letters and your life story since your 21st and I see your book before me. I can understand why you went to the Harbour Club last year. I hope you enjoy your visit at the Tate Gallery tonight. I celebrate your birthday by listening to The London Symphonies Nos. 93-99 of Joseph Haydn and the Antología de la Zarzuela from the Orquesta Sinfónica y Coros de la Radio Televisión Española. Meanwhile I read the former letter and notice that I will stay in Britain until 21 August. Regarding your photograph on page 21 today I may presume that I can remain some days at Kensington Palace to talk some things over. The first problem that has to be solved now is the collaboration with Juan Carlos and I think Your Palace would be the most suitable place to receive Him. Regarding the letter of Mr Opstelten I think It would be the best solution that I remain with you at KP For Ever! Now I also understand your sunglasses last year. I saw a lot of them in Canterbury on the First of August.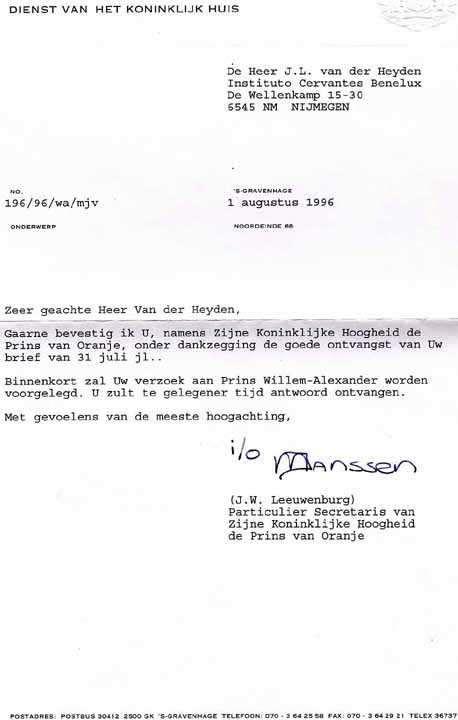 And I am aware that 'the enemy' has been beaten. Thank You Love of Mine! Thank You Very Much Indeed! I also think of Our Problem to be solved. It is a New Delta Plan consisting of Juan Carlos, John and Diana. Terminé la Celebración con escuchar la Música de los Amigos de Sánchez: Arte y Compás. I am specificly touched by the song A Mi Manera: I do it My Way! ¡Te Quiero! HAPPY BIRTHDAY MY LOVE!"
Of Zij deze brief ooit heeft ontvangen is mij niet bekend. De enige die mijns inziens daarover uitsluitsel kan geven is haar toenmalige lijfwacht SERGEANT DAVID SHARP. Hij beschikte tijdens mijn gesprek met hem op 23 APRIL 1997 over copies van alle brieven die ik Haar had gestuurd. En aangezien mijns inziens in Engeland - evenals in Nederland - een Briefgeheim, ofwel Secrecy of correspondence. DIANA moet hem die brieven toen dus hebben toevertrouwd. In dit verband loopt HET NEDERLANDSCHE MUNTENHUIS al op MIJN VOORGESTELDE VERHUIZING NAAR PALEIS SOESTDIJK vooruit.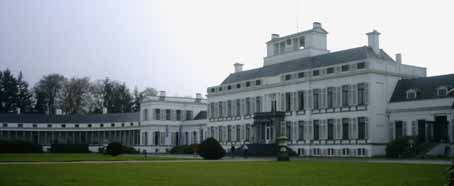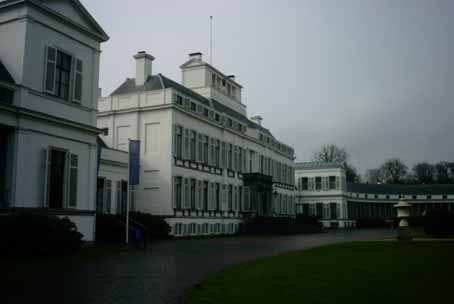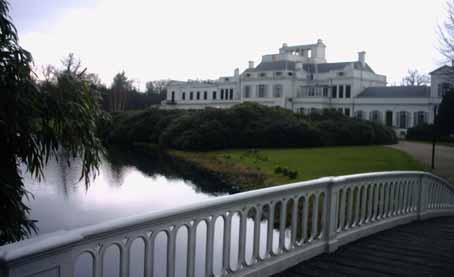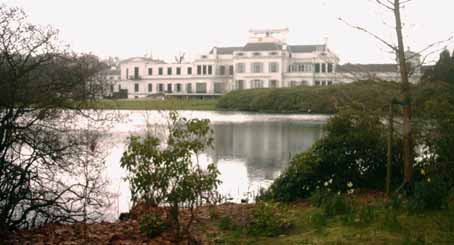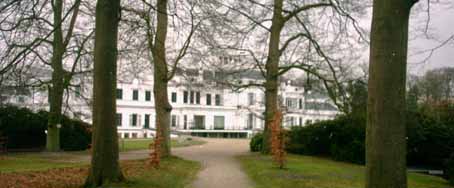 Ik kan hierop echter nog niet reageren voordat DIE VERHUIZING daadwerkelijk zijn beslag heeft gekregen.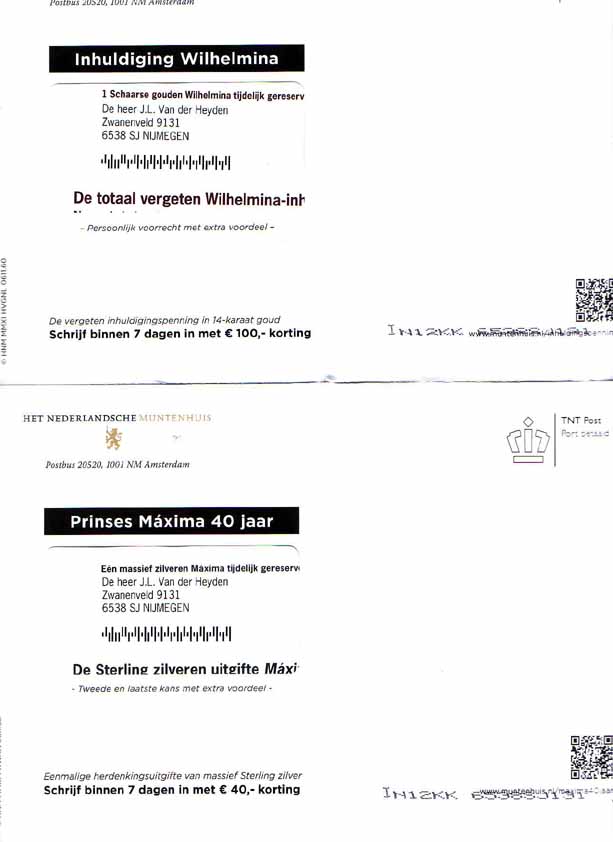 En ik de aangeboden munten een mooie plaats kan geven in HET PALEIS. Vanuit deze achtergrond kijk ik naar de statistiek van gisteren. 1832 bezoeken. Nieuw in de Top 30 van 16515 URLs 17. 31 JULI 1998 BAAK À LA CARTE 30.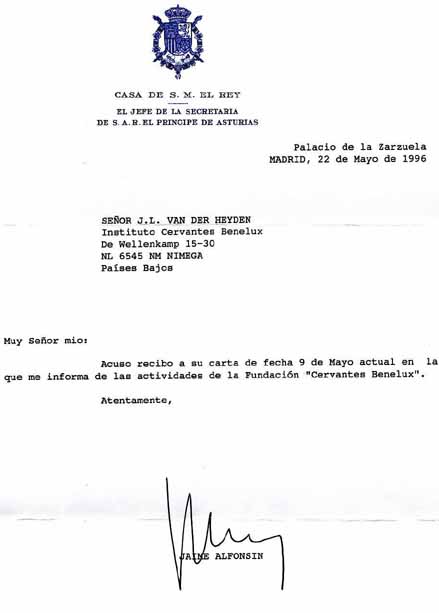 Nieuw in de Top 100 van 9656 verwijzende pagina's 75. CERVANTESWEB NEDERLAND ZONDAG 19 JUNI 2011 MOULIN ROUGE DE MUSICAL Nieuw in de Top 20 van 104 zoekopdrachten 14. ORGANISATIEDOELSTELLING en 15. PRIORITEITSAANDELEN. De statistiek van vandaag. De Top 30 van 5068 URLs is alsvolgt samengesteld: 2. 5 MAY 1997 WEEKLY REPORT 18 TO DIANA FRANCES SPENCER - WHY NOT JOHN? 3. BELEIDSPLAN CERVANTES met aandacht voor BRIEVEN AAN DE VOLKSVERTEGENWOORDIGING VAN HET KONINKRIJK DER NEDERLANDEN 4. CERVANTES EMPLEO 5. CERVANTES VERTAALSERVICE 6. CERVANTES PUBLIC RELATIONS 7. CERVANTES TELECOM (NEDERLANDS) met aandacht voor 1 JANUARI 2001 ACHT JAAR PAARS EN ORANJE TER ATTENTIE VAN MINISTER-PRESIDENT WIM KOK VAN HET KONINKRIJK DER NEDERLANDEN 8. 27 APRIL 1999 DE KRACHT VAN HET GELOOF 9. VEREISTE PAPIEREN INSTITUTO CERVANTES BENELUX, ENGELAND EN WALES 10. INSTITUTO CERVANTES BENELUX LTD11. CERVANTES BUSINESS CONSULTANCY 12.
13. 9 SEPTEMBER 1996 EEN LAATSTE VRAAG 14. 14 JANUARI 1999 TOQUE TOQUE 15. 27 JUNI 1999 NIEUW KONINKLIJK ALTERNATIEF16. 5 DECEMBER 1999 BRUXELLES 17.
18.
19.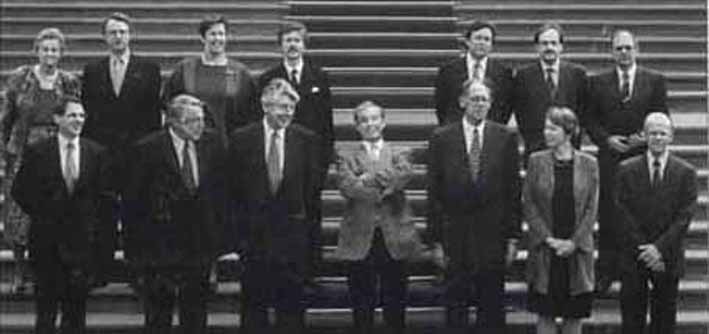 20. 12 JANUARI 1996 BELEIDSONTWIKKELING TER ATTENTIE VAN MINISTER HANS VAN MIERLO VAN BUITENLANDSE ZAKEN VAN HET KONINKRIJK DER NEDERLANDEN 21. 12 JANUARI 1996 BELEIDSONTWIKKELING TER ATTENTIE VAN MINISTER HANS WIJERS VAN ECONOMISCHE ZAKEN VAN HET KONINKRIJK DER NEDERLANDEN 22. 8 OCTOBER 1996 NEW HOPE ON BEHALF OF MR CESAR RENNERT IN NEW YORK 23. 30 OKTOBER 1996 SCHOLING ALLOCHTONEN TER ATTENTIE VAN MINISTER AD MELKERT VAN SOCIALE ZAKEN EN WERKGELEGENHEID VAN HET KONINKRIJK DER NEDERLANDEN 24. 29 JUNI 1997 ANNOUNCEMENT ON BEHALF OF HRH PRINCESS MARGRIET OF THE KINGDOM OF THE NETHERLANDS 25. 31 AUGUST 1997 KING ARTHUR'S PUB AND DEVASTATING NEWS FROM PARIS 26. 22 NOVEMBER 1997 HUMAN QUALITY MANAGEMENT 27. 15 DE ABRIL DE 2009 EL CUPLÉ, CRÓNICA DE UNA ÉPOCA 28. BERICHTGEVING AAN DE MINISTERS EN STAATSSECRETARIS VAN ONDERWIJS, CULTUUR EN WETENSCHAP 29. VERZONDEN BERICHTEN AAN DE REGERING VAN HET KONINKRIJK DER NEDERLANDEN met aandacht voor 21 JUNI 1998 ONTVANGSTBEVESTIGING VAN BRIEF D.D. 19 JUNI 1998 TER ATTENTIE VAN FRACTIEVOORZITTER THOM DE GRAAF VAN D66 30. BRIEVEN AAN DE VOLKSVERTEGENWOORDIGING VAN HET KONINKRIJK DER NEDERLANDEN
De Top 10 van 5068 URLs gesorteerd op kB 2. HEYDANUS 1530-1586 3. FC CERVANTES DOSSIER VITESSE 4. 27 APRIL 1999 DE KRACHT VAN HET GELOOF 5. 23 OKTOBER 2001 26 OKTOBERBORREL TER ATTENTIE VAN DIRECTIESECRETARESSE KARIN DE WINTER VAN DE BAAK TE NOORDWIJK EN DRIEBERGEN 6. 16 JUNI 2001 BAAK-KRING/CERVANTESKRING (2) TER ATTENTIE VAN MIJN COLLEGA HARRY STARREN VAN DE BAAK TE NOORDWIJK EN DRIEBERGEN 7. 11 AUGUSTUS 2007 VERHALEN VAN DE NUMBER ONE 8. 5 JANUARI 2004 IN KONINKLIJKE DIENST 9. 5 DECEMBER 1999 BRUXELLES 10. 7 APRIL 2000 GEBED ZONDER VAN DEN ENDE
De Top 10 van 535 eerste pagina's: 2. 15 DE ABRIL DE 2009 EL CUPLÉ, CRÓNICA DE UNA ÉPOCA 3. BELEIDSPLAN CERVANTES 4. VERZONDEN BERICHTEN AAN DE REGERING VAN HET KONINKRIJK DER NEDERLANDEN 5. CORRESPONDENTIE MET HET KONINKLIJK HUIS VAN BELGIË 6. CERVANTES PUBLIC RELATIONS 7. 30 JANUARI 2007 VIJF KROONPRINSEN 8. 28 MAART 2007 DE GROTE DAG 9. 31 JULI 2003 ALCALÁ DE HENARES 10. 28 FEBRUARI 2005 25 AÑOS DE CONSTITUCIÓN ANDALUZA
De Top 10 van 512 laatste pagina's: 2. BELEIDSPLAN CERVANTES 3.
4. 15 DE ABRIL DE 2009 EL CUPLÉ, CRÓNICA DE UNA ÉPOCA 5. VERZONDEN BERICHTEN AAN DE REGERING VAN HET KONINKRIJK DER NEDERLANDEN 6. BELEIDSVORMING 7. KERNPRODUKT 8. CERVANTES TELECOM (NEDERLANDS) 9. BERICHTEN UIT DE KEIZER KAREL STAD IN HET JAAR 200610. 18 JUNI 2008 SCHOKKEND BERICHT
En de Top 12 van 12 verwijzende pagina's luidt: 1. (Direct Request), 2. CERVANTESWEB NEDERLAND ZONDAG 19 JUNI 2011 MOULIN ROUGE DE MUSICAL 3. 14 OKTOBER 2010 GELUKWENS BENOEMING TER ATTENTIE VAN MINISTER PRESIDENT RUTTE VAN HET KONINKRIJK DER NEDERLANDEN 4. CERVANTESWEB NEDERLAND 31 MAART 1998 SPANJEPROJECT TER ATTENTIE VAN VOORZITTER MEVROUW DRS H. DAM VAN DE VERENIGING SPAANS OP SCHOOL 5. INDEX GENEALOGIE HALBERTSMA 6. CERVANTESWEB BELGIË MARÍA PILAR GARCÍA-ESCUDERO DOMÍNGUEZ DE ARIMOTO 7. GENEALOGIE FAMILIE HALBERTSMA VANAF JOHANNES (1880-1906) 8. INSTITUTO CERVANTES BENELUX ENGLAND AND WALES 9. 15 DE ABRIL DE 2009 EL CUPLÉ, CRÓNICA DE UNA ÉPOCA10. FAMILIEBANDEN 12. FORUM CERVANTESONLINE NEDERLAND 1 DECEMBER 1998 DUWTJE IN DE RUG TER ATTENTIE VAN DMD HUIS & COMFORT. Top 1 van 1 zoekopdrachten maria pilar escudero garcia. Haar volledige naam luidt MARÍA PILAR GARCÍA-ESCUDERO DOMÍNGUEZ DE TARIMOTO. Ik zag dat ALEXANDER RINNOOY KAN gisteren ook aanwezig was bij de jaarlijkse barbecue van DE NEDERLANDSE REGERING. Ik heb hem voor het laatst gesproken tijdens het congres van D66 als vermeld in 19 APRIL 2010 DE GROENE LOPER. Het is vandaag ook een bijzondere dag in Monaco, omdat Prins Albert II vandaag in het huwelijk treedt met de Zuid-Afrikaanse Charlène Wittstock. Het kerkelijk huwelijk vindt morgen plaats. Dat vind ik wel gepast met het oog op de datum. PRINS WILLEM ALEXANDER en PRINSES MÁXIMA behoren tot de genodigden. Monaco is onder meer vermeld in 29 APRIL 1997 VISIT TO LORD LEYCESTER HOSPITAL AND LETTER TOT REVEREND DAVID BRINDLEY OF ST. MARY'S CHURCH IN WARWICK, 28 JUNE 1997 LETTER FROM THE NEW PRIME MINISTER OF THE UNITED KINGDOM, 10 AUGUST 1997 YOUR LANDMINE ACTION IN BOSNIA, 30 JUNI 1998 KEIZERIN ELIZABETH, 2 JULI 1998 HUWELIJKSREIS, 7 JULI 1998 SAINT DENNIS, 29 OKTOBER 1998 DAVIES, 7 DECEMBER 1998 IN ALKMAAR BEGINT DE VICTORIE, 23 DECEMBER 1998 ONTBIJTMUZIEK, 4 AUGUSTUS 1999 SPAGHETTI EN MACARONI, 15 MEI 2000 DE GELE BALLON, 3 NOVEMBER 2000 VON HEYDEN ZU KÖNIG, 10 MAART 2002 FC CERVANTES ARNHEM (2) TER ATTENTIE VAN DE HEER R.R. VAN SPIERENBURG, 12 MAART 2002 ING PRIVATE BANKING, 8 JULI 2002 CORTHEA GOEMAN BORGHESIUS EN PRINSES CAROLINA, 17 JULI 2002 EEN NIEUWE REGERING, 9 OKTOBER 2002 AHEAD ONLY, etc. En de familie Grimaldi in 23 DECEMBER 1998 ONTBIJTMUZIEK, 10 APRIL 1999 FAVORIETE JURK en 16 APRIL 2005 SINT GERLACH. Maar dat wist je al jaren beste MAAGD: De nadruk kan op reizen liggen; u wilt uw horizon verbreden, nieuwe mensen ontmoeten en frisse ideeën opdoen. Begin een taalstudie voor privé- of zakelijke doeleinden. Liefde en vriendschap worden begunstigd. Spaans is daarbij een belangrijk instrument. SCHORPIOEN: Wat u achter de schermen hebt gedaan, kan nu openbaar worden. Laat ook anderen die hun steentje hebben bijgedragen delen in uw succes. Zorg dat familie eerder op de hoogte is van de dingen die u doet dan buitenstaanders. Ik ben zélf benieuwd wat mijn collega's allemaal hebben gedaan om onze plannen te verwezenlijken. Van het NEDERLANDSCHE MUNTENHUIS dien ik binnen zeven dagen in te schrijven met 100 euro korting. Ik zou het dus zeer op prijs stellen binnen die termijn al meer te vernemen. Daarom ga ik vandaag maar weer eens in VELP naar de SAUNA. In dit verband heb ik met belangstelling kennisgenomen van het artikel Advocaat buigt zich over moord Van Oranje en vraag mij af waar HEYDANUS zich bevond op het moment van de moord. Hij was immers onze GEESTELIJKE VADER DES VADERLANDS.
ZATERDAG 2 JULI 2011 KERKELIJK HUWELIJK PRINS ALBERT II VAN MONACO