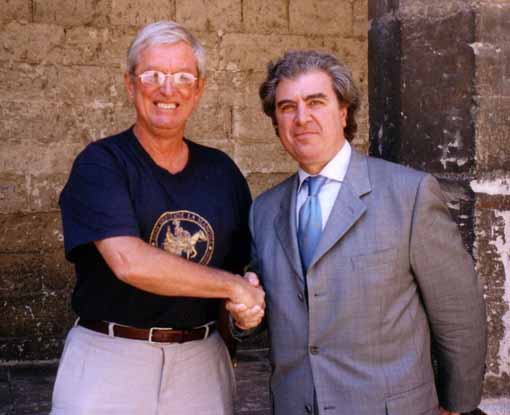 FOTO BOVEN: 2005 LA PAZ DE VALLADOLID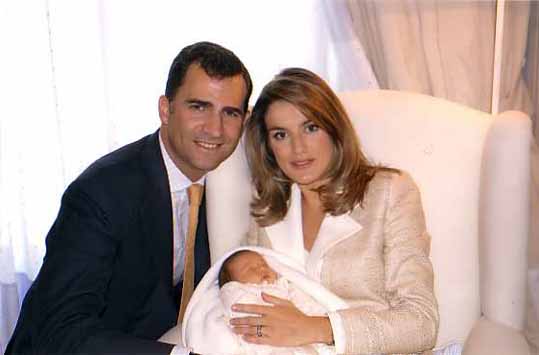 Dinsdag 4 februari 2003
BESTE VRIENDEN EN COLLEGA'S,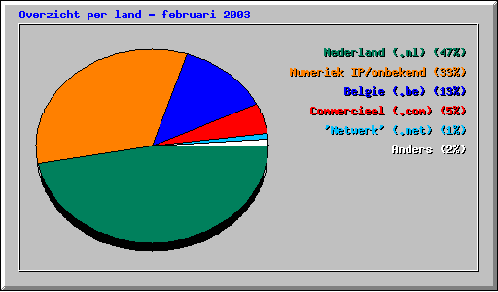 Er zijn enkele subtiele veranderingen gaande binnen het werkgebied van De Gouden Driehoek Ik beveel van ganser harte een verblijf aan in Hotel Cervantes te Torremolinos. Ik heb immers vastgesteld dat het beleidsplan zich momenteel in de belangstelling van juristen mag verheugen. Indien er terzake aanpassingen noodzakelijk zijn laat ik dat graag over aan mijn gevolmachtigd President-Directeur van de holding. Zo had ik gisteravond in BAR AMSTERDAM een gesprek met een lieftallige Spaanse jongedame uit Málaga nadat het gehele gezelschap in BAR NUMBER ONE zich daarheen had verplaatst na het luidkeels uitbrengen van het fraaie lied "O, o, Den Haag, mooie stad achter de duinen". Ook nog bekend uit pagina 176 van mijn boek. Ik citeer: Sunday, 23-03-1997 I start with the horoscope of yesterday because a lot of things occurred to me. Cancer: 'Projects concerning the home front will make you happy. By means of a conversation with family some fears can come to an end. An unexpected visitor brings life in the brewery this evening'. I think in the first place of Mr. Alan Beer (I still have not signed the signatures card of NatWest), but it may also have something to do with the visit I made unexpectedly to a bar with green light in 's-Hertogenbosch yesterday. A project concerning the home front may be the collaboration with 'Henley'. Pisces: 'Let a lawyer give you an advice concerning a contract. A little cheque gets you into a good humour. Tell the good news to loveds during a dinner in an affordable restaurant'. That contract may be an employment contract. The restaurant makes me think of 'Grand Restaurant Le Connaisseur' in Utrecht where I had dinner yesterday evening. Scorpio: 'A militant attitude leads to nothing. Propose a compromise. A small victory is also of some value. Check the financial tip of a friend'. I think the astrologer is right thinking of my claim. 80 millions is a very huge amount. I will have no problem with such a compromise that other people wont get hurt. The financial tip is the last phase of the career advice that Elizabeth gave me on 22-04-92: 'Look for a financier'. So I started with a visit to the congress of financial matters in Utrecht. Mr. Ernst Delfos was already expecting me and gave me two addresses of potential participators in the Schiphol Project, Mr. Jan Brand, director-owner 'Brunel' in the 'Oude Delft' in Delft. Its daughter company 'Multech' deals with recruitment and selection on Schiphol Airport. Also his colleague, Mr. Willem de Jong of Maintanance Service Consultancy from Zwaagdijk, may be interested. Furthermore I had a conversation with Mr B.G.M. Lacor of 'Nebib', specialized in investments and companies. I will make an appointment with them and also with the Dutch Participation Company in The Hague. Then I made a walk through the center of Utrecht and passed by 'Patisserie Nootenbom' Royal Warrant Holder and a friend of mine, the University listening to a story of Belle van Zuylen (this name derives from 'Tho Söllynck', a medieval place of justice in the open air in Heyden), the Centro Cultural Instituto Cervantes, Scottish Ladie's Wear Shop, the Shop of Laura Ashley and the Town Castle 'Oudaen'. This was a historical visit. In March 1991 my Spain Plan came to an end there. I represented Elizabeth on that occasion. It was an occasion with very sad memories. Yesterday however I was positively surprised by the support of 'orange' and noticed the names 'Liesbeth' and 'Elsbeth' on the display of the cash register. I offered a copy of my 'Certificate of Incorporation Instituto Cervantes England and Wales' to the management of the castle. They promised me to give it a good place in the room where that project ended and my project started in fact.
Then I had dinner in 'Grand Restaurant Le Connaisseur'. I chose for 'Pavipollo Gringo'. The menu card reminded me of the card of Restaurant 'Harvester' in Old Windsor near Runnymede and the Magna Charta of 1215 of King John I. So I thought 'I have to celebrate something' and went to a bar in 's-Hertogenbosch where I had seen some time ago a gentleman trying to pay with a one million dollar paper. I was recognized immediately in the crowd. A gentleman throwed to me a piece of paper with the words 'Oranje Premium' and asked me: 'Mr. Van der Heyden, do you know Princess Diana and Margriet?' I replied that I had not yet the honour to meet you but that you certainly know me now. In the middle in the night I continued my celebration following a boy in an orange jacket leading me to the disco 'Galaxy' with the Green Light. There I met a boy with the same expression as Prince Willem Alexander. I went to him right away and said: 'That's a familiar face'. He and his friend offered me a drink and his friend told me 'He is afraid of you'. Meanwhile they played 'O Den Haag, mooie stad achter de duinen' (Oh The Hague wonderful town behind the dunes).Then a lady in a white dress carrying a white handbag offered me a drink. It was exactly the same outfit that I noticed on Page 3 of The Mirror of last Thursday. Boy what a night! Vandaar dat ik van de Spaanse jongedame afscheid heb genomen met de woorden "¡Hasta luego, Máxima!" Daar keek ze eventjes van op. Maar it's all in the game. Na de Government Game is dat thans de Cervantes Game. Nog enkele statistische gegevens van vandaag. Top 20 van 24 zoekopdrachten 1. thierry van zuylen van nijevelt 2. felipe de borbon 3 . uitzendbureau engelstaligen 4. uitzendbureau voor engelstaligen 5. vondel baak 6. 2445588 7. argentier apartment 8. bekend making verloving prins willem alexander en maxima 9. bois boulogne paris photos d'entrainement 10. broderick munro-wilson 11. c 12. cerveza kaliber sin 13. concepto de un estaff 14. cunanan khashoggi 15. de stenen brug rijksmuseum 16. denemarken fietsfabriek 17. dodi fayed's house in malibu 18. duivelshuis 19. epson trouble 20. foudraine. Dodi Fayed's house in Malibu dient nog in the business te worden ingebracht voorzover dat nog niet is gebeurd. Dat geldt eveneens voor het landgoed in het bois boulogne paris Ik ben benieuwd of dat inmiddels is geregeld. Zo hoor ik hier regelmatig "Dit is de Heer Van der Heyden. Hij is multimiljonair". Dit is mij echter niet bekend. Iemand anders beschikt immers over mijn portemonnee.
INHOUD GRAN HERMANO
Mission Statement; Nieuwe ontwikkelingen ; Terugblik en Perspectief; Appointment; Dank; Diana; Hermandad; Kroon op het Werk; Uitvoering Sociale Zekerheid; Circles; Retour Nijmegen-Wassenaar I; Retour Nijmegen-Wassenaar II; Gebed zonder (Van den) Ende; Embargo; Retour Nijmegen-Wassenaar III; Als een lopend vuurtje; De Harp; De Paarse Ballon; De Paarse Kroonprins; Pascuas de Resurrección; Royal Blood; Procesbesturing; A Sus 33 Años; Fresas con Nata; Koninginnendag; Op de Koffie; Gran Hermano II; Gran Hermano III; Bevrijdingsdag; Zeven; Hypes op de Helling; Poppetjes aan het dansen; Verbazing; Dulcinea; Koninklijke Wegen; El holandés errante; De gele ballon; Naar de eindstreep; Lijmen; Convergentie; Engels Weekend; The Purple Dress; Continuing Story; Tierra Mítica; De Koning; Sluitstuk II; Geen Zee te Hoog; Jivin Jaks; Selffulfilling Prophecy; Transparantie; Hong Kong; Terugblik en Perspectief; Nieuw Huwelijk; Retour Málaga-Wassenaar; Dagboek; Op één lijn; Elizabeth; Building Bridges; Ver Trouwen; Quixotic Quest; Project Nummer Zeven; Quatorze Juillet; Presidentschap; Wellecom in Ellecom; Planet Money; Verder Bouwen; Nacht van Nijmegen; Overheidsmanager van het Jaar; Wij Johannes; Ontwikkelingen; Neuzen in de Wind; The Golden Key; Operatie Vijfde Roos; The Dragon Vision Wizard; Pace et Justitia; Royal Hunter; Maybe; Honi Soit Qui Mal y Pense; Laatste ontwikkelingen; In de Lift; Halfweg; De laatste lootjes; Tot wederdienst bereid; Van intern naar extern geheugen; 28 september 2000; Glasnost; Adobe ontsluit de wereld; Nu de Waarheid; De Koppeling; Plus Integration; Plus Ultra; Sleutelminister; Vandaag is het begonnen; Graduation Day; Ed d'Hondt; 28 september; Beschouwingen; Hoteles Cervantes; ANWB; Big Brother is Back; Verdere ontwikkelingen; De Ooievaar; Tweede Gouden Eeuw; Begrotingsdebatten; Vlieg er eens uit; Heydens Karwei; Top of the World; Gouden Eeuw; Staatsaangelegenheden; Kroonjaar 2000; Twee maal veertien; Ahead Only; Brian Woods; Egidius; De Grote Sprong; Neues Elan; Nuevo Espíritu; Het Wonder van Den Haag; Purple Bikini; Sleutelfuncties; Koning Constantijn; El Mundo de Mañana empieza Hoy; Von Heyden zu König; Schot in de Roos; Cervantes USA; Made in Switzerland; Four years later; Van Haver tot Gort; España - Holanda; España - Holanda - Inglaterra; 1. 'New Hope'. 2. 'Koninklijke Nijmegen Eendracht Combinatie'; Upside Down; Costa del Sol; Tendenzen; 25 Jaar Democratie; Preparing for Dinner; Morado; Question 28 - De Proef op de Som; Urging to the Loo; Ebford; Naar Noordwijk Terug; Vanuit Historisch Perspectief; Familieberichten; Story; Groeten uit Torremolinos; Something stupid, like..; Sint Nicolaas; Santa Claus; Día de la Constitución; Ludwig van Beethoven; Día de la Concepción; De laatste brief uit Spanje; Verdrag van Nice; Paarse Petten; Feliz Año Nuevo; Nieuwe Start; Finder; Abide with Me; Wedden op het Winnende Paard; Diarama; Olivier; Mijn Grote Liefde; Vriesologie; Koninginnendag; Presidentswissel; Joost; Joost zal het weten; Cervantes Online; Nationale Onderwijs Tentoonstelling; Spoorzoeken; Dynasty; Sangría del Hereje; Hoogtijd; Goede Zaken; Vitesse-NEC; Nijmegen-Arnhem; Hand in eigen boezem; Plus Ultra; Knighthood Revival; Dynastie van Heyden; MWP; Bestuurssamenstelling; Wij Heeren van Middachten; FC Cervantes Gelredome; Valentijn; Keizer Karel; Net Werken; Europese Unie; Voetbal Unie; Verdere Ontwikkelingen; Paarse Wensen; Bank Cervantes; Corporate Identity; FC Cervantes Gelredome; Drakonisch; Geen Discussie; Ontknoping; Tien Jaar Nieuw Elan; Hein Rood; Velp; Reshaping the Future; De Rode Hoed; FC Cervantes; Alles op zijn plaats; NetWerk; Wassenaar, Wassenaar, Wassenaar; Van Cuyk tot Heyden; Wir Herren von Heyden; Wij Heren van Middachten; Vertrouwen; Opmaat naar Morgen; A Star is Born; Cervantes Recruitment & Selection; Wilma Vis; ES.CRS; Big City; Elizabeth; Engagement; Maximalisatie; De Paarse Telefoon; Het Juiste Spoor; Actie; Terugblik
TOT MORGEN
NOUS MAINTIENDRONS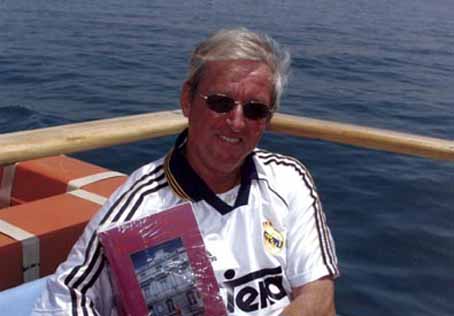 JOHN L. VAN DER HEYDEN COSTA DEL SOL